I AM CEO PODCAST
IAM1572 – Author and Human Resource CEO Helps Healthcare Companies Fill Hard-to-Fill Positions
Special Throwback Episode - Podcast Interview with Rhian Sharp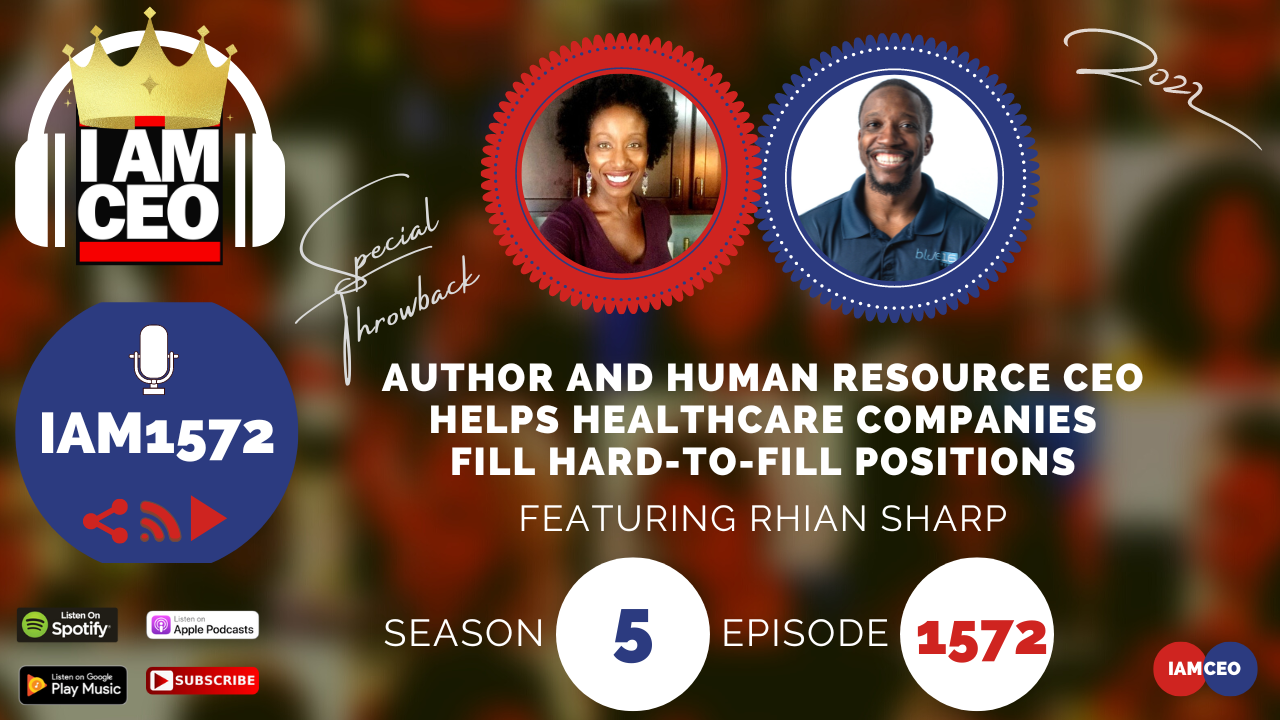 Rhian is the President and CEO of Sharp Medical Recruiting and HR Consulting. She started her company 3 years ago as a response to the ever-increasing demand for qualified direct and indirect care staff in all area of healthcare. Rhian has been in Human Resources for over 20 years and hold both an MBA and a Masters Certificate in Human Resources Management. She is the author of the new book Maximum Employee Engagement (How Healthcare Companies Keep Their Best People). Rhian is originally from the twin island republic of Trinidad and Tobago, is a mother to 2 amazing kids and is an avid runner, swimmer and figure competitor.
CEO Story: After working for over 20 years as an HR for large companies, Rhian felt like she wanted to do something on her own and add value to a healthcare organization. Sold her house and use some of the proceeds to finally start her business. Started with contacts to close a contract in the healthcare industry.
Business Service: Help clients find hard-to-fill positions, such as a doctor, psychiatrist jobs, therapist, etc.
Secret Sauce: (1) Being tenacious, following up, and being in contact to provide information. (2) Knowledge about the industry.
CEO Hack: (1) Developing habits that create a level of discipline in the business and personal life. (2) A 

book

; Zero Limits
CEO Nugget: Be confident, confidence is everything
CEO Defined: Being in control of your life and destiny. Seeing your business from all aspects and maintaining control.
Website: www.sharpmedicalrecruiting.com
LinkedIn: rhian-sharp-mba-mhr 
Amazon: Maximum-Employee-Engagement-Healthcare-Companies
Episode Link: https://iamceo.co/2019/01/02/iam142-author-and-human-resource-ceo-helps-healthcare-companies-fill-hard-to-fill-positions/
---
Check out one of our favorite CEO Hack's Audible. Get your free audiobook and check out more of our favorite CEO Hacks HERE