I AM CEO PODCAST
IAM1480 – Creative Director and Founder Helps Fitness Designers Put Their Ideas Into Products
Special Throwback Episode - Podcast Interview with Shadi Adada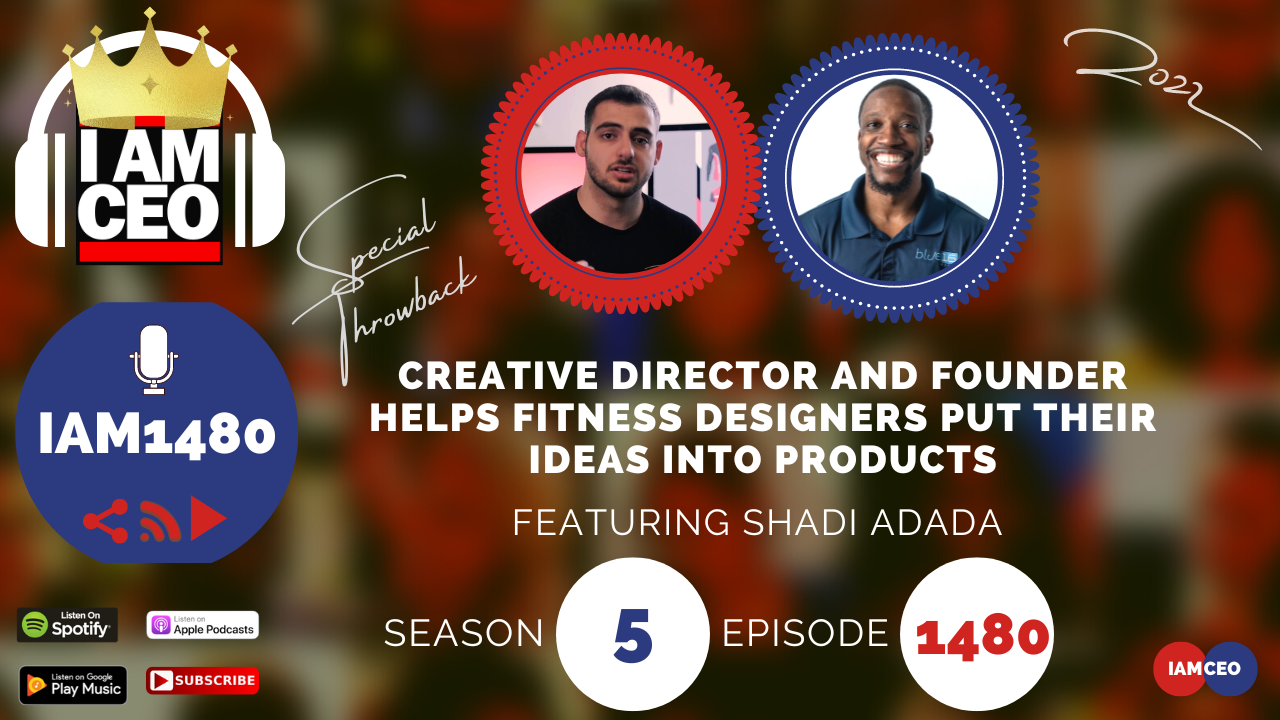 Architect – Creative Director and Founder of FittDesign.
CEO Story: As an architect, Shadi was looking for ways to apply his skill set to his passion for being in the gym. So he combined design and fitness, developed it, got better at it, and turned it into a business. He was filling the gap in the industry.
Business Service: Design development production. From the client's vision/idea for their brands, turn it into a physically manifested product.
Secret Sauce: Complete and sincere understanding of the client – empathy. Productise design services – getting detailed on the price design elements.
CEO Hack: Appreciate sincere understanding of what you have and where you are to effect any change.
CEO Nugget: Be patient and respect the process.
CEO Defined: Most vulnerable person in a business.
Website: https://fittdesign.com/
Instagram: @fittdesign
Facebook: Fittdesign
Pinterest: Fittdesign
Episode Link: https://iamceo.co/2018/11/13/iam106-creative-director-and-founder-helps-fitness-designers-put-their-ideas-into-products/
---
Check out one of our favorite CEO Hack's Audible. Get your free audiobook and check out more of our favorite CEO Hacks HERE