Finances
I AM CEO PODCAST
IAM1338 – Author Writes a Book on How to Retire with Purpose, Passion and Plan
Podcast Interview with Gary Sirak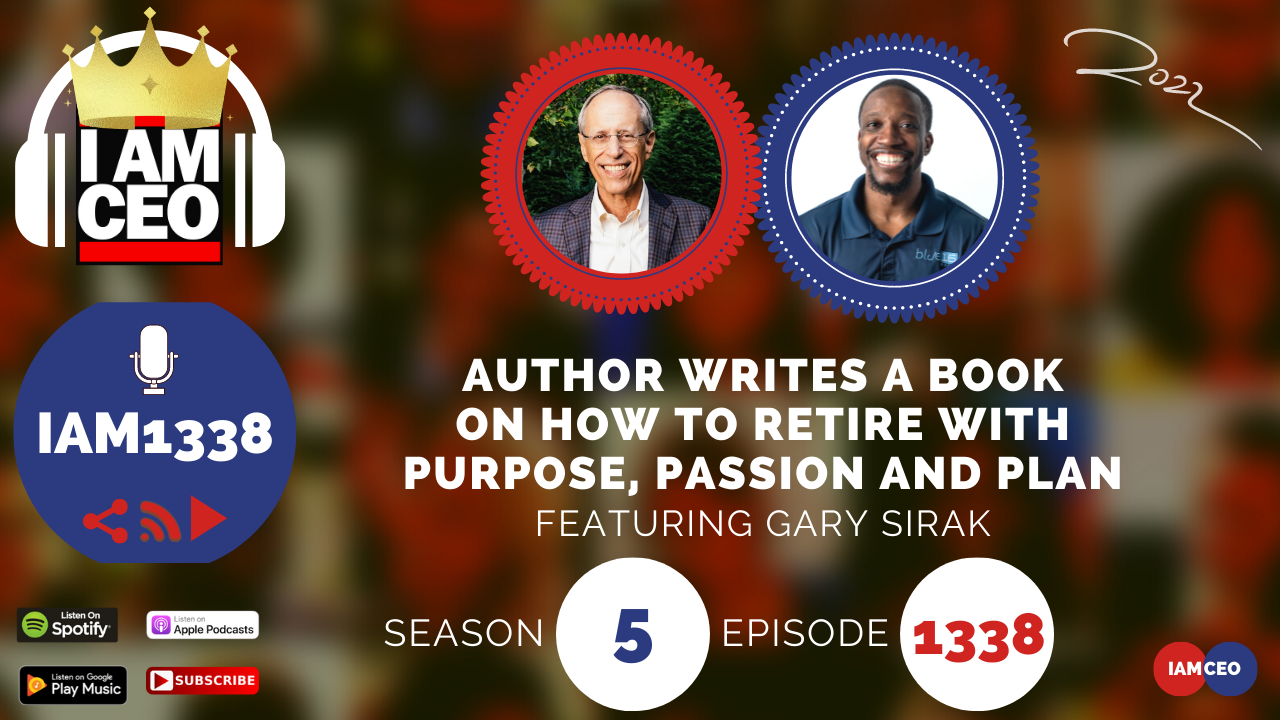 Gary Sirak is a 40 -year veteran of the financial services industry and owner of Sirak Financial Services in Canton, Ohio. Gary is the author of 3 books. He has been a guest on over 50 nationally syndicated radio shows, a frequent podcast guest, and a featured speaker at numerous industry events. He has worked with hundreds of clients advising and preparing them for the financial side of retirement. Listening to their stories and experiences, Gary realized retirement is not just about the financial side of things, which lead to him authoring his newest book, "How to retire and not die, the 3 P's that will keep you young"
CEO Story: Gary got a teacher's degree but was not cut out with it. Ended up joining the family business by accident. It led his path with Gary's father started in 1957 and took over the reign a few years ago.
Business Service: Helping people prepare for the financial side of retirement.
From the book: How to retire and not die, 3 P's

 –

Purpose

(what you do for others),

Passion

(what you do for yourself),

Plan

(how you implement)

Secret Sauce:

The purpose and the passion to help other people make their life better.

CEO Hack:

Book mentioned;

Think and Grow Rich

. Having retirement and business mentors

CEO Nugget: S

tart writing wishlist earlier. It also figures out if you want to work less or take more time off

CEO Defined:

Being the head of the team. Treat them with all respect.
Book: How-Retire-Not-Die-Young , American-Dream-Revisited-Ordinary-Extraordinary , Your-Money-Talked-Secrets-Would
---
Check out one of our favorite CEO Hack's Audible. Get your free audiobook and check out more of our favorite CEO Hacks HERE