Foods
I AM CEO PODCAST
IAM1321 – CEO Hires the Differently Abled Individuals for Ice Cream Business
Podcast Interview with Robin Rinearson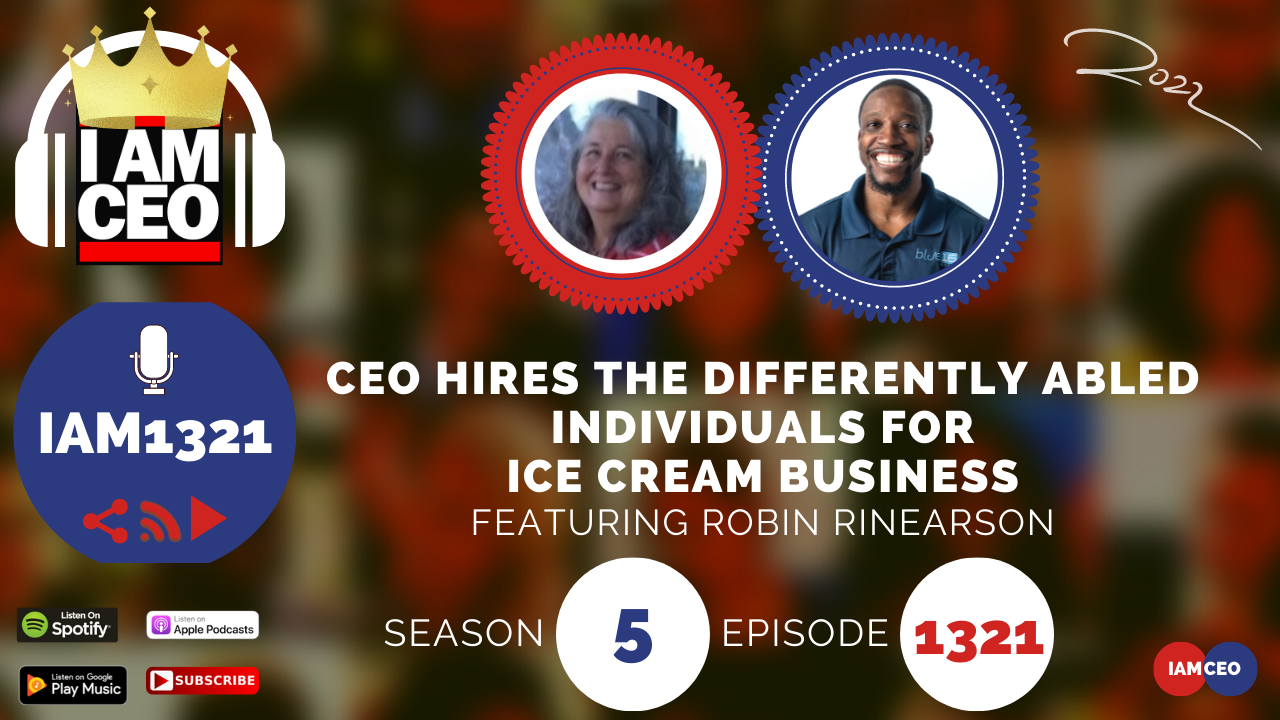 Robin Rinearson is a retired optometrist who specialized in developmental disorders. She has opened an ice cream parlor employing around 20 individuals who are differently-abled along with several conventionally abled people. The business model recognizes that it sometimes takes help from a job coach or a team member to get things done. The entire staff is expected to learn all of the integral pieces of working in this business.
CEO Story: The ice cream parlor was built for the benefit of Robin's nephew and to help other kids with special needs get a job. A selfless act of kindness that helps special individuals get the chance to have a social life and a reason to function.
Business Service: Waffle cones, milkshakes, ice cream, ice cream cakes, and many others.
Secret Sauce: See and understand, and meet people where they're at. Optimistic on finding solutions.
CEO Hack: Planner and observant. Anticipating needed things.
CEO Nugget: Be flexible. Anticipating costs. Saving until it hurts.
CEO Defined: Responsible for everything. Job coach. Paying attention to little things.
Website: www.sweetjakesicecream.com
Facebook: Jakes-Ice-Cream-102208118696660
---
Check out one of our favorite CEO Hack's Audible. Get your free audiobook and check out more of our favorite CEO Hacks HERE