I AM CEO PODCAST
IAM1301 – Consultant Helps Build Shoe Brands from Scratch
Podcast Interview with Susannah Davda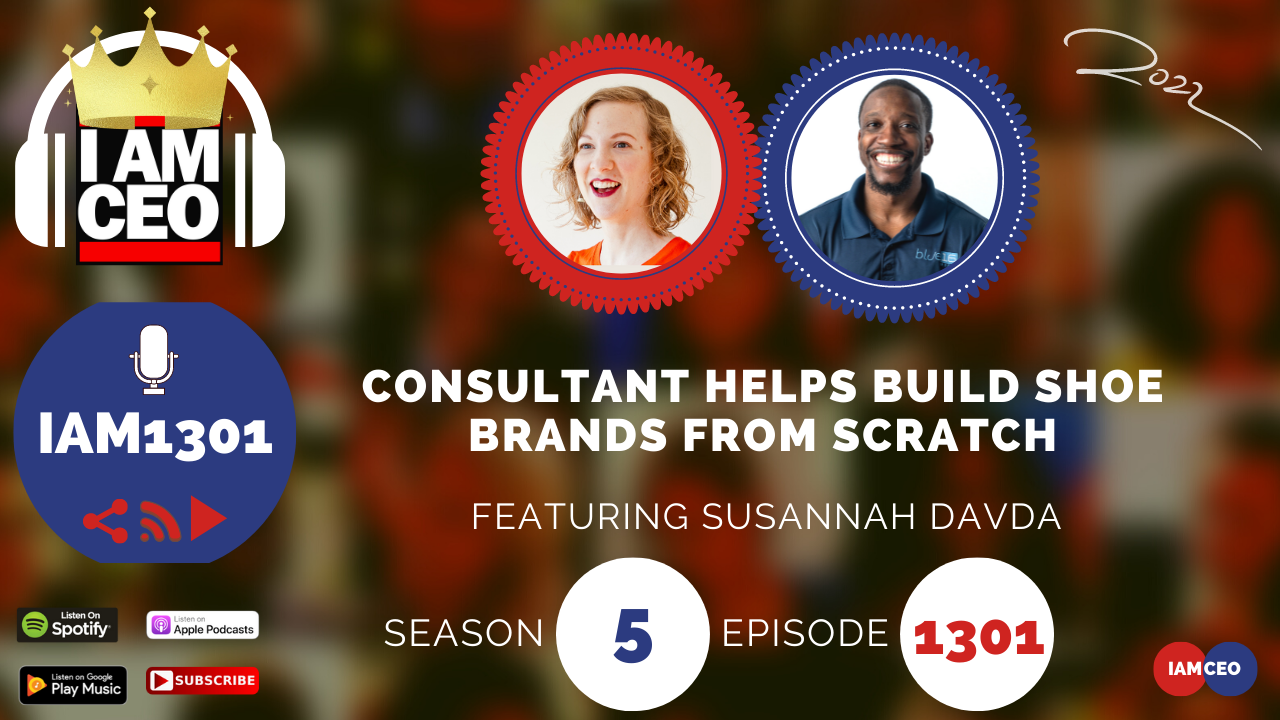 Susannah began her career working in shoe shops as a teenager, then studied Footwear Design at university, and spent many years working for footwear brands and retailers, within the UK and internationally.
Susannah set up her consultancy business in 2015, based near London, UK. She uses her 23 years of footwear industry experience to help people around the world to start shoe brands.
CEO Story: Susannah is completely obsessed with shoes and found her niche in them. Got a degree in footwear design. Having a mission to allow the people access to better shoes that fit their lifestyle.
Business Service: One-on-one consulting. Online course. Launched a membership group and shoe community group.
Secret Sauce: Her experience in the corporate world which seals the gap between a company, the product, and the customer. A unique market niche – shoe consultancy.
CEO Hack: Asana app: management tool. "An app made by human for human" Having a little cute animation after completing a task makes it a little bit playful.
CEO Nugget: Be customer-obsessed. Have a customer profile, make an assumption. What drives and excites them.

 

Get to know your customers.
CEO Defined: Freedom to create your own culture in your company that feels warm, playful, wonderful, and practical.
shoeconsultant.com/shoe-community
shoeconsultant.com/how-to-start-a-shoe-brand-course
Instagram: shoeconsultant
---
Check out one of our favorite CEO Hack's Audible. Get your free audiobook and check out more of our favorite CEO Hacks HERE