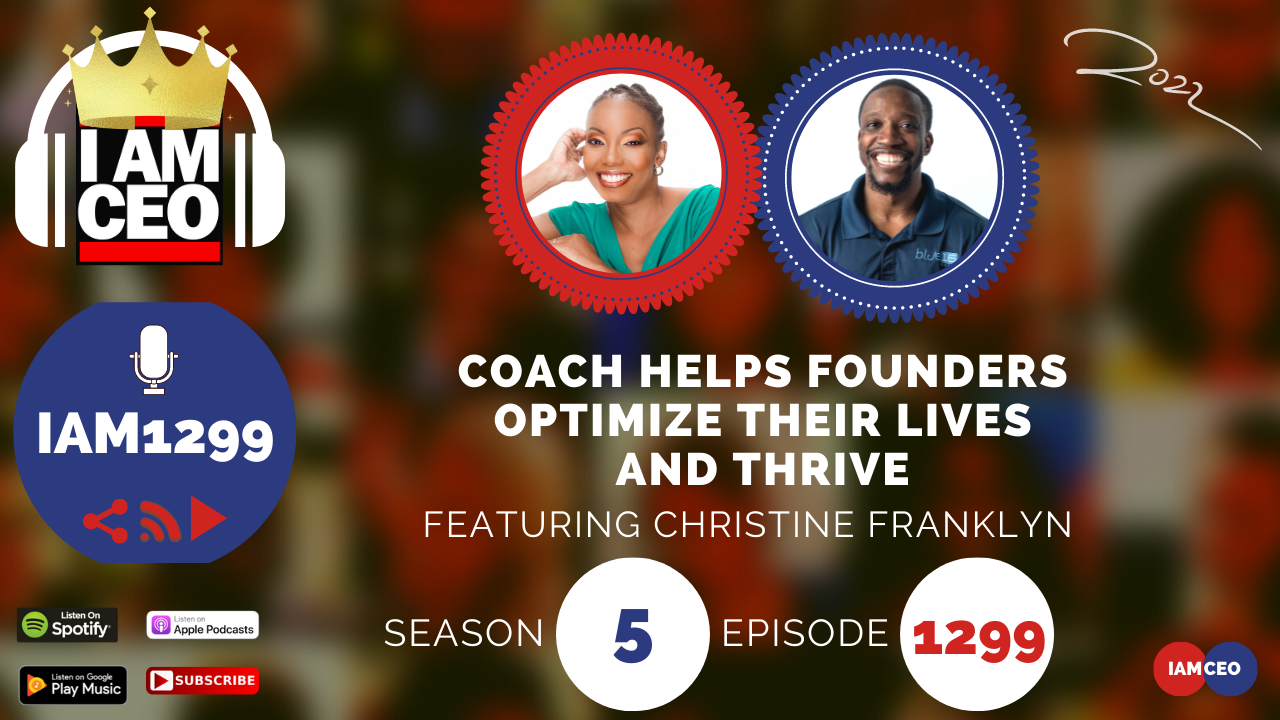 Christine Franklyn is an international speaker, writer, and Executive Wellness Coach. She is on a mission to help high-performing entrepreneurs, founders and CEOs stop feeling trapped in the businesses they've built. She has reverse-engineered the process she used to escape burnout and reclaim her A-Game to create her Power Up Formula. Her clients get out from under the weight of everything that rests on their shoulders, optimize their lives, and thrive at their highest level.
CEO Story: Christine experienced burnout and wants to help other leaders prevent the cycle. And so she developed a system in health and wellness coaching.
Business Service: Two Forms: Intensives (personalized retreats) and One-on-One online coaching (virtual accountability program)
Secret Sauce: Support and systems. Looking at client's plate – how to take off some of it. Then focuses on optimizing client's life (habits and creating clarity)
CEO Hack: Daily burn is a fitness app. Workout, stretching, mobility, or even meditation.
CEO Nugget: The power of community. Having the right people around you as your support system and have a mentor.
CEO Defined: To serve and in order to serve make ourselves a priority (top version of yourselves) and approach the world with clarity.
Website: iamhealthywealthy.com
Linkedin: christinefranklyn
Instagram: thegoodlife.bb
Twitter: cfthewriter
christine246
dailyburn.com/invite
---
Check out one of our favorite CEO Hack's Audible. Get your free audiobook and check out more of our favorite CEO Hacks HERE