I AM CEO PODCAST
IAM1397 – Author Teaches on Driving Productivity through a Culture of Happiness
Podcast Interview with Tia Graham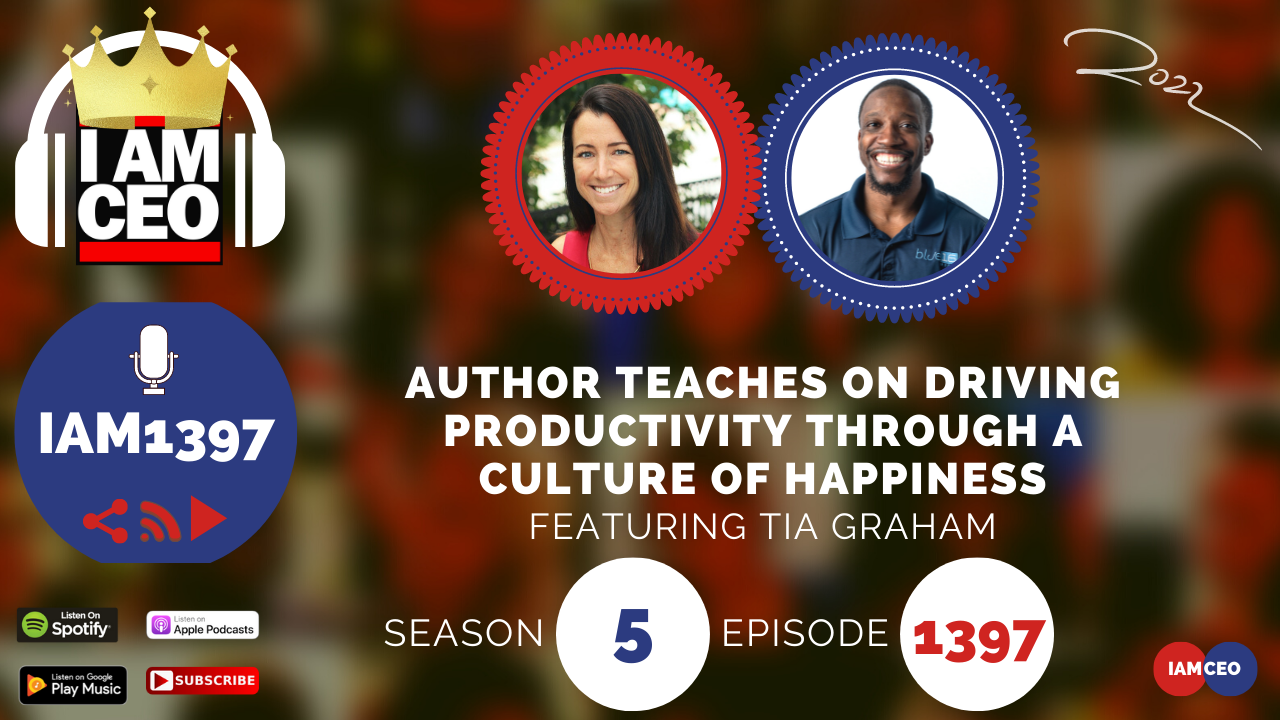 Tia Graham is an international speaker, author, and consultant on positive psychology and employee engagement. She has worked with dozens of global companies such as Hilton Hotels and Hewlett Packard to drive bottom-line results. Prior to founding her company, Arrive at Happy, she led teams at luxury hotels in the United States and Europe for brands such as W Hotels, Westin, and The London. Her insights have been featured in major media such as CNN, Forbes, and Fast Company to name a few. Her new book, Be a Happy Leader, teaches her proprietary 8-step methodology on driving productivity and business growth through a culture of happiness.
CEO Story: Started off in the hotel industry. Obsessed with the science of happiness and happiness at work, so she built her own company.
Business Service: Leadership development programs and training.
Secret Sauce: Zest, vitality, and hope linked with hope. Constantly doing research and educating herself.
CEO Hack: Humor and laughter. Humor is connected to resilience. Meditation to help you feel calm.
CEO Nugget: Consistently communicate to your team the meaning and purpose of your work.
CEO Defined: Responsibility. Being a guide for people and society.
Website: www.arriveathappy.com
---
Check out one of our favorite CEO Hack's Audible. Get your free audiobook and check out more of our favorite CEO Hacks HERE