CBNation
I AM CEO PODCAST
IAM1396 – Founder and CEO Runs Massachusetts Based Global Marketing and Branding Firm
Special Throwback Episode - Podcast Interview with Paige Arnof-Fenn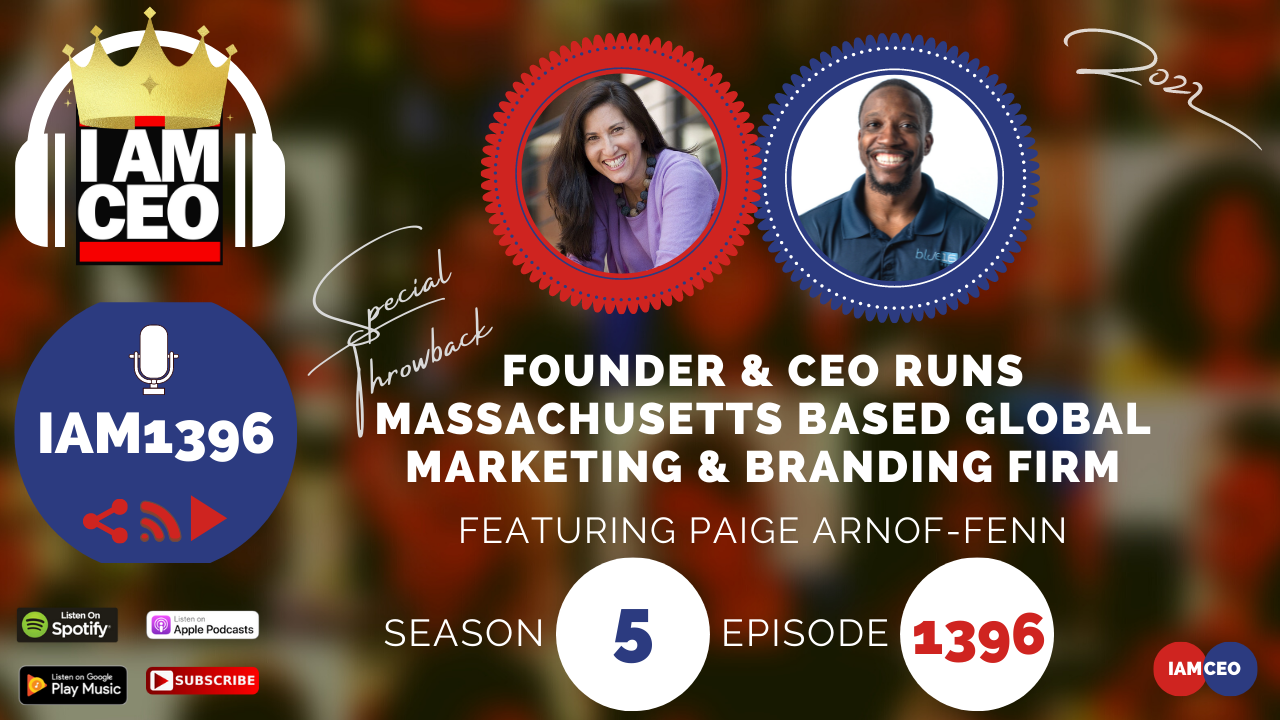 Paige is the founder & CEO of global marketing and branding firm Mavens & Moguls based in Cambridge, MA. Her clients include Microsoft, Virgin, Colgate, The New York Times Company, venture-backed startups as well as non-profit organizations. She graduated from Stanford University and Harvard Business School. She is a popular speaker and columnist who has written for Entrepreneur and Forbes.
CEO Story: Paige really saw herself as a top woman CEO of a big global company. With the internet exploded in the 90s, she was so intrigued that she left her big corporate company and joined an internet startup. Got so excited about building a brand from the ground. Successful enough that she joined another startup until 9/11 hit and left the marketing department paralyzed. Coincidentally, people started calling her and emailing her, asking for her help. And that was the time she formed her marketing team and build her own branding firm.
Business Service: Marketing and branding.
Secret Sauce: More aligned with the client. Helping clients solve their problems.
CEO Hack: Always want your "A" Team and keep your skills top-notch
CEO Nugget: Stay focused, learning when to say "no"
CEO Defined: The leader, chief visionary, and wearing all the hats. The Chief Everything Officer.
Website: http://www.MavensAndMoguls.com
LinkedIn: https://www.linkedin.com/in/paigearnoffenn
Episode Link: https://iamceo.co/2018/09/25/iam071-founder-ceo-runs-massachusets-based-global-marketing-branding-firm
---
Check out one of our favorite CEO Hack's Audible. Get your free audiobook and check out more of our favorite CEO Hacks HERE