I AM CEO PODCAST
World
IAM1293 – CEO Modernizes Global Trade to Ease Export of Products
Podcast Interview with Alex Rabens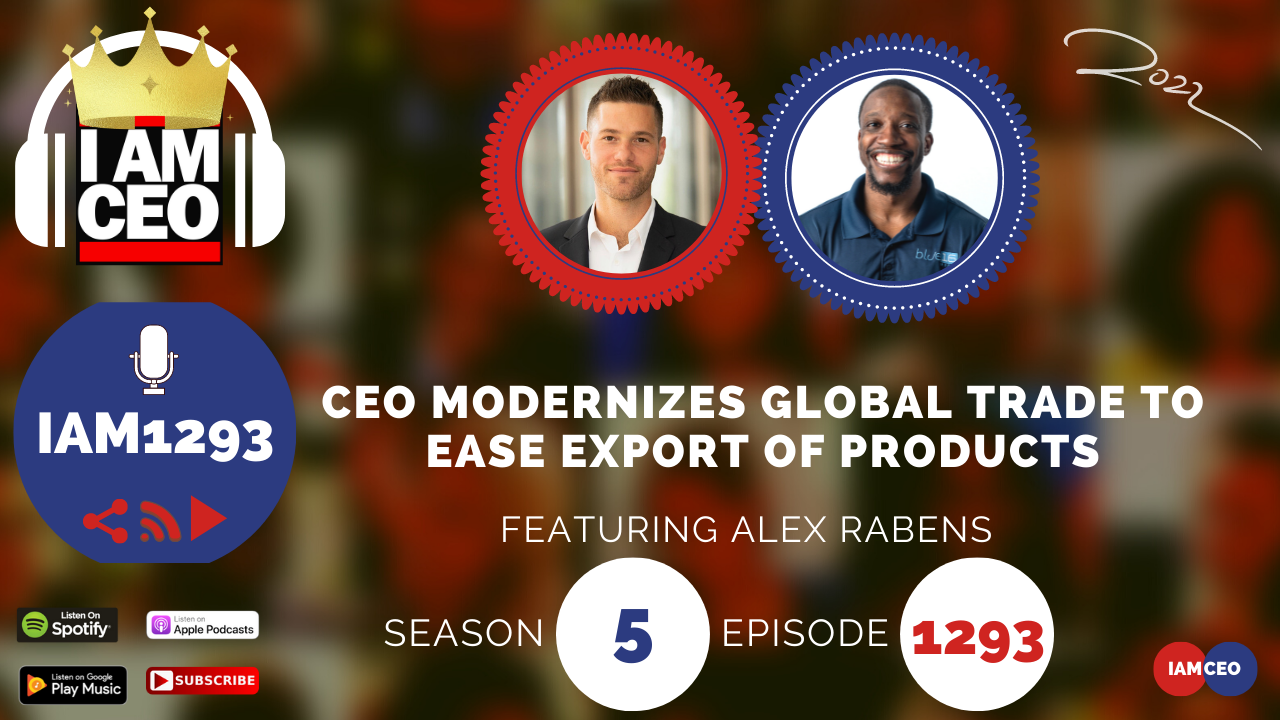 Alex Rabens is CEO and Co-Founder of Mickey, a commoditech company focused on modernizing global trade by making it easier for small to midsize suppliers to export products globally. He, along with co-founder Jesse Solomon, set out to launch a platform with the goal of wiping out the global trade crisis. Today, Mickey is modernizing the way raw materials and commodities are sourced and exported out of the United States. In his role, Alex is helping to grow the future of Mickey with fundraising, recruiting top talent in the industry, and overseeing the operations of the company.
Prior to co-founding Mickey, Alex served as Vice President at Endeavor, building media properties with companies such as Lionsgate, Warner Brothers, and Paramount Pictures. In this role, Alex was responsible for the build-out of Endeavor Content Live, the organization's live production arm founded in 2018.
Alex received his Bachelor of Arts in Ethnomusicology from UCLA.
CEO Story: Alex was a successful talent manager dealing with famous teams. He does Int'l deals that came to cross the path with the son of Alibaba. So impressed with the person and the kind of business. And so in 2018, Alex co-founded Mickey – the next Alibaba in America.
Business Service: Providing a platform for sellers to sell online. Bridging the gap between sellers and purchasers. Commodity products.
Secret Sauce: Started as an accelerator, it has an intangible value, you get a class of companies.
CEO Hack: Having time for conversation with your team. Time block for email, phone, etc.
CEO Nugget: Really hone in the economics of the business you are disrupting.
CEO Defined: Making hard decisions fast. Better decisions that will make the company survive longer to thrive better and make it more efficient.
Website: www.mickeytrading.com
Linkedin: mickeygroup
Twitter: MickeyTrading
Facebook: mickeygroup
Instagram: mickeytrading
---
Check out one of our favorite CEO Hack's Audible. Get your free audiobook and check out more of our favorite CEO Hacks HERE