I AM CEO PODCAST
IAM1279 – CEO Helps the Underprivileged yet Aspiring Individuals
Podcast Interview with Becky Sharpe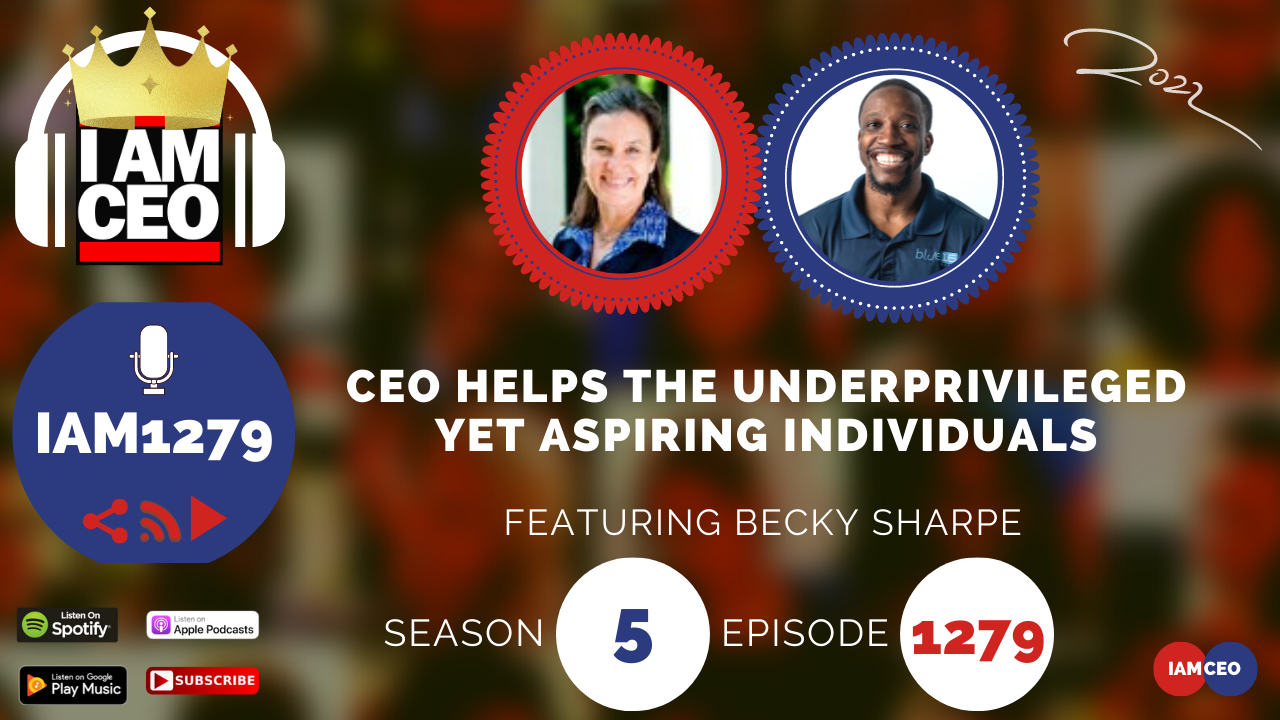 Becky is the owner and CEO of three companies, all of which focus on helping people be their best. She is an avid learner and is in constant pursuit of ways to identify limiting behaviors and blind spots. Becky serves on several for and not-for-profit boards and is the President of the Nashville Chapter of The Private Directors Association. In her spare time, Becky loves to listen to Podcasts and Audible books while hiking, walking, or riding her bike. She has been married for 33 years and has three adult children.
CEO Story: Bought a company in 2002, thankful for her business partner that gave her the shot to lead. And Becky was so grateful to the people who have been part of her journey.
Business Service: Int'l. Scholarship Intuition Services – full-service management that creates an online application process for the applicants.
Secret Sauce: Prioritising physical health. Enough rest, good diet, exercise.
CEO Hack: Listen to audible books in double time. Learning twice faster.
CEO Nugget: Pay enough attention to your intuition. Hang out to people (entourage) who you can be who you are.

Diversity Equity Inclusion – the participation of a different group of individuals regardless of race, color, etc.
CEO Defined:

Being truly sincerely focused on making your team that they are important. Inspire and motivate them and let them know that we are equal.
LinkedIn: bsharpe1
---
Check out one of our favorite CEO Hack's Audible. Get your free audiobook and check out more of our favorite CEO Hacks HERE