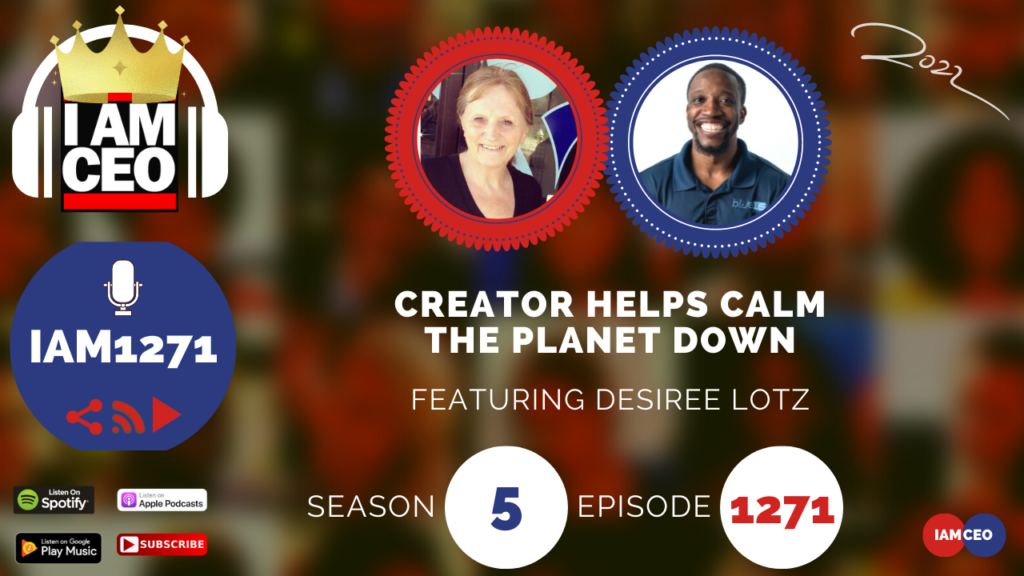 Desiree Lotz has been helping people with their health for more than 40 years. Her basic philosophy is that all symptoms people experience is an indication that they have deficiencies or excesses in their diet. Desiree loves what she does. She is from South Africa and now resides in the USA. She has helped people deal with their stress and improve health conditions even see early signs of possible sickness. She has also helped people to overcome addiction too. For her, helping people is the most important thing in her life, whether it's with basic information about their bodies or guiding them on how to look for what is best for them. She aims to help calm the planet down. Because of her philosophy, she has created Instant CalMag-C to help people stay ahead of their health. Her flagship product is an instant calcium and magnesium product that is used by thousands of people worldwide.
CEO Story: Started with the book called Let's Have Healthy Children by Adelle Davis a Nutritionist – which emphasizes the importance of taking vitamin E for pregnant women, it helps give more oxygen to the baby. She followed her advice and took a healthy journeying mission. And from there on she expanded for over 40years.
Business Service: Calcium Magnesium Product. Body Detoxification.
Secret Sauce: Keep focus help people healthy. Physical consultation and test carried out.
CEO Hack: Make sure of the proper hydration to your body, because it will really affect your body.
CEO Nugget: Keep your body basics in. Basic nutrition program. Available on her website.
CEO Defined: Being the rule maker and people will follow your policies.
Facebook: CalMagC
Youtube: https://www.youtube.com/channel/UCm-u0JvV6s8w7K4WUZtS39Q/videos
---
Check out one of our favorite CEO Hack's Audible. Get your free audiobook and check out more of our favorite CEO Hacks HERE