Health
I AM CEO PODCAST
IAM1257 – Founder with Disability Built Realty Business
Podcast Interview with Zylo Marshall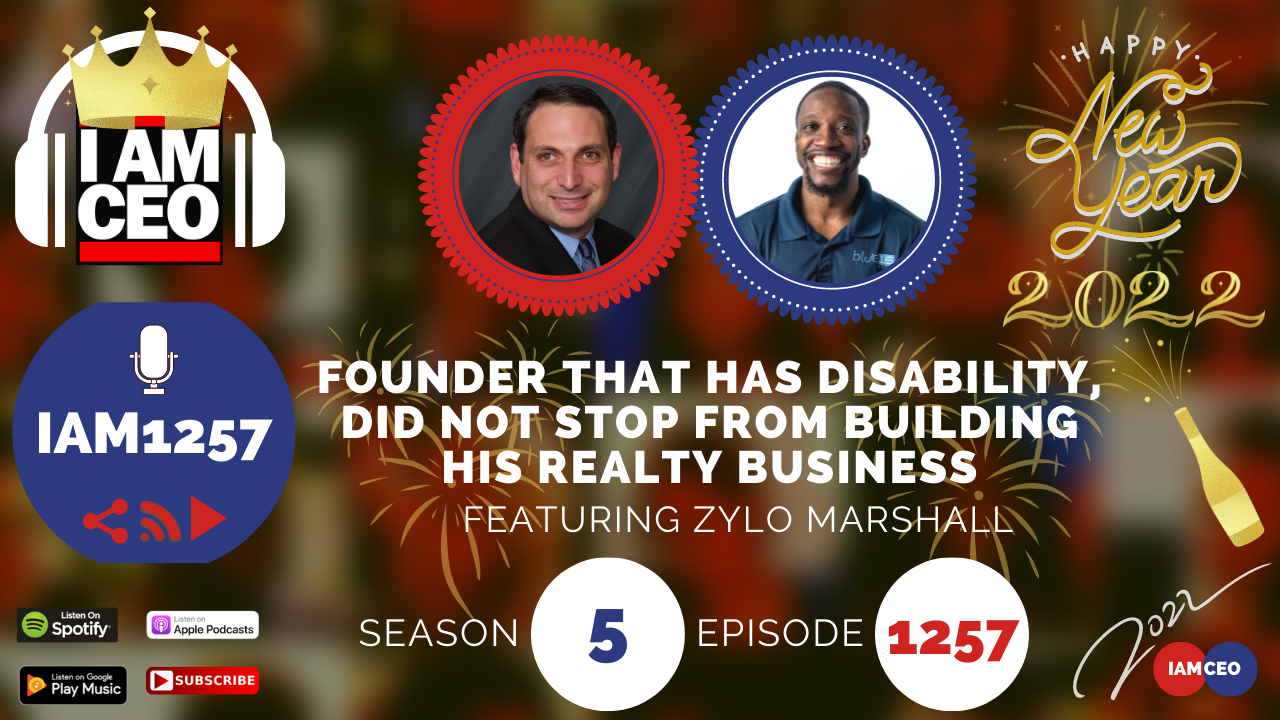 This is about brain injury as an infant, success (Licensed realtor without the use of a car), and failure on the basis of fraud and corruption.
CEO Story: Challenged by his disability, but did not stop Zylo from working and achieving his license as a realtor.
Business Service: Real state listing. Buy and Sell of properties.
Secret Sauce: Do the best way you can even if you have a disability. Foundation of positivity. Be honest with yourself and with the world.
CEO Hack: Not giving up, find a way. Use whatever resources you have, to the highest standard.
CEO Nugget

: Helping people with invading them. Be yourself.

CEO Defined: Build your own foundation without someone holding your hand.
Facebook: promotestory
Youtube: www.youtube.com/channel/UCQ7vsldOs4_9W-Fw8QctE8Q
---
Check out one of our favorite CEO Hack's Audible. Get your free audiobook and check out more of our favorite CEO Hacks HERE