I AM CEO PODCAST
IAM1574 – Executive Coach Leads Her Clients to Embrace Their Evolution
Podcast Interview with Kashonna Marrow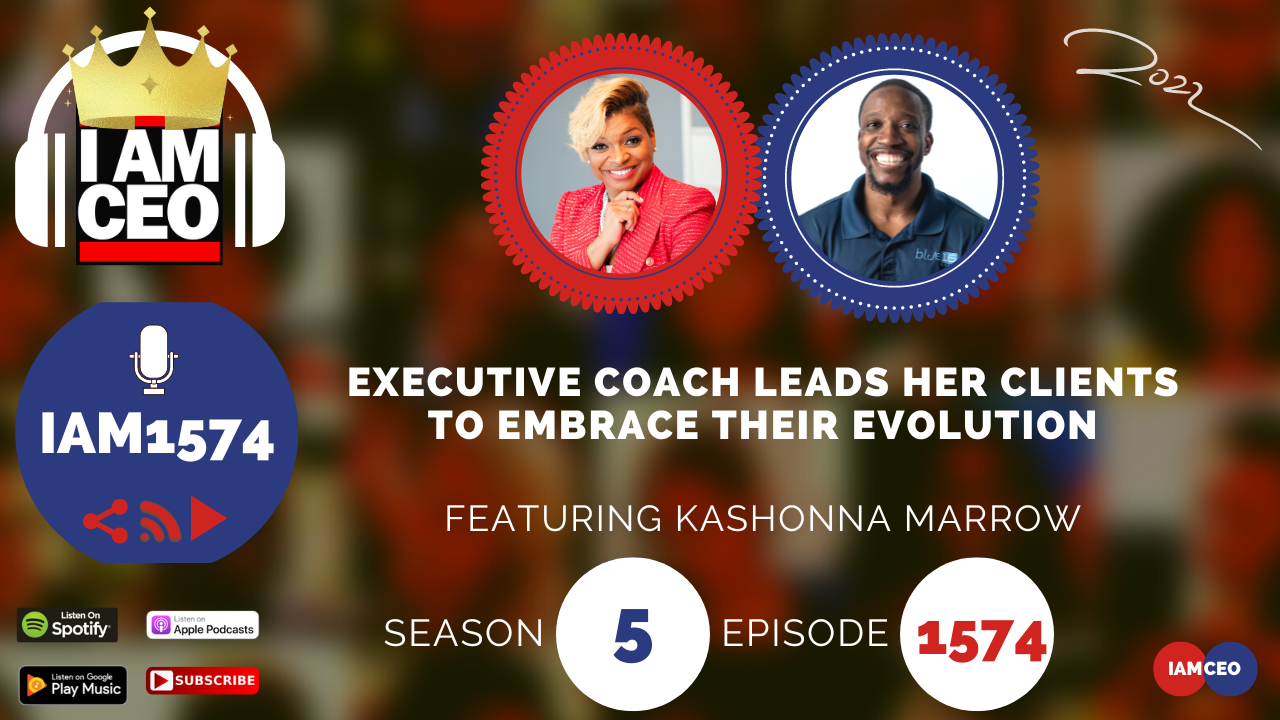 Kashonna Marrow is an engaging speaker, an inspiring coach, a motivational author, and an insightful corporate trainer. Kashonna is the President & CEO of Simply Kashonna, a business built to promote BOLD, FEARLESS and COURAGEOUS living. She goes beyond surface issues to address the challenges that inhibit personal, professional and spiritual growth, leading her clients to embrace their evolution.
Kashonna has activated the purpose and call of many, helping them to discover, define and develop their authentic self. Both, in the corporate arena and in the non-profit world, strategic growth and development of people have always been the focal point of her service.
CEO Story: Kashonna worked in an environment that she loved, opposite of others' experiences. The reason she left the corporate world is that she was challenged to do more, challenged to do a global impact. But it did not start right, her life fell apart, she stayed in the game however, and her perseverance, allowed her to evolve in the game. From entrepreneur to a business owner. She is the visionary, and allows other people to execute the vision. From speaking and life coaching to training and development, expanding her territory.
Business Service: Speaking, life coaching, training and development, executive coaching.
Secret Sauce: Keep learning, keep growing, and keep changing. Change is inevitable and necessary.
CEO Hack: Sitting alone with yourself and understanding your efficiency and inefficiency. Doing a self-assessment.
CEO Nugget: Allow yourself to embrace the gift that is in you. Honor and value your gift.
CEO Defined: Creating exciting opportunities. Understanding that you are the chief experience officer of your life.
Website: simplykashonna.com , leadersmoveforward.com
Facebook: Simply Kashonna
Instagram: simplykashonna
LinkedIn: Kashonna Marrow
---
Check out one of our favorite CEO Hack's Audible. Get your free audiobook and check out more of our favorite CEO Hacks HERE