I AM CEO PODCAST
IAM1270 – Founder Brings the Old Inventions and Antiques to life through his Lectures
Podcast Interview with Denny Daniel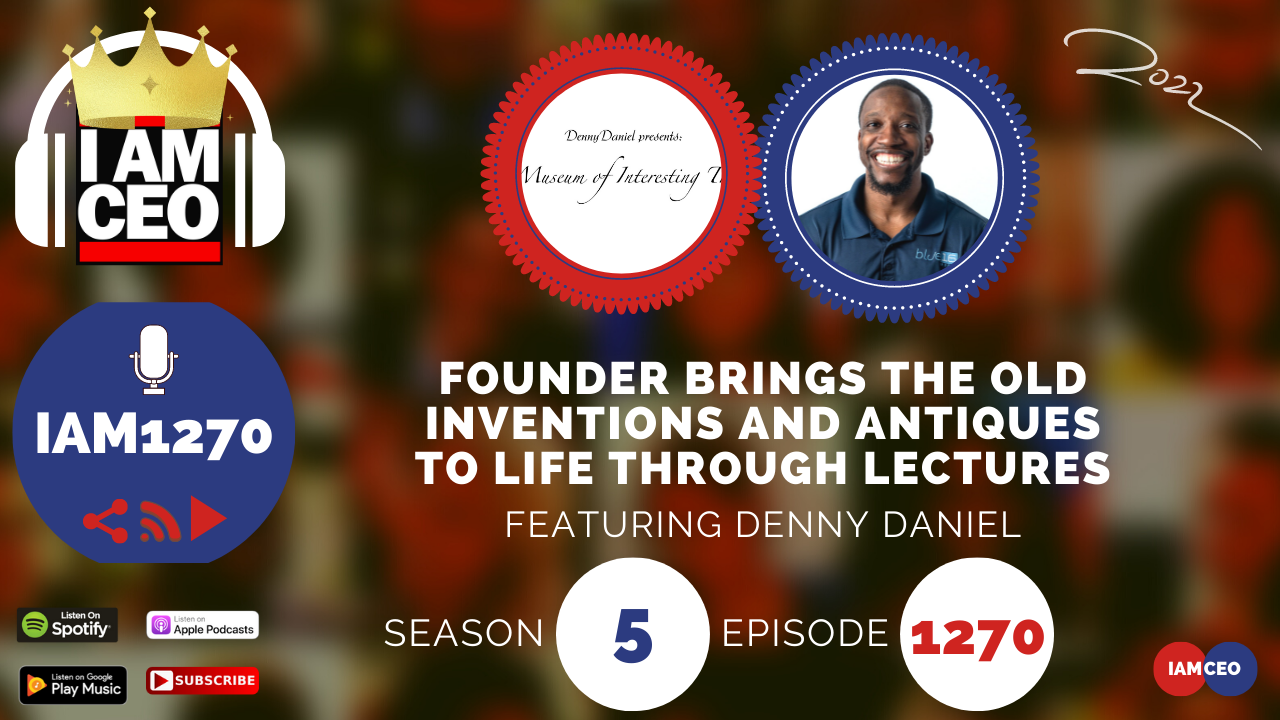 Curator and founder of The Museum of Interesting Things Denny Daniel brings his traveling interactive demonstration/exhibition of antiques and inventions to schools, libraries & events, inspiring innovation and creativity for all. He has appeared on the History Channel, The Science Channel, NY1News, PBS, Ch11 and over 20 publications including The Smithsonian & The NY Times, Timeout and presented and spoke at 4 TEDx talks. Daniel, an NYU Grad, often lectures there and Columbia University.
CEO Story: Started at his apartment when friends get interested in his collections of antiques. He called the newspaper and

 

Denny showed them, they published him on the front page. Denny turned his passion into a career. Everyone was fascinated, lectures and events just keep on coming.
Business Service: Bring back the positivity and curiosity of the history using the actual items. Either in schools, libraries, or events.
Secret Sauce: Wow Factor, Missing Factor, and Educational Factor.
CEO Hack: Happy food, happy music to have a productive balance at work/grind.
CEO Nugget: Don't be limited by the rules set by other people, do whatever makes you happy. Have time to relax after every work/project.
CEO Defined: Understanding being the CEO and the worker itself. Everyone should feel like part of a family.
Website: www.museumofinterestingthings.org
Instagram: museumthings
Facebook: museumthings
Youtube: museumthings
---
Check out one of our favorite CEO Hack's Audible. Get your free audiobook and check out more of our favorite CEO Hacks HERE