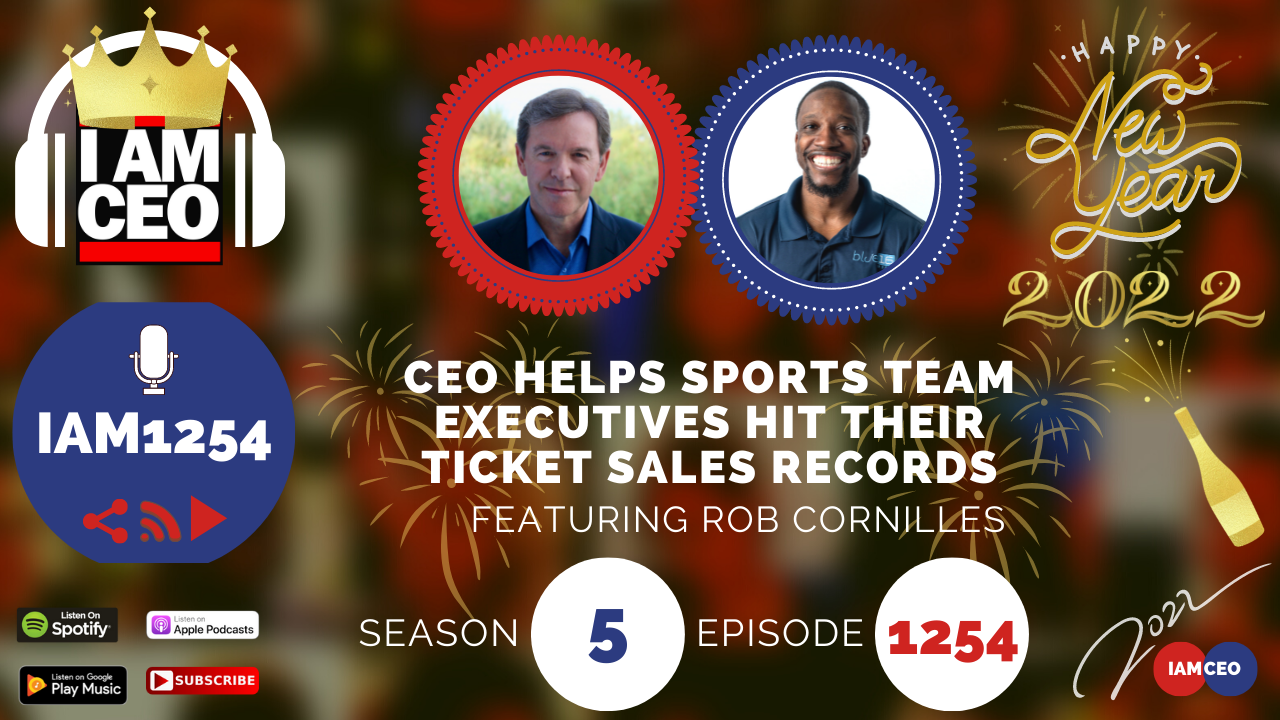 Rob Cornilles, Founder & CEO of Game Face Inc., has been transforming the way salespeople around the world sell. The first to provide industry-specific sales training to the powerful and high-stakes world of sports and entertainment, Rob has been known for 25 years as "the sales coach for sports." He has gone on to advise, coach, and mentor more than 50,000 executives at over 400 diverse brands worldwide in a variety of industries.
Recently, Rob's newest book, "The Sales Game Changer: How to Become the Salesperson People Love" became a #1 international bestseller, and serves as the host of the companion "The Sales Game Changer MasterClass".
Rob also serves as an adjunct professor at BYU Marriott School of Business and Maryville University.
CEO Story: Joined as a salesperson for the L.A. Clippers franchise with only 93 seconds of training. Rob has been hitting records. After a few years, he has been invited by other sports teams to join their market. Seeing it as an opportunity, in 1995 Rob founded his company Game Face Inc. serving as a sales coach and mentor to executives and various brands worldwide.
Business Service: Train the sales team in a company. Do it live, workshop or virtual. His book: 'The Sales Game Changer: How to become the salesperson People Love' gives an understanding of the sales process so they can speak the language of sales effectively.
Secret Sauce:

Teaching salespeople not through product, but what people are thinking about.

CEO Hack:

Habit of getting away from work and serving a community

CEO Nugget: You have to develop a sales culture in your company. Revenue tree. Every person in the company has to understand how are making money.
CEO Defined:

The chief collator, collaborator and communicator. Collator – being the person that brings the ideas together. Collaborator – most great ideas come from collaborations, counseling together, working on an idea together. Communicator – once the plan/ideas are in place, being able to communicate that effectively so everyone understands and can support that.
LinkedIn: robcornilles
Free! Get this 3-week sales video tips!
---
Check out one of our favorite CEO Hack's Audible. Get your free audiobook and check out more of our favorite CEO Hacks HERE