I AM CEO PODCAST
IAM1253 – How This CEO and Author Helps Struggling Entrepreneurs
Podcast Interview with Melane Mullings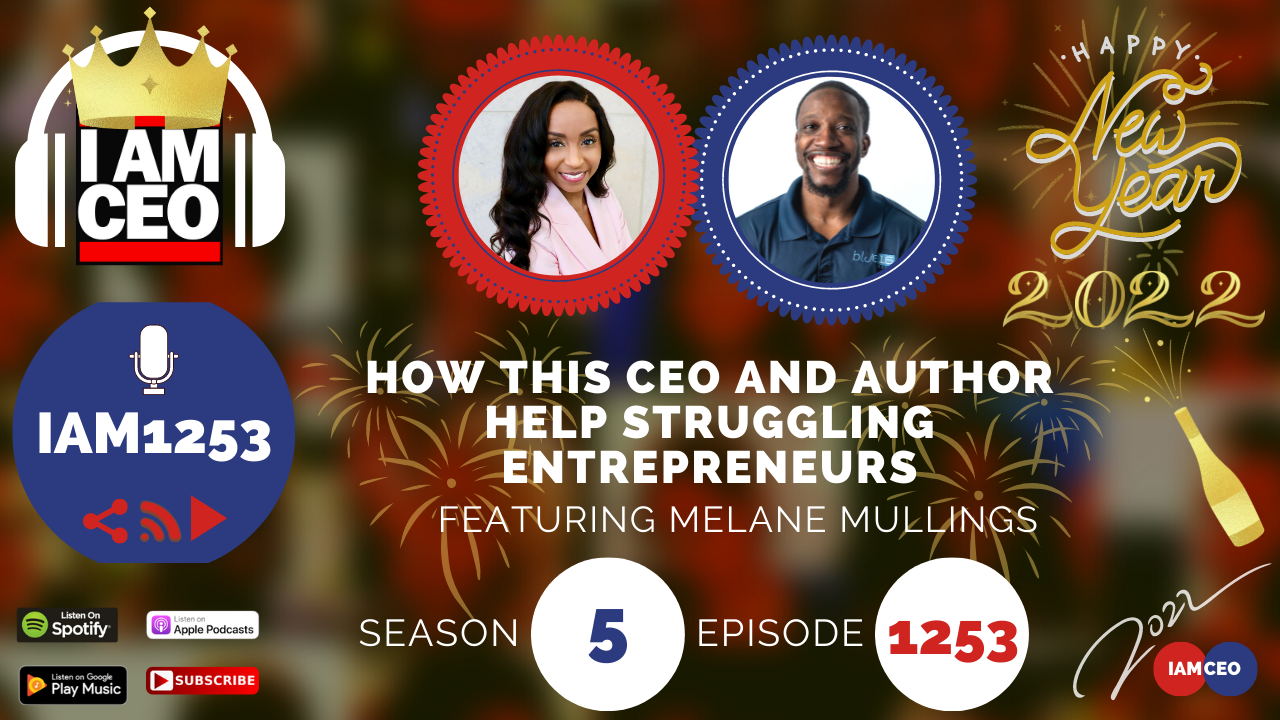 Melane Mullings is a successful entrepreneur, Founder of Aere Management Consulting and author. A self-described 'Venture Catalyst', Melane catalyzes the reaction that turns seemingly simple, esoteric business ideas – born out of passion and purpose – into ventures that experience combustible success. Thirteen years after establishing and operating her first entrepreneurial venture in the healthcare recruiting space, Melane successfully sold the business, and is now sharing her unconventional strategies to success in her book: 'Lemonade! Squeeze Your Challenging Life Experiences Into a Successful Business, and through her consulting practice, Aere Management Consulting. Her book and consultancy grant her the opportunity to help struggling entrepreneurs and business owners build a solid foundation for their ventures, and achieve purpose-driven, impactful, sustainable success.
CEO Story: A miraculous cancer survivor and a registered nurse. Melane built her first entrepreneurial venture without a business background. Learned from the ground up and built a solid foundation. She successfully sold it after 13 years of operation. Now focusing on her Consulting firm and amazingly wrote a book to further reach out to entrepreneurs and business owners.
Business Service: Her book, 'Lemonade! Squeeze Your Challenging Life Experiences Into Successful Business' 17 strategies to help build a solid foundation for a successful business.
Secret Sauce:

Spiritual anchoring. Moving to your

direction of purpose in life. Operating in the purpose of faith.

CEO Hack:

Give back and give more. Servant leader. When you have a need sow a seed.

CEO Nugget:

Pay attention to your inner work. Invest in your emotional intelligence. Develop effective communication skills.

CEO Defined:

Someone that is humble and transparent. Person of integrity. Person of excellence, creative, adaptive, and open. An effective leader and who empowers his people.
Instagram: iam.melanemullings
Facebook: Melane Mullings
---
Check out one of our favorite CEO Hack's Audible. Get your free audiobook and check out more of our favorite CEO Hacks HERE