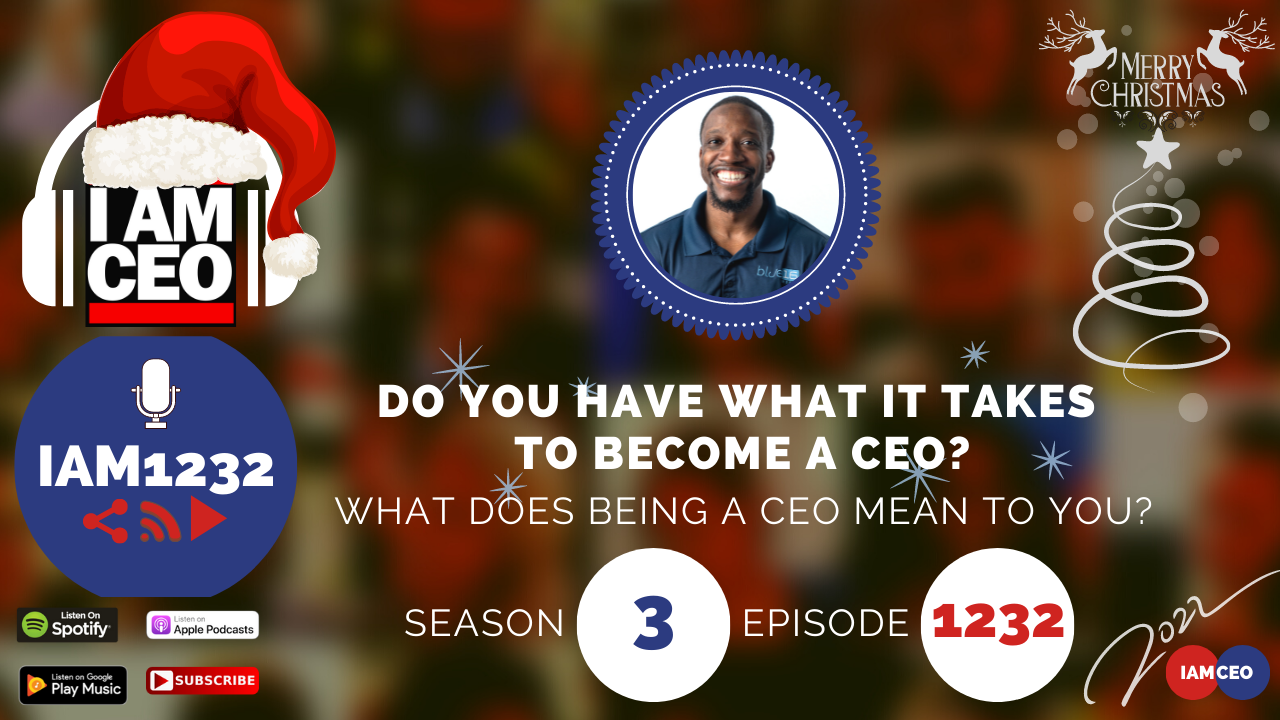 Blue16 Media is a digital marketing agency with a goal to change lives using media and technology.
CEO Definition:
"What does being a CEO mean to you?"
The goal of the show is not to say you are right or wrong, but to spark the creativity, the essence, the reason an author decided to write a book, or the reason why somebody has a workforce of 5,000 people and the size they want to, it is the essence of the leadership a person provides.
After so many interviews, here are some of the definitions of being a CEO:
Legacy, servant leadership, making money, making an impact.
Like a parent, a chess, a lighthouse, or a vessel where you steer the course.
How a person thinks, is based on how they approached certain things and often we go through one of the most transformational things in our life and that is going to show the true leadership that is out there.