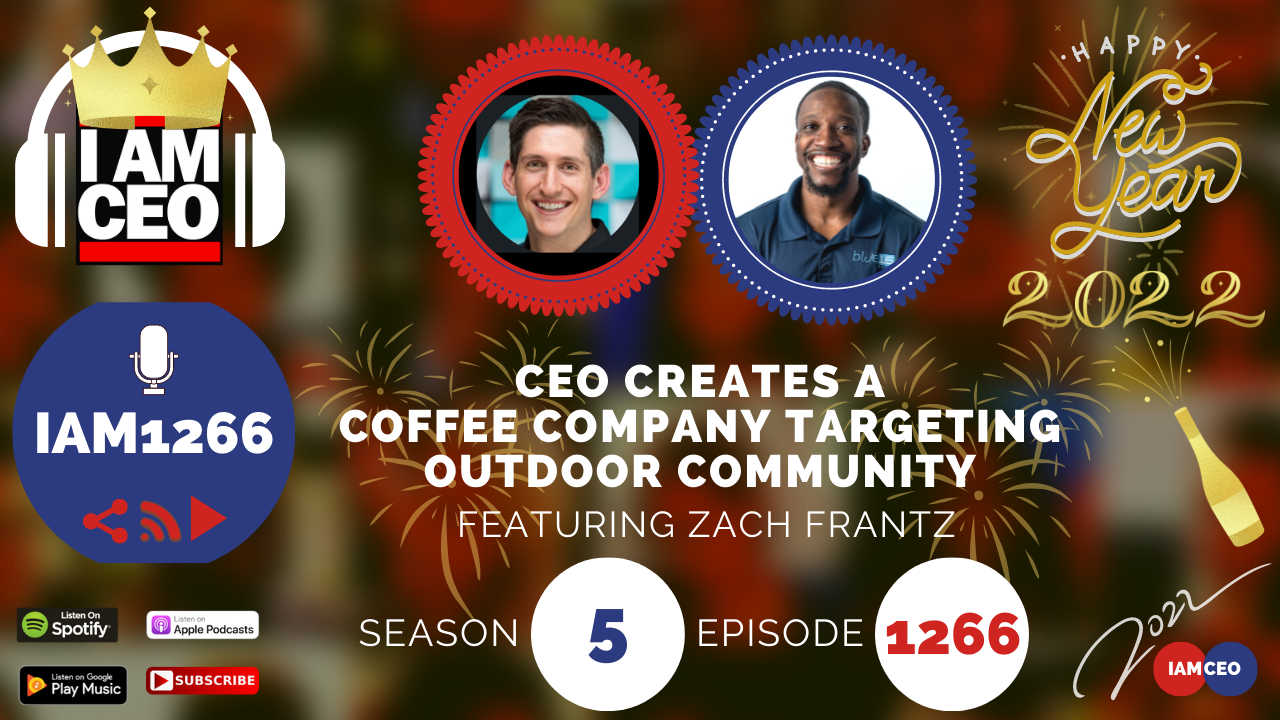 Zach Frantz is an entrepreneur, sales expert, and the founder of Wildland Coffee. Growing up in San Diego, he enjoyed two things starting from a young age: camping and the idea of being an entrepreneur. In fact, he started his first business, Cakes By Zach, at age 9. After graduating, Zach further honed his tech and e-commerce skills by working for two software startups in Salt Lake City. While living there, Zach and his wife enjoyed many camping trips but would get fed up trying to make good-tasting coffee with a French press. He knew there had to be a better way to make and enjoy coffee while on the go. As it turns out, there was. In hopes of inspiring more people to get outdoors, Zach launched Wildland Coffee in the spring of 2021. With the brand's innovative Coffee in a Tea Bag, you can easily make tasty coffee wherever you are. His motto in both business and life is 'rising tides should lift all boats, which is why he hopes, above all, to do right by his team, his community, and the environment.
CEO Story: Zach started his entrepreneurial journey when he was 9. Since then his passion for solving customers' problems has been motivation. That's why Wildland Coffee was established because of the lack of good-tasting coffee while going on camping trips.
Business Service:

Packed Coffee in a teabag. Easier to make coffee targeting the outdoor community.

Secret Sauce:

Very high risk-tolerant. Whatever happens, just keep moving on.

Have a very genuine conversational tone with the brand. Zach uses UGC – user-generated content.
CEO Hack: Diet. Eating healthy food and drinking a lot of water has a huge difference in mental performance.
CEO Nugget: When starting a business, be specific as possible as to who your target market is, niche down.
CEO Defined:

The person who comes up with the vision and strategy. Bringing in the right person and making sure they have the right position.
Website: www.wildlandcoffee.co
LinkedIn: zachfrantz
Instagram:wildlandcoffeeco
---
Check out one of our favorite CEO Hack's Audible. Get your free audiobook and check out more of our favorite CEO Hacks HERE