I AM CEO PODCAST
PodCEO
IAM1267 – How does Company Culture make an Impact to our Employees?
Podcast Interview with Robert Kohlhepp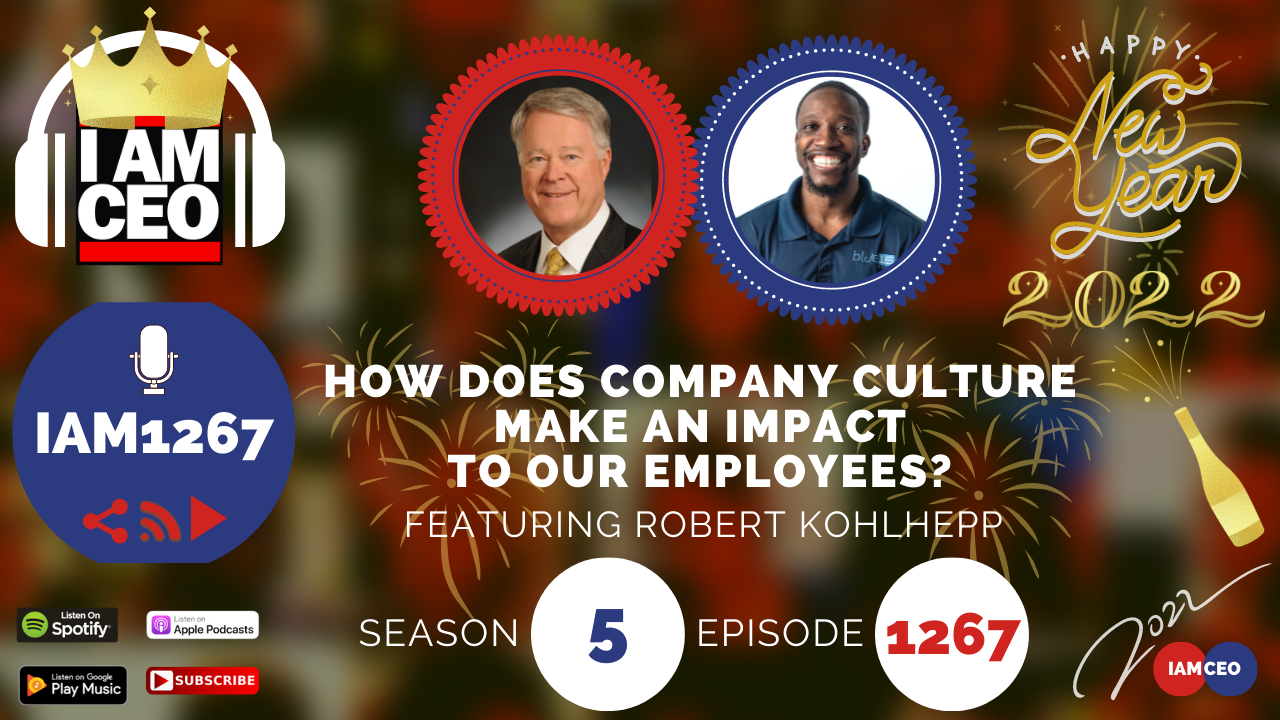 Robert J. Kohlhepp is the Retired Chairman of Cintas Corporation. Robert joined Cintas in July 1967 as Controller. He was promoted to the positions of General Manager, Vice President, and Treasurer. In 1979 he was elected Executive Vice President, and a member of the company's Board of Directors. In 1984 Robert was elected President, and in 1995 he was elected Chief Executive Officer. He served as Vice Chairman from 2003 to 2009 and as Chairman of the Board from 2009 to 2016.
CEO Story: Robert was hesitant at first when he was invited by the founder of Cintas Mr. Dick Farmer. Through persistency, Robert finally gave in to meet the founder and bet that was his best decision ever made to join Cintas. From controller to CEO,

 

from Vice-Chairman to Board. Robert made a huge impact in the company, on his workers, and in dealing with their customers
Business Service: With vast products and services for their clients, they pay so much attention to their customer services.
Secret Sauce: The culture. Define that culture and be sure people are living with the culture. It's the ultimate competitive advantage.
CEO Hack:

Dogged Determination is the single most important in every successful person. You may get knocked down, but you will get back up and get back right to the game.

CEO Nugget: The importance of hiring. Turnover is expensive. They develop meticulous hiring. Focus on hiring decisions.
CEO Defined:

Responsibility

.

Making the right decision because there are 30,000 employees relying on that decision. It should be well-thought, well-planned, and well-executed.
Book Link: Build-Better-Organization-Leadership-High-Performance
build-a-better-organization-Robert-j-Kohlhepp
---
Check out one of our favorite CEO Hack's Audible. Get your free audiobook and check out more of our favorite CEO Hacks HERE