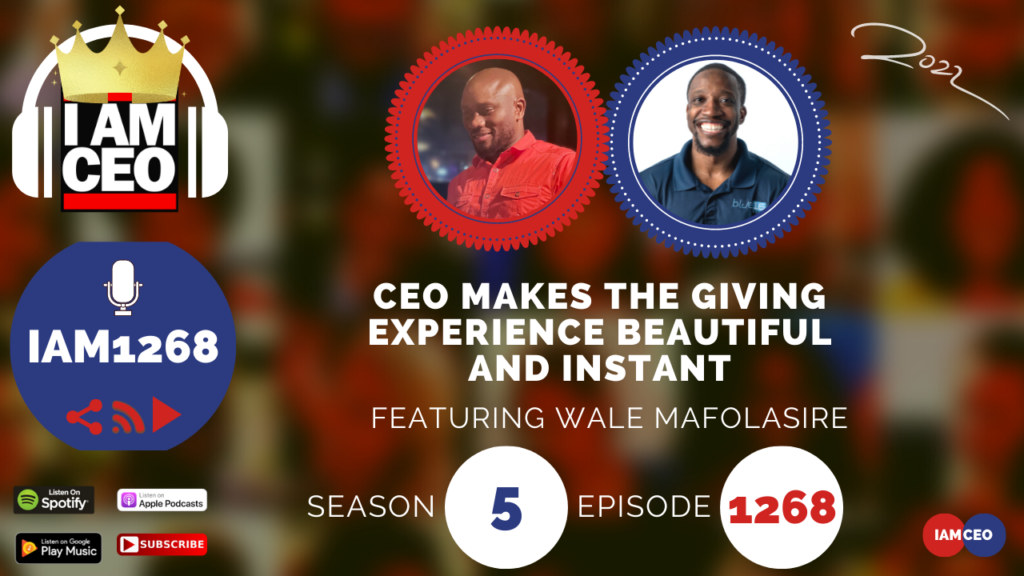 Wale Mafolasire is the founder of Givelify, the most trusted online and mobile giving platform. Nearly $3 billion in donations across more than 55,000 organizations, including churches and places of worship, as well as a variety of other non-profit causes has been generated through Givelify. Mafolasire believes giving is a beautiful thing. He leads the efforts at Givelify to make the giving experience equally beautiful and instant. A multi-time entrepreneur, Mafolasire pioneered an online learning and collaboration platform for college students and an interactive mobile video cloud platform. He formed Givelify in 2013 out of a desire to transform spontaneous giving and increase generosity in the world.
CEO Story: Wale's generous heart and the passion to help churches and organizations by making the transfer of donations easy, through an app. Turning those good intentions into good deeds. Successful enough that it generated nearly $3 billion in donations.
Business Service: Connecting the organization and the people who wanted to support them.
Secret Sauce: Never give up on your dreams. It's not the features and benefits that made Givelify special, it's the people behind it – it's the diversity within the organization.
CEO Hack: Book recommended – the Bible. How Jesus imparted the vision and being a servant leader to his disciples is really helpful for entrepreneurs today.
CEO Nugget: Hiring the best person for the team. Diversity brings innovation to the organization.
CEO Defined:

Servant leadership. A team effort, you need the people to execute on the vision. Everyone plays an important role.
Twitter: givelify
Facebook: Givelify
---
Check out one of our favorite CEO Hack's Audible. Get your free audiobook and check out more of our favorite CEO Hacks HERE