I AM CEO PODCAST
PodCEO
IAM1250 – CEO Helps His Clients with their Media and Marketing Needs
Podcast Interview with Sir Sanju Ganglani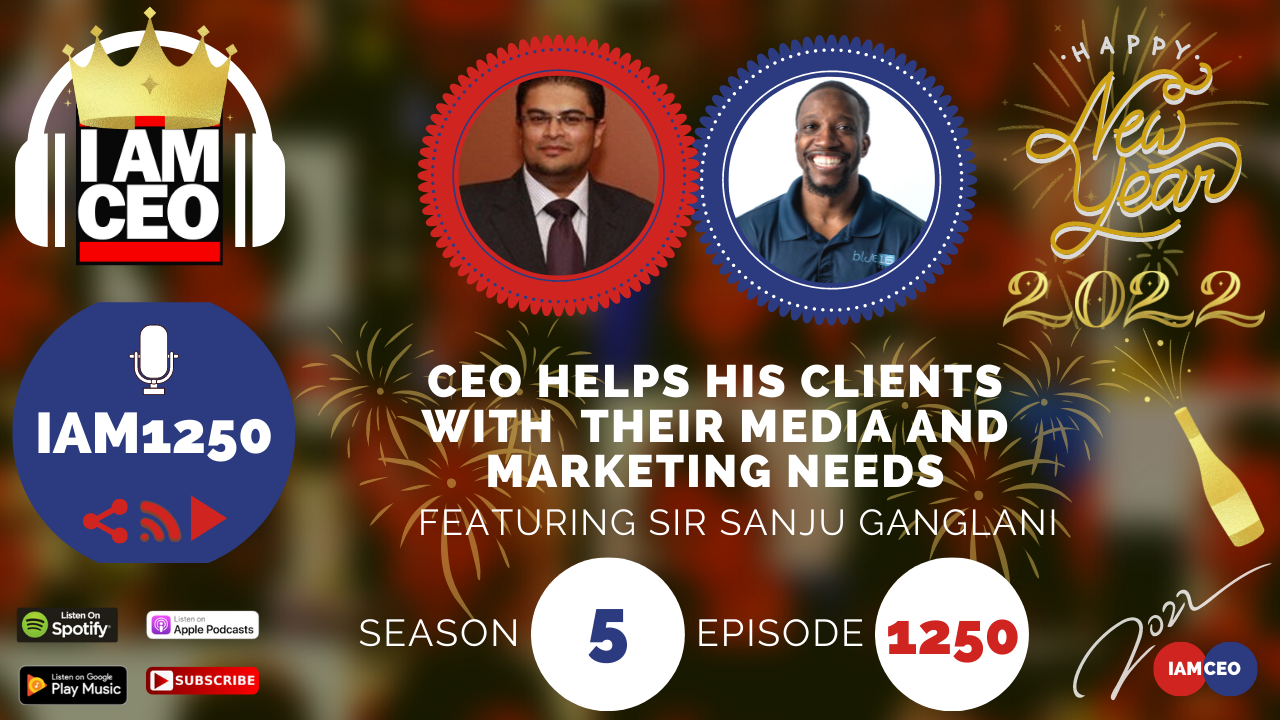 Sir Sanju Ganglani, is a quintessential entrepreneur and an expert in marketing. He is also the founder of the award-winning gang&lani media, a global marketing agency founded over 10 years ago. Sanju knows very well how much dedication and effort it takes to turn a business that is starting into a successful one. He has worked with companies such as NCR, Microsoft & Dell and understands the struggle of leaving a corporate job to pursue a passion – he also has experience with all types of clients from startups to Fortune 500 corporations across North America, Europe, Asia, and Africa.
CEO Story: From a family of entrepreneurs, he started young. After college, he went to the corporate world and left it to do his thing, which is the media. Successful enough in global marketing, his dedication has paid off.
Business Service: Website, SEO, social media, marketing, etc. bringing it into one agency.
Secret Sauce: Take care of yourself. Have a good rest. You can not do everything on your own. Buy the freedom, enjoy the freedom.
CEO Hack:

Taking time to talk and listen to people. Where you can get more info that can help you and your company as well.

CEO Nugget:

Patience. Having the ability of patience to come to fruition on your goals.

CEO Defined:

Being responsible to yourself, to your company, and your community.
Facebook: sanjug
Instagram: gnlmedia
---
Check out one of our favorite CEO Hack's Audible. Get your free audiobook and check out more of our favorite CEO Hacks HERE