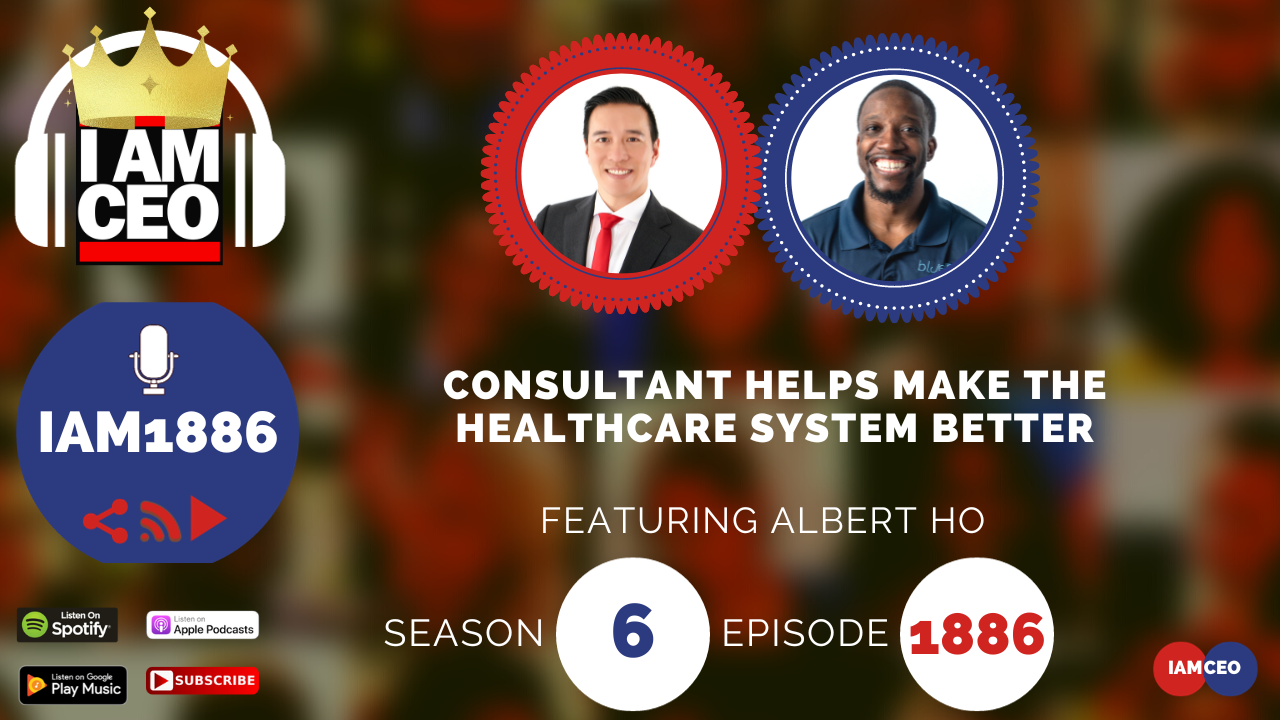 Why it was selected for "CBNation Architects":
In this episode, the featured guests are a married couple, Sandy Yong and Albert Ho, from Toronto. Both are authors and keynote speakers who support each other in achieving their goals.
In the episode:
Sandy Yong, the award-winning author of "The Money Master: Inside Secrets On How To Make Your Money Grow and Stay Safe", discusses her zeal for helping female millennials enhance their wealth through wise investment decisions.
Albert Ho, often catering to the needs of healthcare sales professionals, shares his expertise in assisting these professionals to make $1 million in sales within one year.
The couple thoughtfully shares some valuable insights into their journey and operations:
CEO Hack: Both utilize Google tools for collaboration and pre-scheduling activities, indicating their active use of digital tools in enhancing productivity.
CEO Nugget: They emphasize being mindful about spending time with people, suggesting their focus on building meaningful relationships.
CEO Defined: The couple views the role of a CEO as inspiring the next generation, thus highlighting their commitment to uplifting others.
Check out our CEO Hack Buzz Newsletter–our premium newsletter with hacks and nuggets to level up your organization. Sign up 
HERE
. 

I AM CEO Handbook Volume 3
 is HERE and it's FREE. Get your copy here: 
http://cbnation.co/iamceo3
. Get the 100+ things that you can learn from 1600 business podcasts we recorded. Hear Gresh's story, learn the 16 business pillars from the podcast, find out about CBNation Architects and why you might be one and so much more. Did we mention it was FREE? Download it today!
Transcription:
The full transcription is only available to CBNation Library Members. Sign up today!
Albert Ho Teaser 00:00
If I had to share one nugget to a fellow CEO or entrepreneur, it would actually be in terms of how you manage your time. I consider time to be one of the most valuable resources, right? It's something that constantly kind of flows. You can't stop time and you can't buy more of it.
So I've really become more mindful of, you know, how you spend time with people.
Intro 00:22
Are you ready to hear business stories and learn effective ways to build relationships, generate sales, and level up your business from awesome CEOs, entrepreneurs, and founders without listening to a long, long, long interview?
If so, you've come to the right place, Gresh values your time and is ready to share with you the valuable info you're in search of.
This is the IAMCEO podcast.
Gresham Harkless 00:49
Hello, hello, hello. This is Gresh from the IAMCEO podcast, and I appreciate you listening to this episode. If you've been listening this year, you know that we hit 1600 episodes at the beginning of this year. We're doing something a little bit different where we're repurposing our favorite episodes around certain categories, topics, or as I like to call them, the business pillars that we think are going to be extremely impactful for CEOs, entrepreneurs, business owners, and what I like to call the CB nation architects who are looking to level up their organizations.
This month we are focusing on operations. The systems will set you free. So think about systems, think about flow, sustainability, potentially working out in your morning routine, waking up early e-commerce, and different business models. Think of the operations in the models that basically set up the foundation to allow the creativity within organizations, but also to make sure the trains are running on time and things are going as they should.
Now, this is extremely important because we often turn to the sexy parts of business and forget about the operations and how important that is. I really want to focus this month on this specific topic so sit back and enjoy this special episode at the IAMCEO podcast.
Hello. Hello. Hello. This is Gresh from the IAMCEO podcast. I have a very special guest on the show today. I have Albert Ho of Healthcare Heroes. Albert, it's awesome to have you on the show.
Albert Ho 02:09
All right. Thanks Gresham, looking forward to a great conversation.
Gresham Harkless 02:12
Definitely looking forward to having a great conversation with you as well and hear about all the awesome things that you're doing. Before we jump in, I want to read a little bit more about Albert and his wife, Sandy. So you can hear a little bit more about what they do.
Sandy and Albert are a married couple from Toronto who are both authors and keynote speakers. In this podcast, couples can learn how to support each other to help them achieve their dreams and goals. Sandy's award-winning newly published book is called The Money Master: Inside Secrets on How to Make Your Money Grow and Stay Safe, which focuses on helping female millennials create wealth through investing. Albert helps healthcare professionals generate one million in sales within one year.
Albert, are you ready to speak to the IAMCEO community?
Albert Ho 02:52
I am definitely ready.