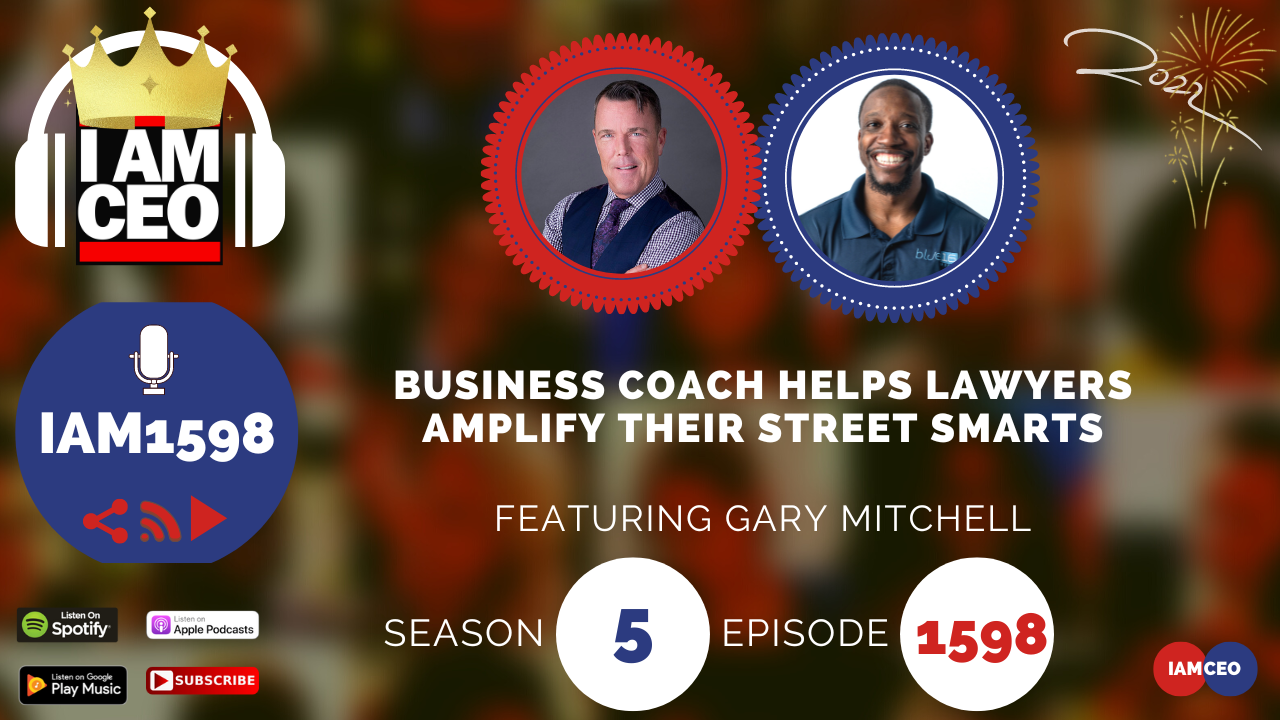 Gary Mitchell, CEO of OnTrac(R) Coach has a very entrepreneurial approach to coaching lawyers helping them develop those skills that are critical to The Business of Law; creativity, communication, imagination, and innovation. Gary knows that lawyers are smart, and when they are given effective guidance and support and pointed in the right direction, they learn these new skills and habits very quickly.
Thrice published, his latest book, 'Growing a Law Practice During Covid-19, was published in June of 2021. Gary's latest innovation is the Law Practice Builder App, guiding lawyers through the same process he uses in his coaching engagements.
CEO Story: Gary's journey started in politics where he was the campaign manager for a Lawyer candidate and he was coaching him with soft skills, networking, media relations, and interaction with people. And it was an amazing transformation, it was an Aha moment for Gary. While the Lawyer's best friend saw what happened, suggested to Gary, to look at the Legal industry. Saying that lawyers really need soft skills, marketing, business development, and business management skills. Gary looked at it and did the research for 9 months and never stopped since, and that was 17 years ago.
Business Service: Business Coach for the legal industry. Law practice builder application.
Secret Sauce: Taking more of a psychological approach understanding the lawyer's mind being heavy on the left brain functions, analytical skeptical which really lawyers need. Building street smarts and business smarts.
CEO Hack: Book mention: Good to Great by Jim Collins – talks about the difference between a good corporation/ organization and a great one.
CEO Nugget: Having great people around you. You are the captain of the ship. Master your strengths, master what you are great at, what you are passionate about. And then build an extraordinary team around you.
CEO Defined: Being able to inspire, motivate and have that vision. Inspire ideas. Inspire failure, because, from failure we learn, it will open the floodgates of creativity and innovation.
LinkedIn: garyemitchell
Instagram: ontrac_coach
Twitter: ontraccoach
Youtube: https://www.youtube.com/channel/UCpRVj9GTQa7XUnOV6oUmTXQ
Facebook: ontraccoach
---
Check out one of our favorite CEO Hack's Audible. Get your free audiobook and check out more of our favorite CEO Hacks HERE