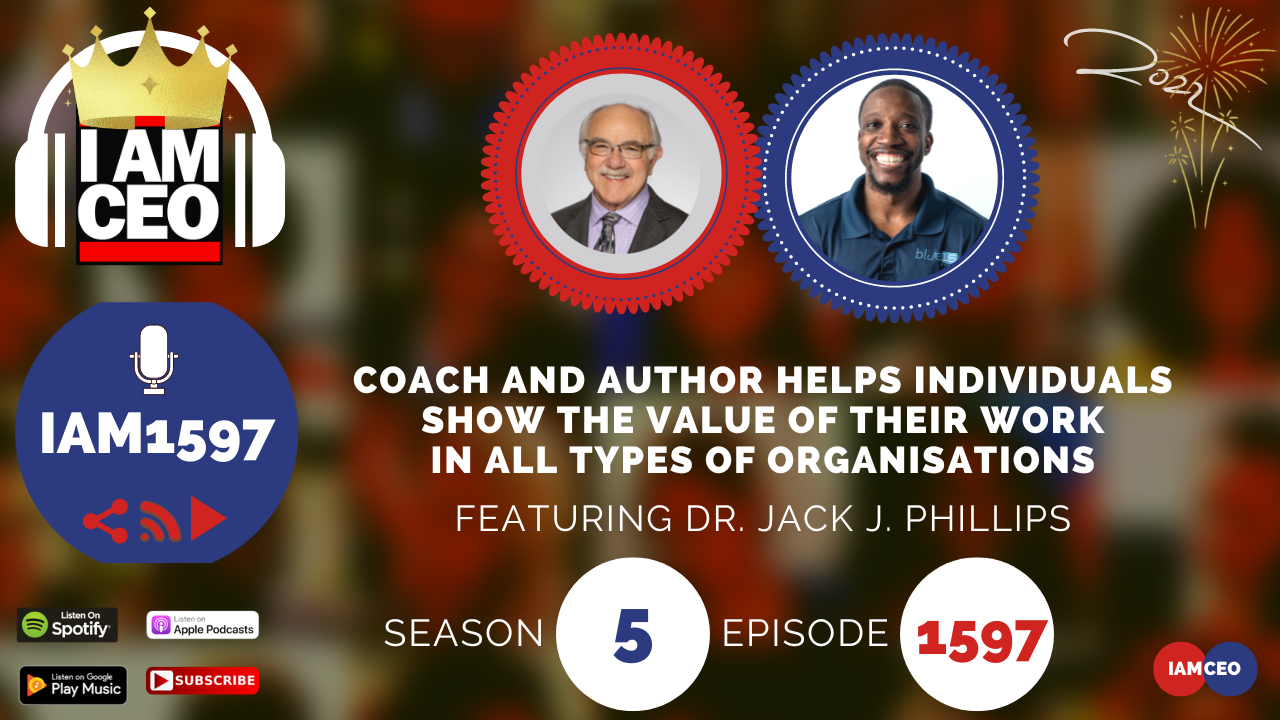 Jack J. Phillips, Ph.D., is the author of Show the Value of What You Do and an award-winning thought leader in the field of talent development. As a teacher, consultant, and coach, he helps individuals show the value of their work in all types of organizations. Dr. Phillips has taught his proprietary methodology to over 50,000 professionals and managers in over 70 countries. He is a global keynote speaker and has written over 100 hundred books, all focused on the importance of showing the value of the work. He has been recognized for his thought leadership by the Association for Talent Development, Thinkers50 Top Coaches, the International Society for Performance Improvement, the Society for Human Resource Management, and Meeting Professionals International. Dr. Phillips has served as an engineer, trainer, learning manager, HR executive, general manager, president, and college professor. He serves as chair of ROI Institute, a globally recognized consulting firm.
CEO Story: Early in Dr. Jack's career, he had a request to compute the ROI of his program for Lockheed Martin, asked the Chief Engineer. Working so hard for that value, while doing his Master's degree at that time in Statistics. And Dr. Jack was able to show the ROI value that the Chief Engineer could understand. And that continued for the funding of the program, got his respect, support, and commitment going forward. Took the process, refining it, making it better. Bringing it to the public, with the book. 40 years ago. And then kept working in the global market, it is now in 70 countries, and 38 languages. Built their business around that book, its called ROI Institute.
Business Service: Help people see the value by teaching, do it for them or sometimes do it together. Working globally. 6-Step Process: Impact measure that you want at the end | Right Solution | Clear Impact | ROI Positive | Collect & Analyze Data | Leverage the Results
Secret Sauce: Understand each of the constituents and translate it so that people can execute and understand what they are doing with each of the projects. The most used evaluation system in the world.
CEO Hack: Mention: Stephen Covey's The Franklin Covey Planning System – a planning process that keeps you focused, on track and automated.
CEO Nugget: Getting to think about people's ROI, by thinking about ROI of any project means you think of success on 5 levels. People's reaction | Learn | What are they going to do | What Impact |

 

Is it worth it.

CEO Defined: Commitment to serve in 3 groups. Employees – make sure to have a good team. Customers – providing a satisfaction guarantee. Shareholders – make them happy. Live the brand, and make it come to life in the way you manage and deliver your service.
Website: http://roiinstitute.net/
Book on Amazon: Show-Value-What-You-Measuring
Linkedin: jack-phillips-phd , roiinstituteinc
ROI Institute: ROI Institute
---
Check out one of our favorite CEO Hack's Audible. Get your free audiobook and check out more of our favorite CEO Hacks HERE