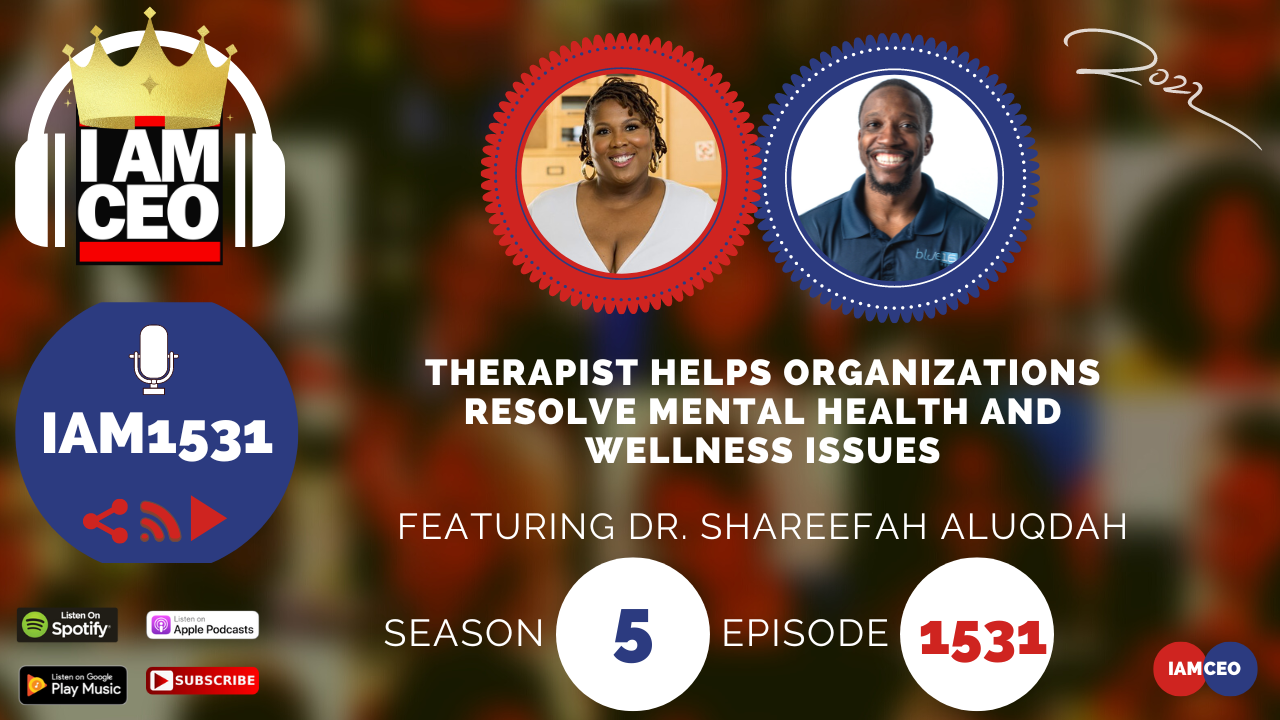 Dr. Shareefah is a licensed psychologist and the CEO of Your Neighborhood Clinic, a not-for-profit community mental health agency. She also is an Associate Professor at Thee Howard University. She enjoys uplifting her community and being a wife to her loving husband and mom of 4 sons!
CEO Story: Dr. Shareefah really wanted to become a psychologist and so she did. And when she was in grad school, she streamlined into mental health aspects. She opened her clinic serving direct mental health services to mental health consumers and consultation.
Business Service: Mental health services, training, and consultation on health and wellness.
Secret Sauce: Getting to know the clients personally, spending some time developing a plan and initiative according to what the client wants. Personalized treatment.
CEO Hack: Organise your morning. Clear mind, meditation, think of light refreshing thoughts.
CEO Nugget: You don't have to do it all, but you should know how to do it all.
CEO Defined: Chief innovation officer. Immersed in the knowledge of the field. Allow yourself to be creative.
Website: www.yourneighborhoodclinic.org
LinkedIn: yourneighborhoodpsychologist
Instagram: yourneighborhoodpsychologist
Facebook: YourNeighborhoodPsychologist
---
Check out one of our favorite CEO Hack's Audible. Get your free audiobook and check out more of our favorite CEO Hacks HERE