Foods
I AM CEO PODCAST
IAM1451 – Food Blogger Cook with Authentic Dishes from Around the Globe
Podcast Interview with Alexandria Drzazgowski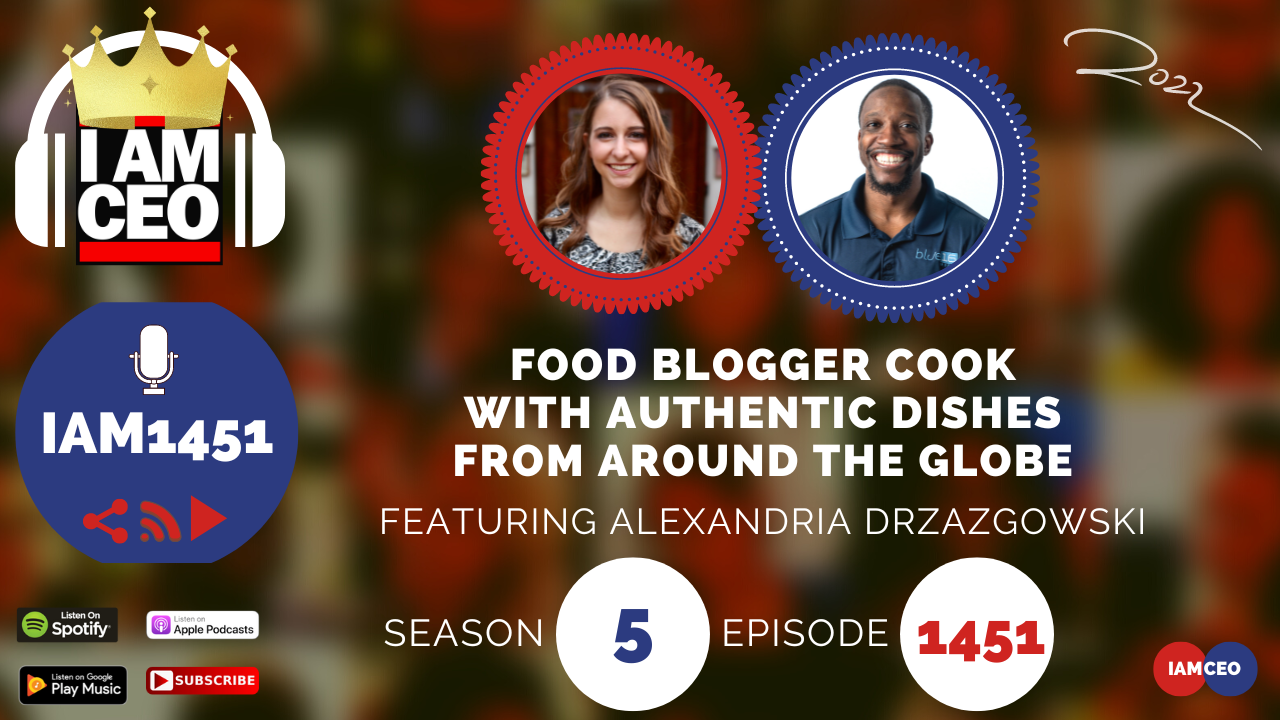 Alexandria Drzazgowski is the owner and CEO behind The Foreign Fork, a food blog where she is cooking a meal from every country in the world. Alexandria began her blog after 6 months of traveling Europe and eating delicious food in 15 countries! Upon her return from her travels, she got to work building her blog on nights and weekends while working a full-time job. These days, The Foreign Fork is Alexandria's full-time career! She received the Saveur Blog Award for Most Groundbreaking Voice in 2019 and has been featured in Buzzfeed, Bustle, Saveur, Elite Daily, Edible Arrangements, and more.
CEO Story: Alexandria got a degree in professional writing in 2018. Studied abroad in Rome and then made a lot of traveling to 15 countries in Europe and thought of food as a great way to learn and have an introduction to the culture, history, and geography in each country she visited. When Alexandria got home, she started a food blog, cooking food for every country in the world and shouting it out on her blog and social media.
Business Service: People can get recipes on her website. Work with other food brands and choose their products and food photography. Making recipes for brands or other bloggers.
Secret Sauce: Food blog is a food project. It comes with background, history, and appreciation of every authentic recipe she makes from different cultures.
CEO Hack: Book mention – Profit first ( method of accounting). Making your business profitable, having a good and easy accounting.
CEO Nugget: For food bloggers and content-based businesses, focus on search engine optimization. Learn to say thank you to yourself and appreciate what you have done in the past.
CEO Defined: Freedom having the time to enjoy time with your family. Having grit and having to work really hard.
Instagram: theforeignfork
TikTok: theforeignfork
Facebook: theforeignfork
YouTube: https://www.youtube.com/channel/UCMmCgcQSRJay8ftINQeh33g
---
Check out one of our favorite CEO Hack's Audible. Get your free audiobook and check out more of our favorite CEO Hacks HERE