I AM CEO PODCAST
IAM1413 – CEO Combines Real State and Digital Technology for the Investors
Podcast Interview with Jake Marmulstein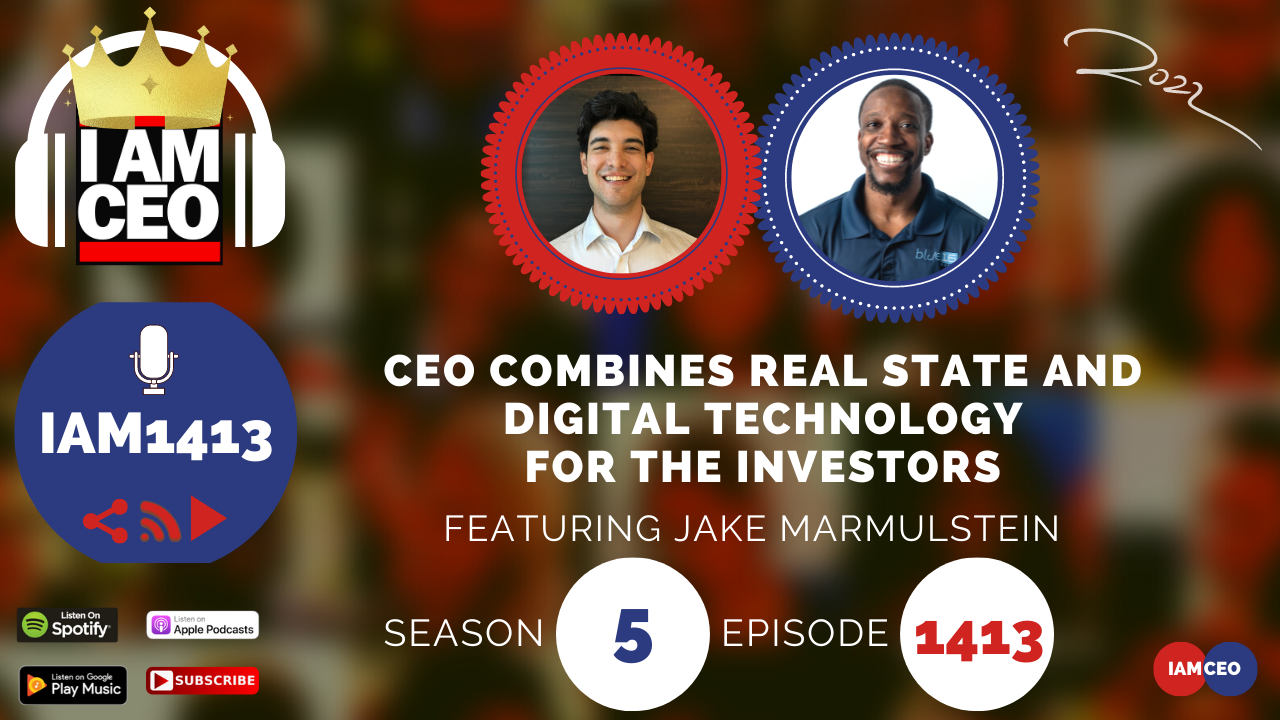 Before founding Groundbreaker, Jake held a number of roles involving real estate and technology, supporting the growth of early-stage digital technology ventures. In 2011, he started his real estate career while underwriting distressed hotel investments for Watermark Capital Partners, a private REIT based out of Chicago. He graduated from The Hotel School at Cornell University with a concentration in Real Estate Finance. At Groundbreaker, Jake owns the Company's strategic vision and investor relations. Before moving to Chicago, Jake lived abroad in Europe, Brazil, and Puerto Rico where he became fluent in Spanish and Portuguese.
CEO Story: Jake had a fantastic corporate job in New York but really wanted to start in real state investing, so he joined a group of 3 entrepreneurs who were doing a real state crowdfunding. Started doing sales, then transitioned to getting more responsibilities until he became the CEO.
Business Service: Simple way of raising money for the real state investor.
Secret Sauce: Taking all the back-end work off of the investor's shoulder. Make the process compliant, secure, professional, and easy.
CEO Hack: Taking care of your mental health and wellness is so important. Make you more optimistic and have a positive outlook on life.
CEO Nugget: Building a network around you internally and externally. Make use of the people inside your company who are extremely valuable and useful to get clarity on decisions. Practice humility and vulnerability.
CEO Defined: Visionary and leader of the company. Support your team and your customers.
LinkedIn: groundbreakerco
Twitter: groundbreakerco
Facebook: groundbreakerco
Instagram:groundbreakerhq
---
Check out one of our favorite CEO Hack's Audible. Get your free audiobook and check out more of our favorite CEO Hacks HERE