I AM CEO PODCAST
IAM1414 – Coach Helps Business Leaders to Network like a Fox
Podcast Interview with Nancy Fox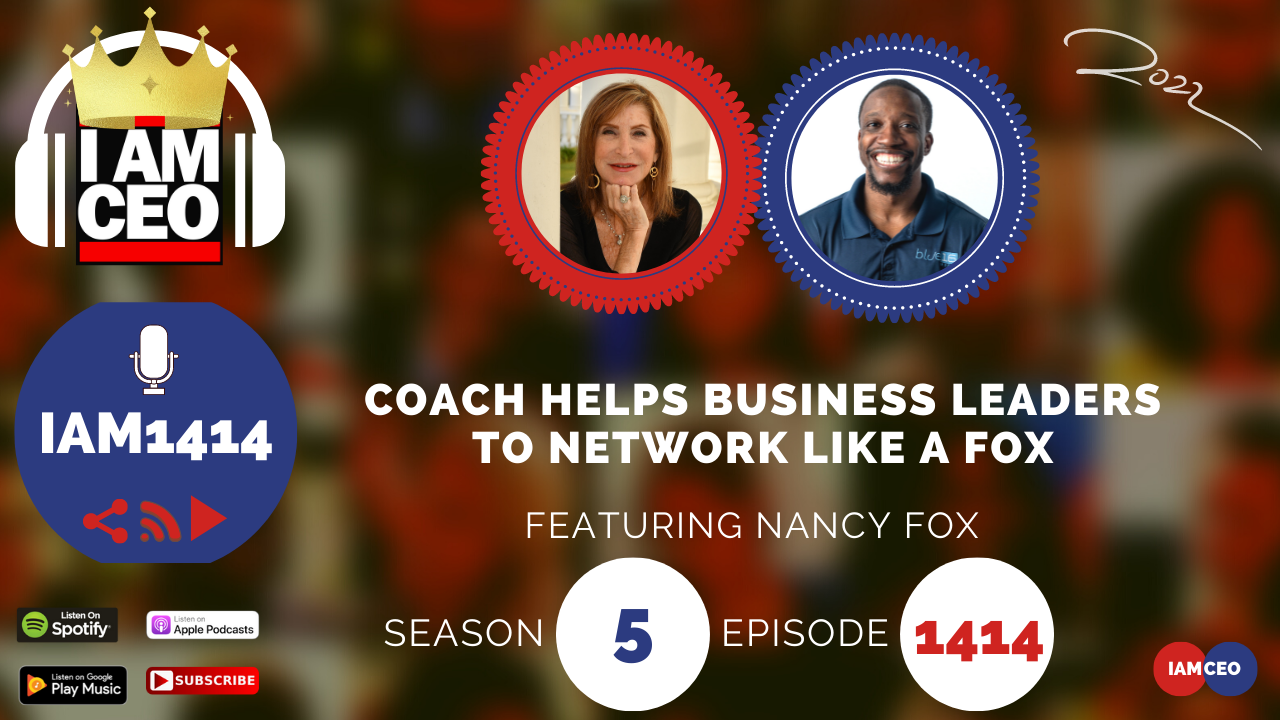 Nancy Fox is the founder of The Business Fox, a career and business acceleration coaching & training company, and the founder of Leap Forward Women's Initiatives, empowering high-caliber professional and executive women in the new world of work. She is a former senior executive who has coached and trained Fortune 500 companies and leaders across the country, is a national keynote speaker on networking and peak performance, and the author of the acclaimed book on business networking, Network Like A Fox: A Targeted Approach To Building Successful Business Relationships In-Person & Online.
CEO Story: "The only thing it takes to be a great coach is to be a great coach." the answer of the training coach when Nancy asked if she can do it to be a coach. If you want to be something, be something. This is what Nancy did and the rest is history. Coming from a strong background in the executive position.
Business Service: Corporate training in management, leadership, sales, and communication skills. Coaching leaders. Business development coaching.
Secret Sauce: A natural dot connector. The right people to introduce to.
CEO Hack: Workout discipline. Taking out the distraction like being addicted to an iPad or any gadget which is mentally draining as well.
CEO Nugget: 3 words that made a difference in Nancy's life – How, not, if. How (you work on a solution), if ( you train your mind to doubt).
CEO Defined: Freedom and accountability. Accountability to other people – walking the talk, setting the example.
leapforwardwomen.com, networklikeafox.com
---
Check out one of our favorite CEO Hack's Audible. Get your free audiobook and check out more of our favorite CEO Hacks HERE