I AM CEO PODCAST
IAM1415 – Founder Helps Insurance Agents get the Right Lead for the Market
Podcast Interview with Tim Connon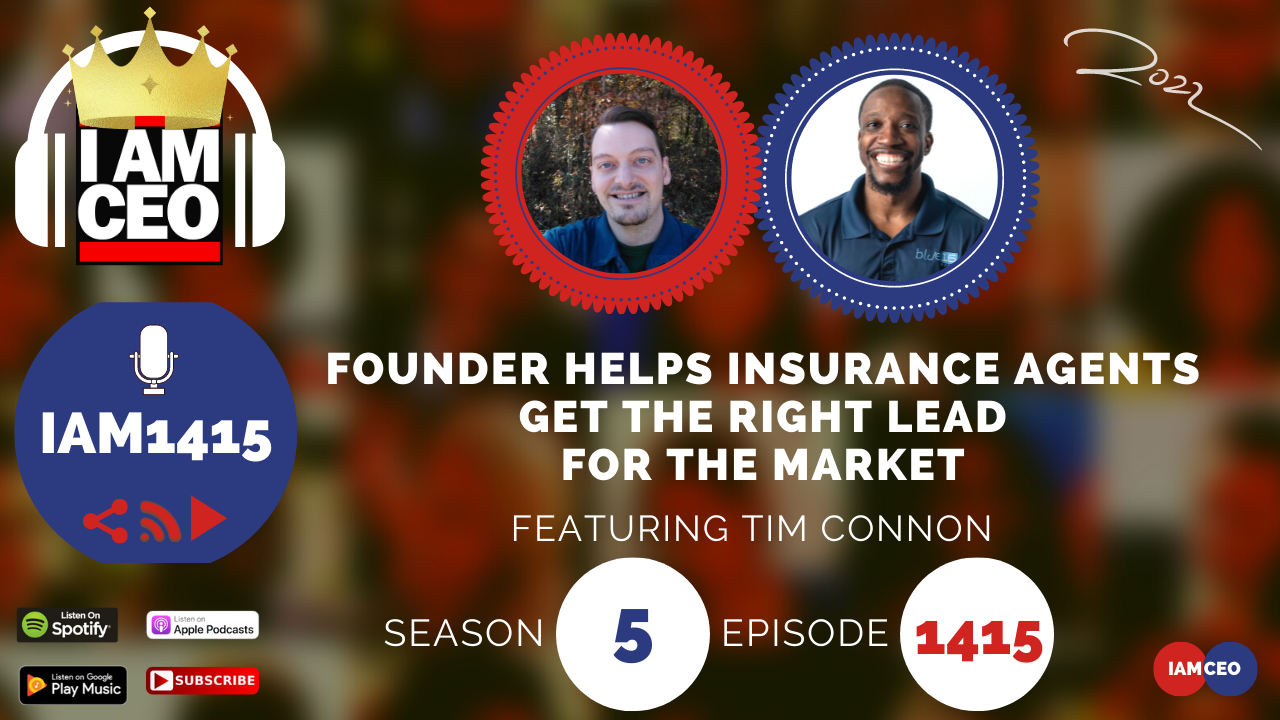 Tim Connon is the Founder & CEO of ParamountQuote. He grew up in Florida working with his father from a young age selling security systems. Tim quickly realized the ideas behind sales and marketing, he then grew up and got licensed to sell life insurance. After this, he started his company and began providing life insurance to seniors for final expenses.
CEO Story: Tim was tired of working for somebody else. Figured out how to do it right, when he was not given any leads. He took the challenge and go the next level and build his own brand helping other agents create more leads in the life insurance industry.
Business Service: Telemarketing reaching to seniors by offering insurance services. SEO Website Optimization.
Secret Sauce: Keeping things very simple 20-minute process thru telemarketing.
CEO Hack: Investing in the system – proper call structure.
CEO Nugget: Find the right system, look for someone who did it and invest in those and duplicate it.
CEO Defined: Being the leader, and captain of the ship. The decision-maker provides everything that is needed for the employees.
LinkedIn: tim-connon
---
Check out one of our favorite CEO Hack's Audible. Get your free audiobook and check out more of our favorite CEO Hacks HERE