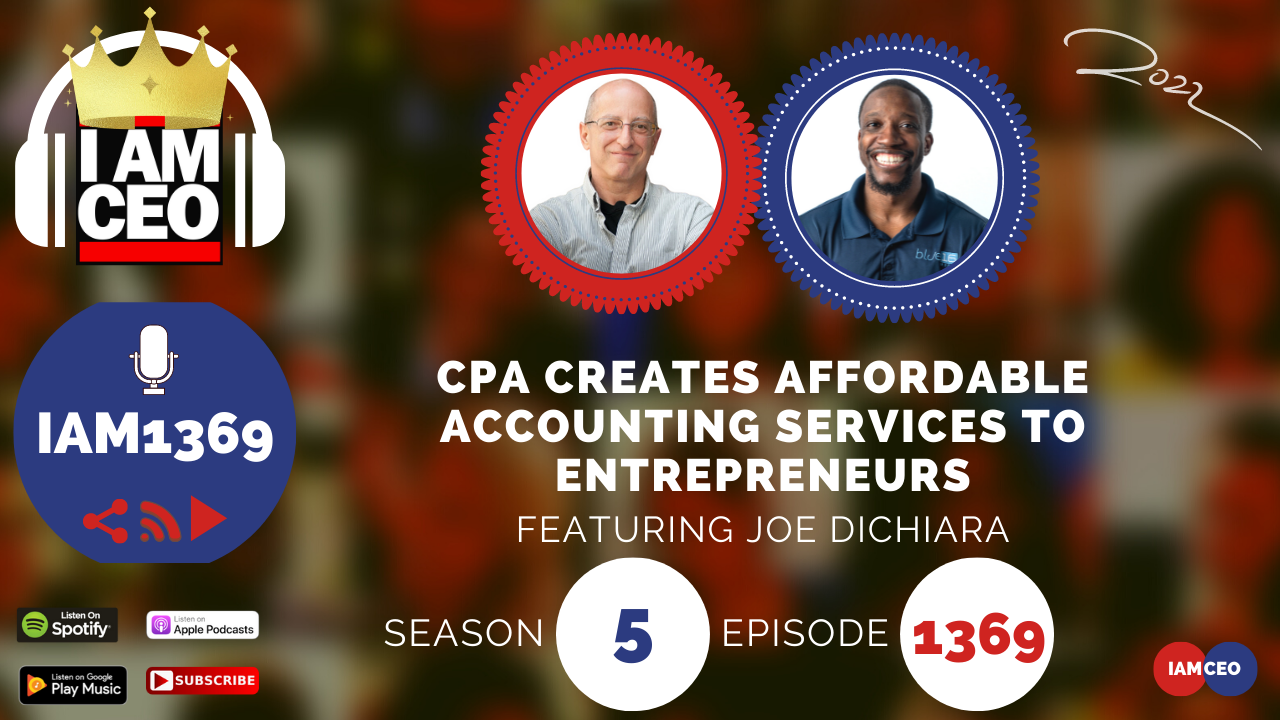 Joe DiChiara is an entrepreneur with a CPA license. He has worked with thousands of business owners over a 35-year career. Eager to help people succeed, it troubled him that most new businesses fail, and was determined to find out why. Success starts with Mindset and Intention, subjects they don't teach in CPA school. Joe learned that this was the true culprit in business failure on top of an overly complex tax and compliance system making it nearly impossible to start a business and stay in business. His primary purpose has become teaching entrepreneurs the fundamental principles of success combined with the practical knowledge acquired as a CPA.
New business owners start out with the odds stacked against them and the solution is education and guidance. Joe provides affordable business training and guidance through www.bedrockuniversity.com. and a full range of accounting services at a fraction of what most CPA firms charge through www.bedrockbusinessbuilders.com. You can book a free chat with Joe by visiting www.timewithjoe.com
CEO Story: Started his entrepreneurial journey when he was ten years old, Joe had a casino in their driveway. Took the CPA even if does not conform to his will. Later he found out and learned the value of it, and turned it around to help other people with accounting, taxes, etc.
Business Service: Monthly Free workshops with different topics relating to accounting. Books system, compliance guidance, etc.
Secret Sauce: Business is complicated, Joe's superpower is making it simple for people. Low-cost high-quality system.
CEO Hack:

 

Having a simple routine and you follow it every day. Prepare yourself for the day.
CEO Nugget: Keep it simple. Trust yourself, trust your instincts.
CEO Defined: Take on responsibility. A manager of a sports team. Motivate and inspire them. Have relationships with your team members and teach them to have a relationship with your clients.
Website: bedrockbusinessbuilders.com
Mastermind with Joe DiChiara: www.mastermindwithjoe.com
Media Page: www.joedichiaracpa.com
Facebook Group: bedrockbusinessbuilders
Facebook Profile: joeydcpa
YouTube: BEDROCKBUSINESSBUILDERS
LinkedIn: bedrock-business-builders?trk=public_profile_topcard-current-company
Alignable: www.alignable.com/bethpage-ny/bedrock-business-builders-corp
BeeKonnected:joedichiara.beekonnected.com
Instagram: www.instagram.com/bedrockbusinessbuilders/
Twitter: twitter.com/bedrockbizbuild
---
Check out one of our favorite CEO Hack's Audible. Get your free audiobook and check out more of our favorite CEO Hacks HERE[/vc_column_text][/vc_column][/vc_row]