I AM CEO PODCAST
IAM1336 – CEO Runs an Email Marketing Agency that Drives Results
Podcast Interview with Danavir Sarria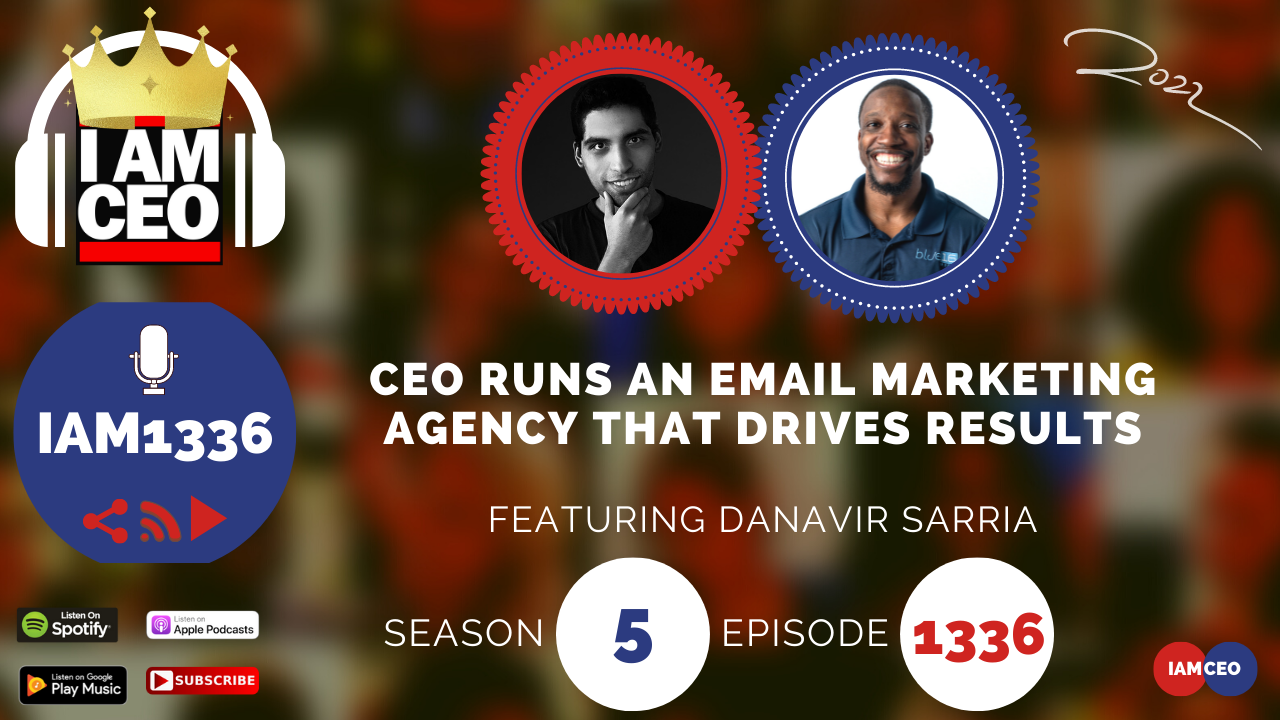 Danavir Sarria is a 12-year digital marketing veteran and entrepreneur. He started out as a 16 year old writing emails for internet marketers. Today, he runs an e-commerce email marketing agency that consistently drives results for 6, 7, and 8 figure e-commerce brands.
CEO Story: Started when he was 16, into fitness. Met a fitness guru who gave him the advice to help someone for free to get started. Danavir was able to offer his service to a street magician who has a growing number of youtube viewers.
Business Service: Email marketing for e-commerce brands.
Secret Sauce: Having the results, process of getting the results. Client services, customer service at a higher level.
CEO Hack: Habit. Whatever is most important to you, do it at the very first of the day.
CEO Nugget: It's more of skill, on what you are good at. Look at your strength and build that. Focus on what you're good at.
CEO Defined: The person who architects the business plan, motivator, someone who focuses on people rather than the specifics of a business.
Twitter: supplydropmedia , danavirsarria
---
Check out one of our favorite CEO Hack's Audible. Get your free audiobook and check out more of our favorite CEO Hacks HERE