I AM CEO PODCAST
IAM1335 – Designer Helps Businesses Create Personal Brands Online
Podcast Interview with Sara Abate Rez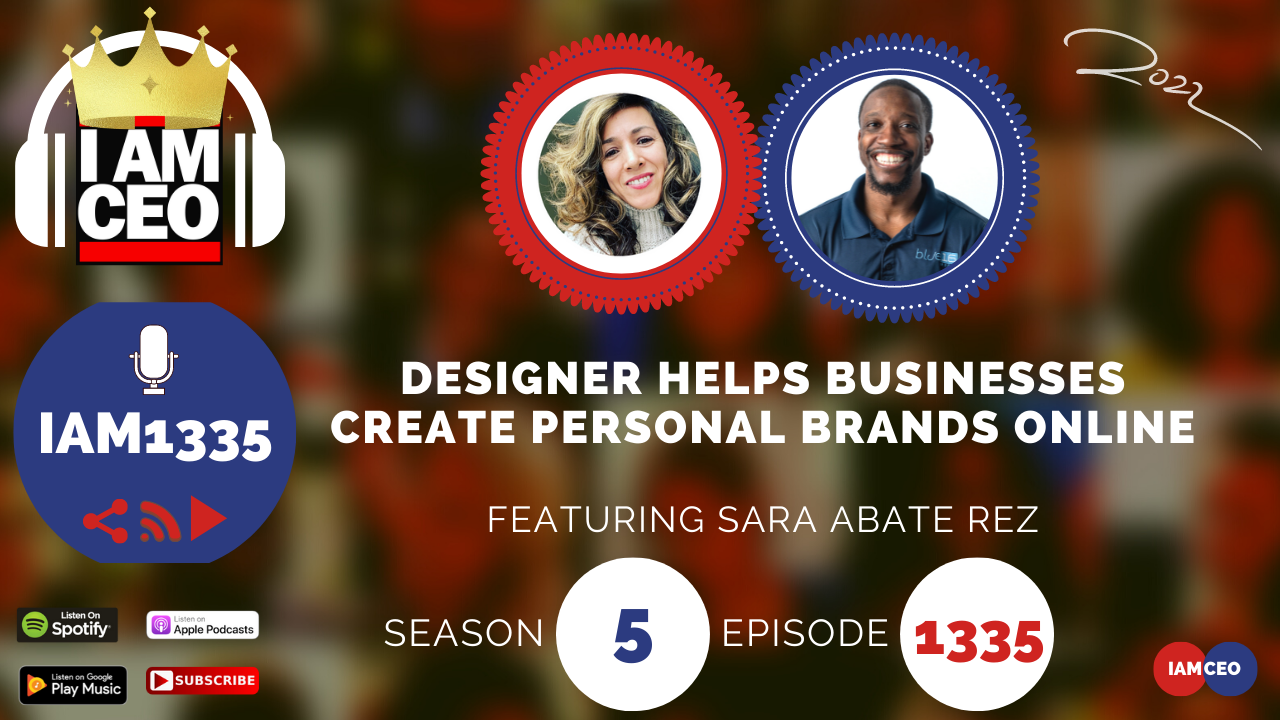 Sara Abate Rez is the Branding and Communications Director at Ambience Design Group and the Founder of My Personal Brand and the Work/Life Balance project. Sara is passionate about design, communication, laughter, and people. Her Bachelor of Design degree and 15 years working as a brand strategist and designer for various brands have led her to where she is today. She currently runs an interior design blog and creates DIY design solutions through AmbienceExpress.com. She writes for her personal blog on branding and work/life balance and works with entrepreneurs who wish to build their personal brands online so they can create a business and life they love.
CEO Story: Sara has always been a very creative person in arts, design, and writing. That led her to get a bachelor's design degree which involves digital graphics online. Worked in an agency for a couple of years. Seeking a good work/life balance atmosphere, Sara then joined her mom's creative design company and later on build her own personal branding agency.
Business Service: Custom home, new business – creating the digital space. Personal brand and graphics.
Secret Sauce: It is the personalization injecting more of the individual into the space following the right colors.
CEO Hack: Work/Life Balance. To really look into your whole life and work combine them together and as a person with limitations. Take time to recharge/rest.
CEO Nugget: Continue building your brand by slowly sharing and contributing online.
CEO Defined: Represents yourself, your brand, ability to make decisions. Ability to make a difference in someone's life.
Website: mypersonalbrandlife.com
Instagram: www.instagram.com/mypersonalbranding
LinkedIn: sara-abate-rezvanifar
YouTube: Sara Abate Rez
---
Check out one of our favorite CEO Hack's Audible. Get your free audiobook and check out more of our favorite CEO Hacks HERE