I AM CEO PODCAST
IAM1334 – CEO Develops Short-Term Rental Properties
Podcast Interview with Alex Jarbo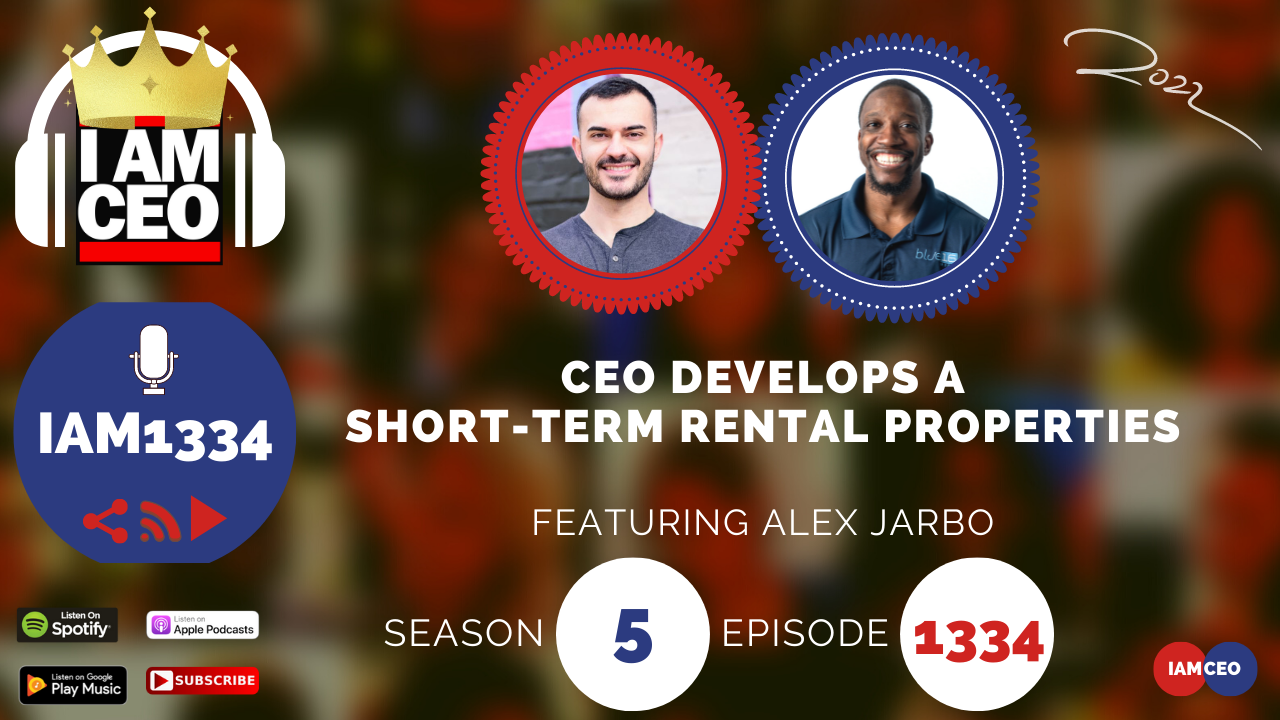 Alex Jarbo is a short-term rental developer and manager. He was born and raised in Detroit Michigan. He served in the Marine Corps for 4 ½ years where he was stationed in Washington DC a part of the Marine Corps Honor Guard. He left the Marine Corps at 22 years old to pursue his career as a real estate professional. He is the founder and CEO of Sargon Investments and he has a goal of developing 650 cabins in the next 3 years. Alex holds an MBA with a concentration in Real Estate Development and is currently finishing a Doctorate in Business with a concentration in Leadership. He is the host of the YouTube Channel Alex Builds where he teaches the ins and out of short-term development and management.
CEO Story: After serving in the Marine Corp. Alex entered the real state, niching in rentals. Got his license. Started with buying and selling properties and end up buying one. Ventured into building his own investment property and it just keeps on growing.
Business Service: Rentals, investments, and real state development. Content creation through youtube.
Secret Sauce: The ability to see the opportunity and bring it to fruition. Developing unique properties.
CEO Hack: Time blocking. Choosing to focus on one thing.
CEO Nugget: Taking responsibility when something bad happens. Accomplishments should be credited to the team.
CEO Defined: Leadership and responsibility. Setting the vision and taking constructive criticism from your team.
Website: sargoninvestments.com
YouTube: AlexBuilds1
Linkedin: alex-jarbo
---
Check out one of our favorite CEO Hack's Audible. Get your free audiobook and check out more of our favorite CEO Hacks HERE