I AM CEO PODCAST
IAM1285 – CEO Magnifies a Brand from the Root
Podcast Interview with Rachael Seda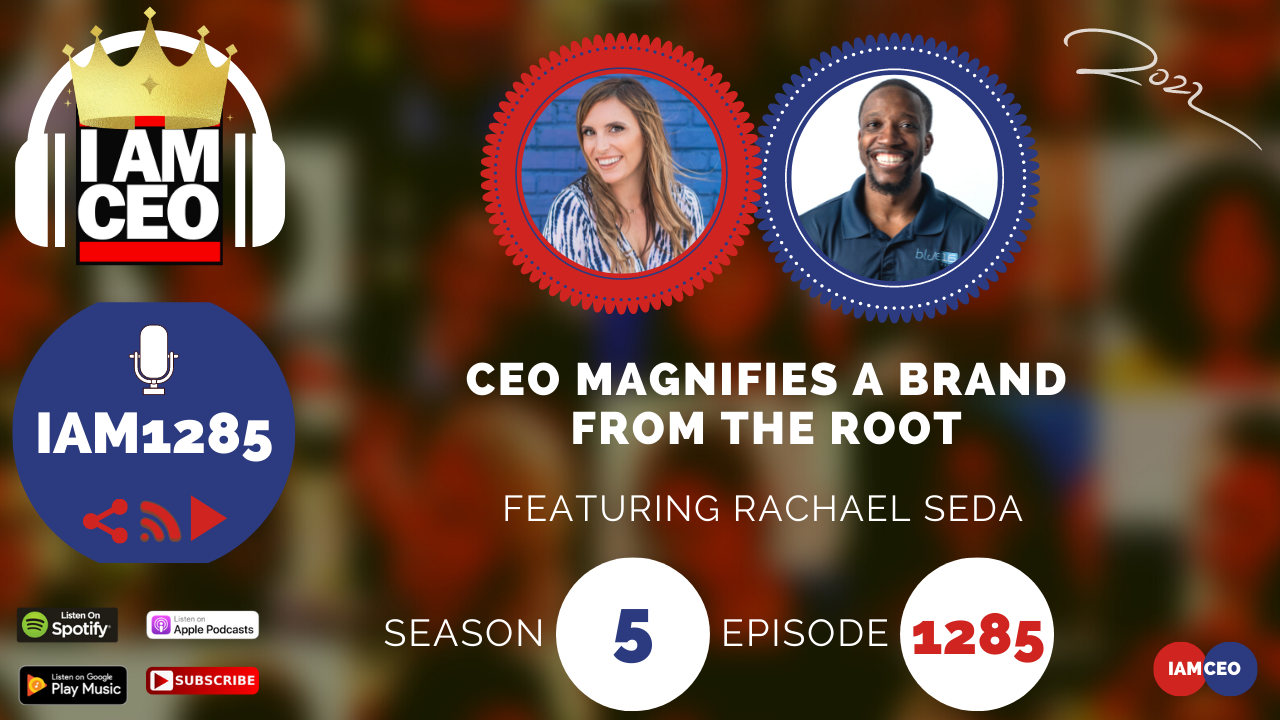 Rachael Seda is CEO and Co-Founder of Mix+Shine Marketing, a Virginia Beach-based agency focused on bringing national exposure to health, nutrition, food, and beverage clients.
Once named to TopRank's list of Women Who Rock Social Media, Rachael's first passion is social media. Early in her career, she transformed multiple programs at associations in Washington, DC to put social media at the center of communication strategy. When she returned to Virginia Beach to work for national agency Padilla, it was only a matter of time before Rachael was running award-winning campaigns for health systems and food giants alike. (Including launching a viral lip dub video before the age of TikTok).
In 2014, Rachael and her business partner April opened Mix+Shine Marketing, growing into a full-service agency. The agency has launched several successful food and nutrition brands, planned the largest plant-based nutrition event on the East Coast, and led campaigns communicating the safety of COVID-19 vaccination.
Rachael co-hosts The Corporate Dropout podcast, where she interviews business owners on their business growth and lessons learned. She spent her pandemic year helping small business owners keep the faith in lockdown with free virtual sessions pivot – and using this unconventional "downtime" to sharpen your marketing skills.
Outside of the workday, you'll find Rachael on a run, practicing on the tennis courts – or poolside with a margarita. Rachael is Hawaii-raised, enneagram 8 and never met a stranger. Say hello at @mixandshinepr.
Instagram: mixandshinepr
Podcast: the-corporate-dropout-podcast
---
Check out one of our favorite CEO Hack's Audible. Get your free audiobook and check out more of our favorite CEO Hacks HERE