I AM CEO PODCAST
IAM1225 – CEO Created a Modern Barbershop that delivers Best Experience for Her Clients
Podcast Interview with Anna Houlette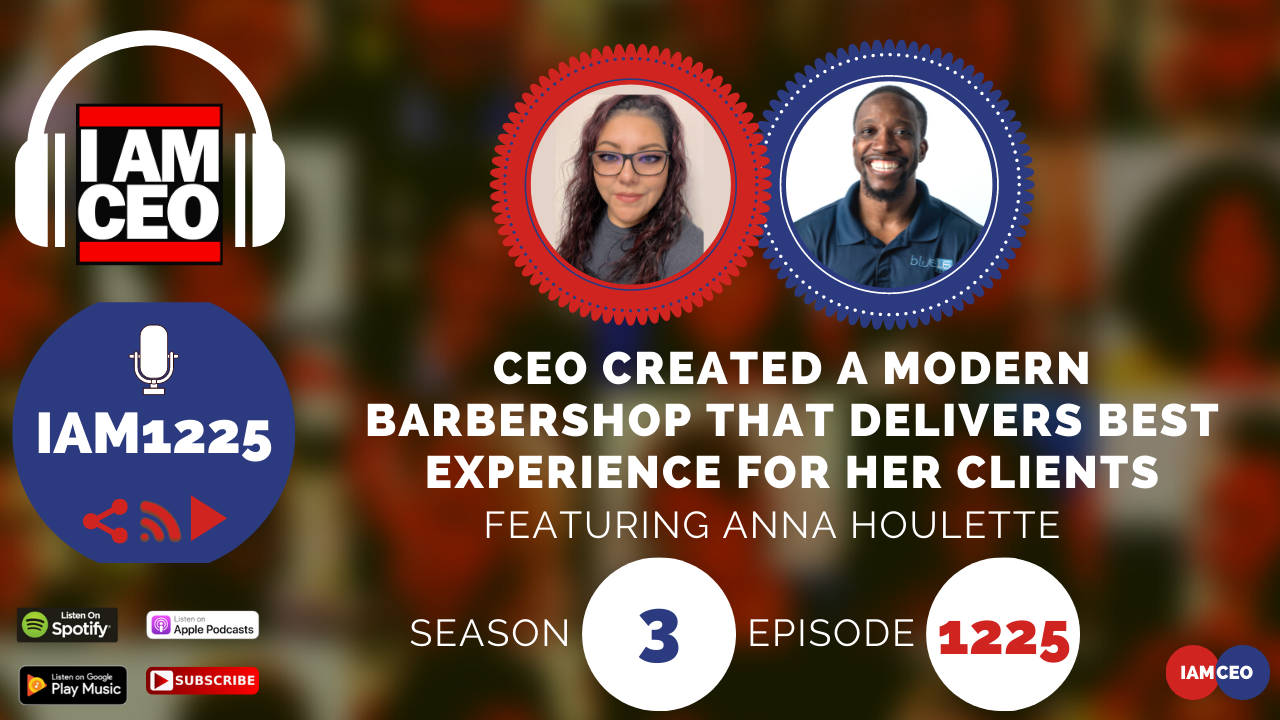 She is an immigrant from Peru, with over 35 years of experience in customer service. Initiated her career 8 years ago, when she decided to start Cosmetology school and left her full-time job, and decided to start a new career. After 5 years of mastering her dream, she decided to start her own business. With the help of her family and friend, she rebuilds the Men's grooming industry and opens 77 Barbershop, an old barbershop feeling with a modern view and focusing only on making the experience their best every time.
CEO Story: Anna's dream was to start her own business. Pursued it by studying Cosmetology blended with so much passion in customer service, 77 Barbershop was born with the mission to genuinely care for their customers.
Business Service: Grooming for men. Knowing the details for each customer's face to apply the best skill they are good at.
Secret Sauce: Take pride in what you do. Show your customers that you care.
CEO Hack: There's always room for improvement.

 

Getting honest feedback from customers.
CEO Nugget: Be patient, take your time don't rush.
CEO Defined: What you put in, is what you harvest. Tough job but very rewarding.
Facebook: 77barbershop
Instagram: sevensevenbarbershop
Twitter: SEVENSEVENBARBERSHOP
---
Check out one of our favorite CEO Hack's Audible. Get your free audiobook and check out more of our favorite CEO Hacks HERE