I AM CEO PODCAST
IAM1226 – CEO Helps Online Experts Grow Their Businesses with Funnels, Paid Ads and Email Marketing
Podcast Interview with Brice Gump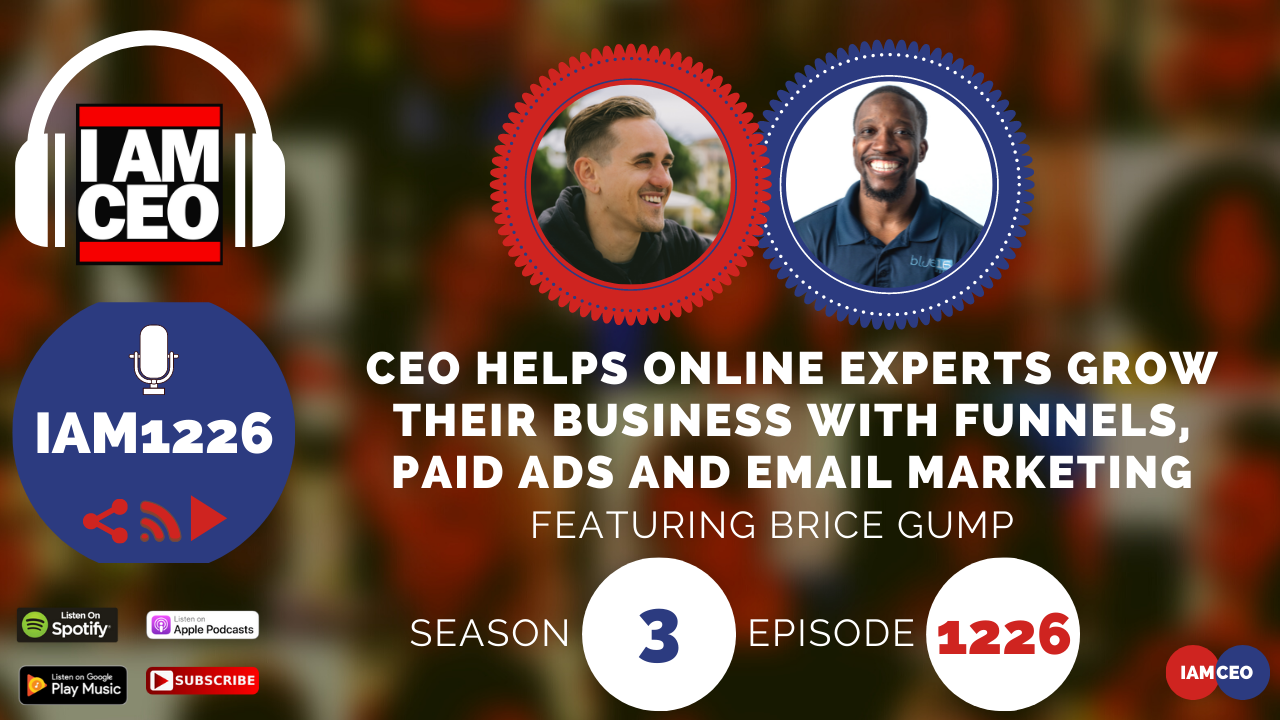 Brice is a marketer and CEO from Texas, although you can find him abroad living in Barcelona Spain these days. He's fascinated by the way messages spread, technology moves, and teams of everyday people can create life-changing businesses using a laptop and an internet connection. His company Major Impact Media helps online experts grow their business with high ticket funnels, paid ads, and backend email marketing.
CEO Story: A tech-savvy, started building websites for his clients with a challenge to drive more traffic to their websites. He dug deeper and found the solution. Then started his own agency in 2015.
Business Service: Digital marketing that focuses on a niche on high ticket funnels, paid ads, and backend email marketing. Focusing on service quality for each client, understanding and solving each of their problems.
Secret Sauce: Detail-oriented and figuring out what's that next step is, how methodologically fix it and figure out what comes after that.
CEO Hack: Recommends a quote from the book of Keith Cunningham, "before you start your day, remember to sit down and write down what are the major things you are trying to accomplish right now".
CEO Nugget: Having that checking time with the employees, on how they are doing with the projects, clients, and the company so that he knows where to help them.
CEO Defined: Someone who tries to accomplish the mission, getting the right people and the right resources that they need.
---
Check out one of our favorite CEO Hack's Audible. Get your free audiobook and check out more of our favorite CEO Hacks HERE