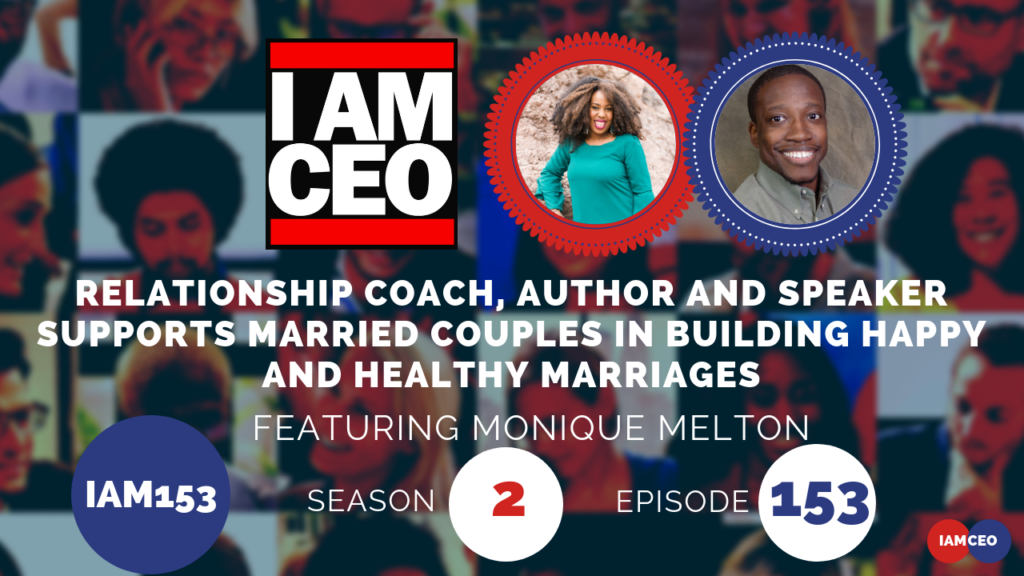 CEO Hack: Planning and sharing schedules as a family (2) Sharing notes on to-do lists through iPhone
CEO Nugget: Growth hurts; it's uncomfortable and you have to be okay with it because the end results are amazing
CEO Defined: A leader who is also willing to be led. One who is committed and bears the responsibility of giving the best to the community.  
Website: https://www.moniquemelton.com/
Book: EntrepreFriendships: Step by Step Guide to Make More Meaningful Connections, Earn Greater Business Opportunities, and Develop Real Business Relationships
Instagram: www.Instragram.com/moemotivate
Facebook: www.Facebook.com/Moemotivate
---
Check out one of our favorite CEO Hack's Audible. Get your free audiobook and check out more of our favorite CEO Hacks HERE.
Transcription
The full transcription is only available to CBNation Library Members. Sign up today!
Intro 0:02
Do you want to learn effective ways to build relationships, generate sales and grow your business from successful entrepreneurs, startups, and CEOs without listening to a long, long, long interview? If so, you've come to the right place. Gresham Harkless values your time and is ready to share with you precisely the information you're in search of. This is the I AM CEO Podcast.
Gresham Harkless 0:27
Hello, hello, hello, this is Gresh from the I AM CEO podcast and I have a very special guest on the show today. I have Monique Melton of moniquemelton.com. Monique, it's awesome to have you on the show.
Monique Melton 0:36
Thank you for having me.
Gresham Harkless 0:37
No problem. Thanks for being here. And what I wanted to do was just read a little bit more about Monique so you can hear about all the awesome things that she's doing. Monique is a relationship coach published author and international speaker the heart of her work is to support people in building happy and healthy relationships. She travels the world speaking at conferences and events on topics related to personal growth, marriage, and relationships. She has been published in magazines featured in blogs and podcasts and it has touched the lives of people all over the world. See the natural big, bold dreamer and a deeply rooted woman of faith. She is a proud Navy wife to her high school sweetheart and she has a loving mother to two little ones. Monique, are you ready to speak to the I AM CEO community?