Healthy CEO
I AM CEO PODCAST
PodCEO
IAM1591 – Podcaster, Photographer and Caregiver Runs Podcast to Support and Offer Information on Alzheimer
Special Throwback Episode - Podcast Interview with Jennifer Fink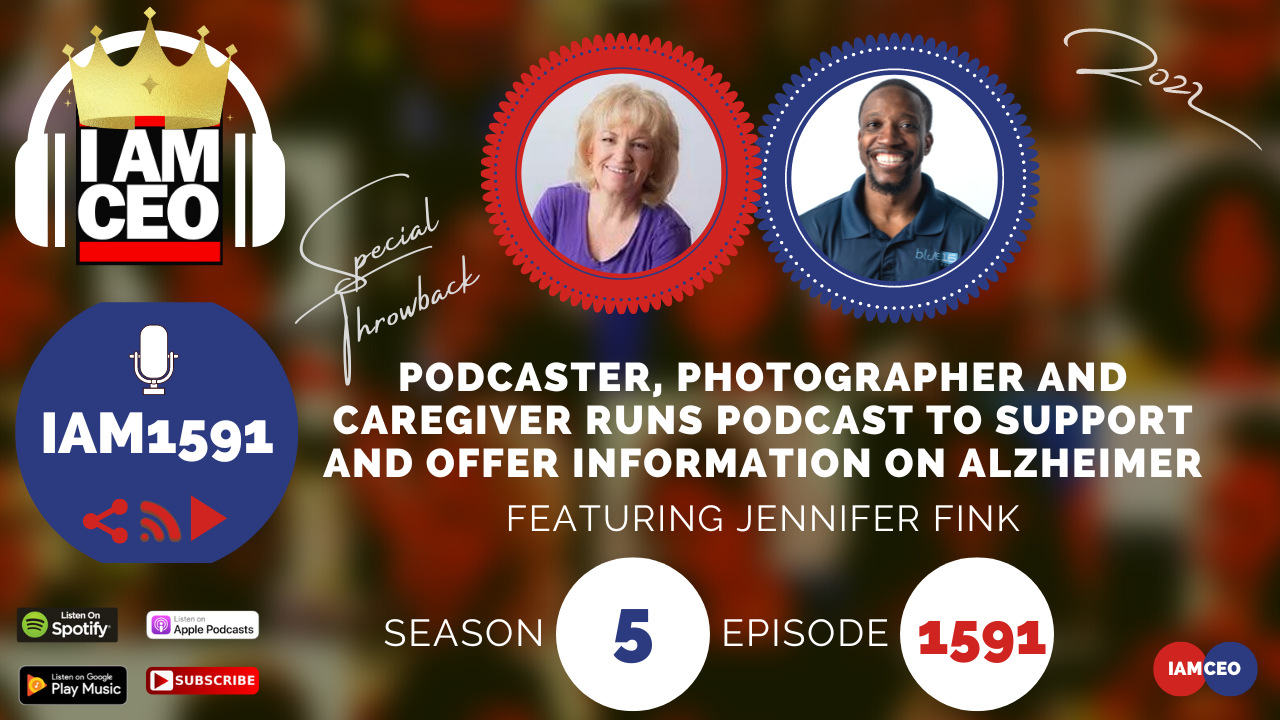 Jennifer Fink has a family history of Alzheimer's disease. After her father died she & her sister became responsible for their Mother who has advanced Alzheimer's Looking for support, answers and more Jennifer did deep internet research dives but came up short. Realizing that as one of the more than 16 million unpaid family caregivers she couldn't be the only one searching for help so she decided to create her own podcast. While still new, Fading Memories has already helped many people including Jennifer. Being part of the podcasting and caregiving community has given her more than she expected when she conceived of the plan to start a supportive podcast.
CEO Story: Jennifer has always been an entrepreneur, with her main career as a professional photographer, an industry that's changing dramatically. She has looking for something different for a few years, searching for ways to connect better with her mom. A couple came up short, so she made her own podcast and she loved it, having the conversation that brings forth healing and benefit, and so she's loving every step of the way.
Business Service: Professional Portrait Photographer. Supportive podcast for caregivers.
Secret Sauce: Keeping it personal, honest, and humorous.
CEO Hack: Buffer for 

scheduling

posts.
CEO Nugget: (1) Do something you love and have a passion for it (2) Sometimes you just have to listen to yourself.
CEO Defined: Balance and flexibility to do what you want.
Website: www.fadingmemoriespodcast.com
Twitter: Jennifer_Fink
Facebook: Fading-Memories-Podcast
Instagram: alzheimerspodcast
LinkedIn: jennifer-fink
Episode Link: https://iamceo.co/2019/01/11/iam151-podcaster-photographer-and-caregiver-runs-podcast-to-support-and-offer-information-on-alzheimer/
---
Check out one of our favorite CEO Hack's Audible. Get your free audiobook and check out more of our favorite CEO Hacks HERE