I AM CEO PODCAST
IAM1521 – Author and Co-Founder Helps Salespeople Stay on Top of the Sales Game
Podcast Interview with Glenn Poulos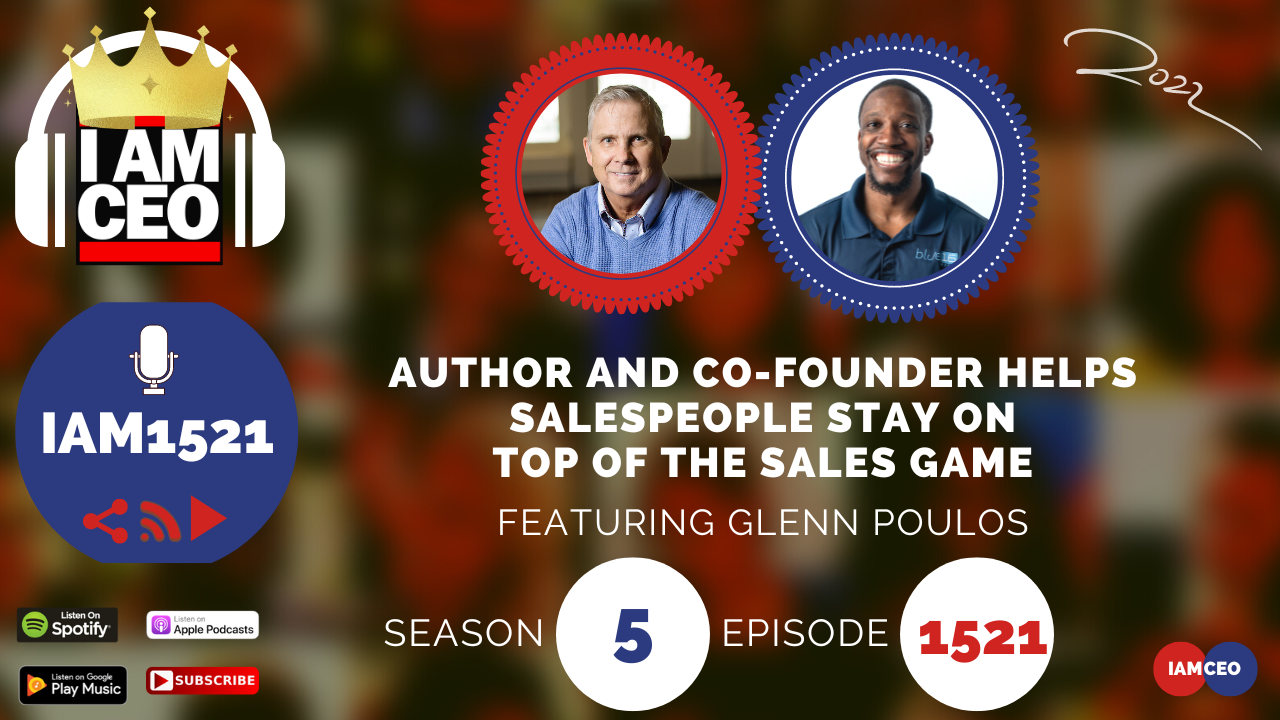 Glenn Poulos is the co-founder, vice president, and general manager of Gap Wireless Inc., a leading distributor for the mobile broadband infrastructure market. With over three decades of experience in sales, he has developed a successful belief and strategy system by spending thousands of hours in the field or on the phone with customers and working with salespeople in several successful companies.
CEO Story: Glenn went to school for electronics and was recruited by the Canadian Gov't. to work as an electronic technician on weather stations in the Arctic area to fix the electronics and monitor the weather. Then he shifted into sales selling electronic products. He decided to start his business and co-founded the company with a

 

cellphone product, which ended up being acquired by another company. And so he started Gap wireless in 2007, sold it last Feb. 2022, and agreed to stay for 3-4 years to run the business.
Business Service: Business-to-business company. Buy businesses from around the world and sell them to North America. Selling high-end tech items.
Secret Sauce: People buy from people. Showing up face-to-face doing the sales call effectively is still the most successful way to approach your client.
CEO Hack: For the CEOs, always have a good sales margin. For positions below CEO, give extra tiny effort to power mode when you are at work especially when you're with your superior. You only get forever to get another impression.
CEO Nugget: Get good people, hire them and do what is more important in your business – focus on ten million dollars in diamonds story.
CEO Defined: A leader, who makes decisions in a confident manner. Guide the team that those were the right decisions. Strong leader with a strong leader, people will follow you.
---
Check out one of our favorite CEO Hack's Audible. Get your free audiobook and check out more of our favorite CEO Hacks HERE