I AM CEO PODCAST
PodCEO
IAM1497 – Coach Helps Individuals from Alienation to Profound Self-Actualization
Podcast Interview with Scott Mason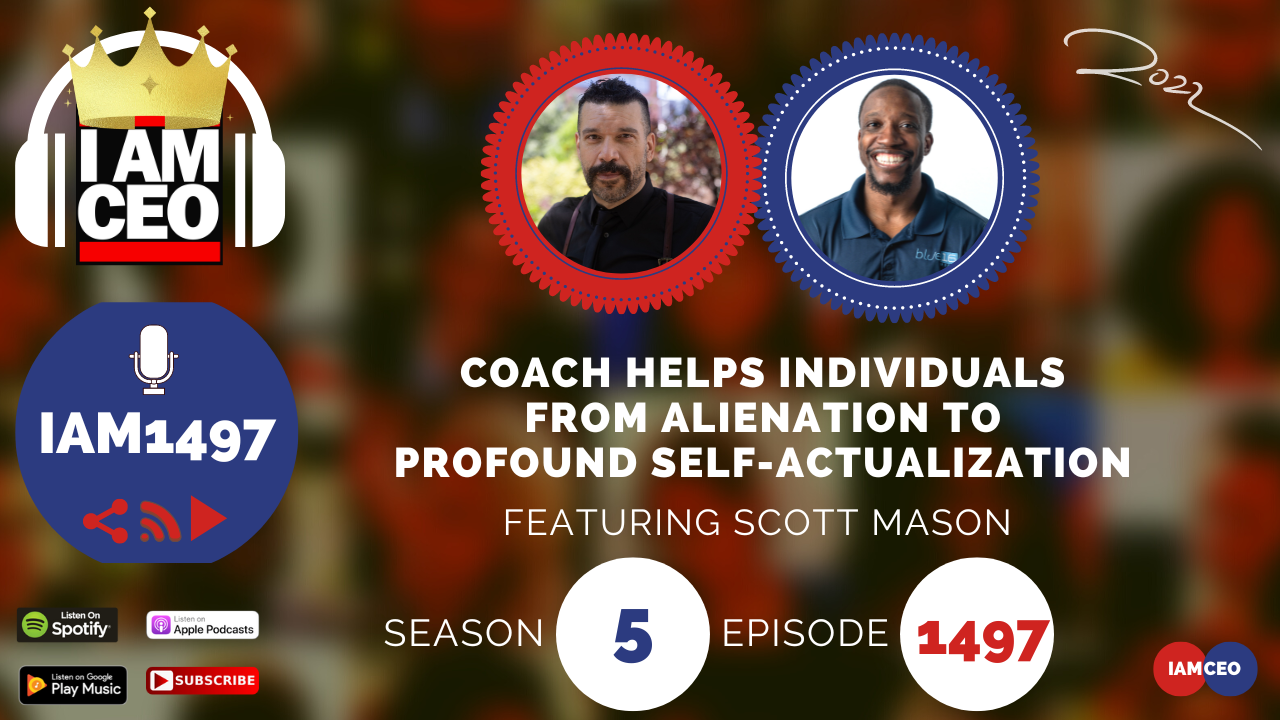 Scott Mason, the Myth Slayer, is a speaker, author, podcaster, and coach who works with executives and successful entrepreneurs feeling stuck or stagnant in their career or business — and are ready for a change.  After graduating from Columbia Law School, Scott worked for over 20 years as an attorney and senior executive with a variety of organizations in the government and the nonprofit sectors before growing and scaling a manufacturing company. His insights on leadership and transformation have appeared in both book compilations and online magazines. He hosted 3 podcasts, including one for Toastmasters International's Greater New York District and another, Scott Mason's Purpose Highway, which was in the top 5% globally.
CEO Story: Scott constantly reinvented himself and entered his 4th career. An opportunity to found and create his company where he could play his strengths, visionary, dialogue, discussion, and new ways of thinking about being a leader or a CEO. And hence, the current iteration of his professional life was born.
Business Service: Speaking, coaching, and author. Magnetizing and monetizing professional freedom. Up-levelling or reconnecting to your purpose.
Secret Sauce: Ability to connect the individual to the core, and find the right place for them. From alienation to profound self-actualization.
CEO Hack: When doing a speaking engagement, making sure to consciously connect the message in his brain to the purpose-driven space in his heart. Building that charisma and being conscious of what it takes to push it out.
CEO Nugget: We are all in transition. Who and what we are at any given moment is subject to change. Aspire not just to be a hero but be an Olympian.
CEO Defined: Magnetizing individuals and systems around you so that you can bring the change to society, to a larger sphere that you are seeking to make.
Website: www.purposehighway.com
Instagram:s.scott_mason
LinkedIn: smason1
Facebook: justasquirrellookingforanut
---
Check out one of our favorite CEO Hack's Audible. Get your free audiobook and check out more of our favorite CEO Hacks HERE