I AM CEO PODCAST
IAM1449 – Social Media Expert Helps Start-Ups Lead thru Online Intelligence Gathering
Podcast Interview with Adriana Cowdin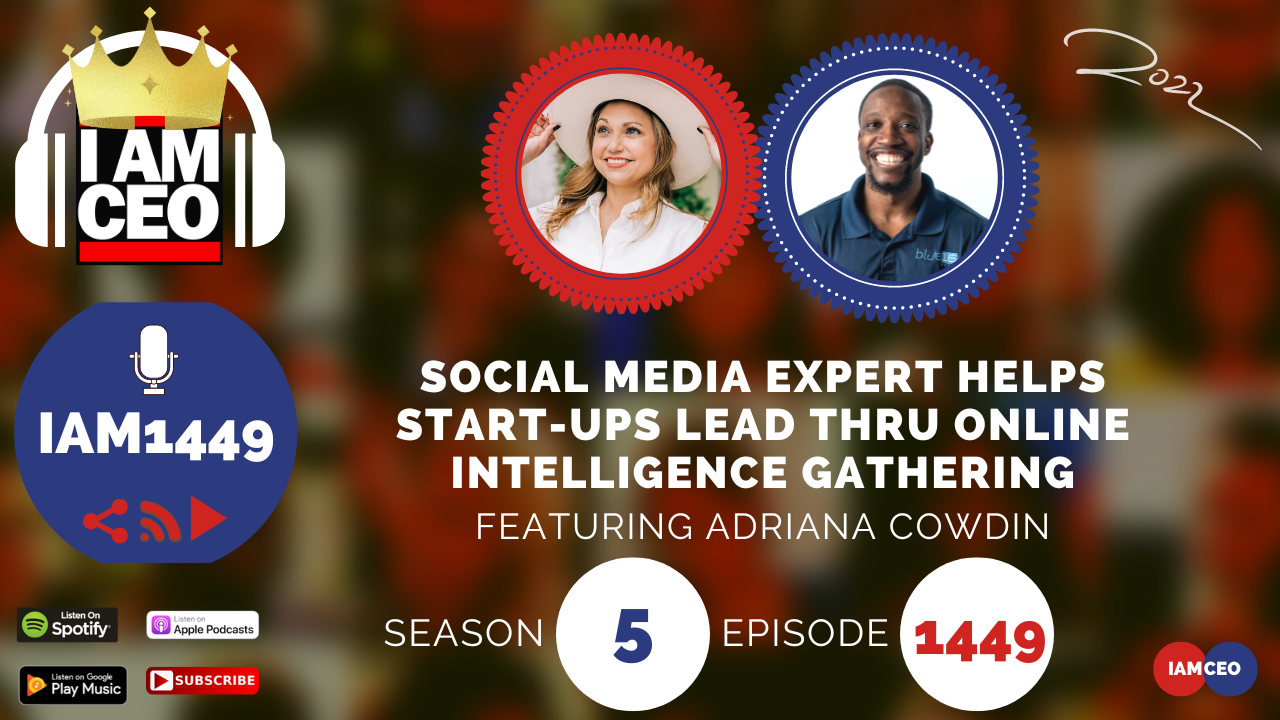 Adriana L. Cowdin is a 4-time entrepreneur and "retired" Corporate America C-level marketing executive who led social media marketing for a $40B retailer overseeing 150 brands and was the CDMO for a $1B home security company. In 2016, Cowdin founded Dekaf Digital, a social media marketing agency that takes the pain and uncertainty out of social media for high-growth start-ups across the globe. She has been featured in media outlets worldwide including ABC, NY Times, Inc. 500, Hoovers, and Reuters to name a few.
CEO Story: Adriana has been in social media – digital marketing for 22 years. And so in 2016, she founded Dekaf digital, having felt that she is the builder type, enjoying building things as opposed to maintenance. With her expertise, she was able to grow her company, lead the team and serve clients how they want.
Business Service: Social media services, strategy, campaign ideation, organic and paid ads, google ads, and email marketing.
Secret Sauce: Intelligence gathering across all online platforms. Looking for opportunities that have not been advantaged of by other competitors. Like influencers and customer persona. From that data, create a strategy and campaign.
CEO Hack: Exercise. Taking 30-60min zone for the right mindset. App mention: Asana (project management) Slack (task tool) & Harvest (time tracker)
CEO Nugget: Invest in your team, give rewards, and have bonding with the team. Invest in setting up your team for success.
CEO Defined: Being a leader that sets the tone for the organization. Being there, inspiring them, rewarding them. Appreciate that you care for them.
Facebook: DekafDigital
Twitter: dekafdigital
Instagram: dekafdigital
LinkedIn: dekaf-digital
---
Check out one of our favorite CEO Hack's Audible. Get your free audiobook and check out more of our favorite CEO Hacks HERE