I AM CEO PODCAST
IAM1409 – Chief Copy Writer Empowers Business Owners to Attract Incredible Clients
Podcast Interview with Elizabeth Ruth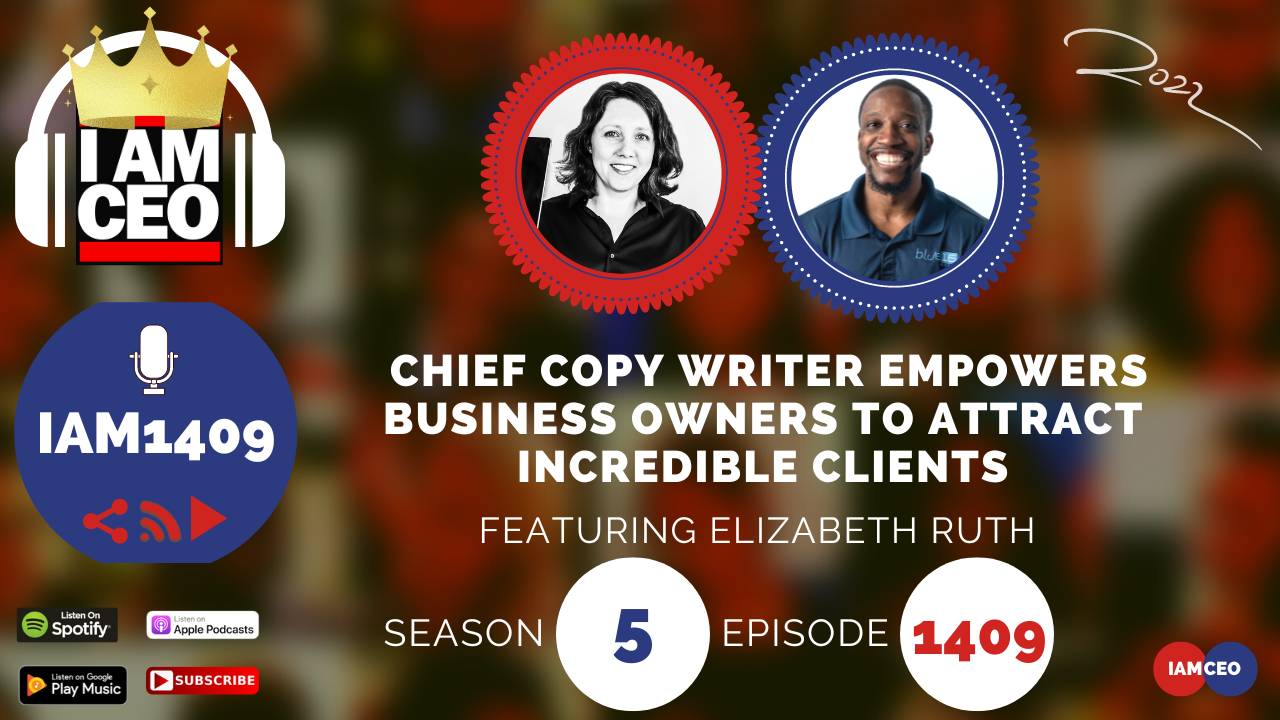 Elizabeth is the Owner and Chief Copy Writer for ER Marketing Services. The agency empowers business owners to attract incredible clients, connect with their audience, and establish their industry authority. Elizabeth and her team specialize in designing marketing strategies and writing content for websites, blog posts, social media, and emails or newsletters.
CEO Story: 'How can I still help people tell their stories and make a difference in the world that they are in?' That is the question Elizabeth was asking, after working in the corporate world having a family of her own, and a home daycare. She landed in a marketing agency. Where she could help business owners tell their stories that captivates their target market.
Business Service: Digital marketing for the clients, starting with a blog post about a product or service, then making it into a social media post and create an email to the leads.
Secret Sauce: Connecting the dots in an engaging way. Maximizing the concept of telling the stories and ideas and putting them into practice.
CEO Hack: Systems genius, having a detailed organized workflow for a certain job Asana – app mention.
CEO Nugget: Give yourself (as the CEO) permission to experiment. Not just with the concepts, but analyzing on what is working and what's not.
CEO Defined: Freedom to play, learn, help, and do whatever and think outside of the box. Try to reach for possibilities that you dream of.
Website: ermarketingservices.com
Facebook: ermarketingservices
Instagram: ermarketingservices
LinkedIn: elizabeth-ruth
Pinterest: ermarketingservices
Twitter: elizabethruthva
TikTok: marketingminutewithe
Where To Go Next With Your Digital Marketing QUIZ – ermarketingservices.com/quiz
---
Check out one of our favorite CEO Hack's Audible. Get your free audiobook and check out more of our favorite CEO Hacks HERE