I AM CEO PODCAST
IAM1394 – Real Estate Investor Teaches Others How to Buy their First Property
Podcast Interview with Pam Hill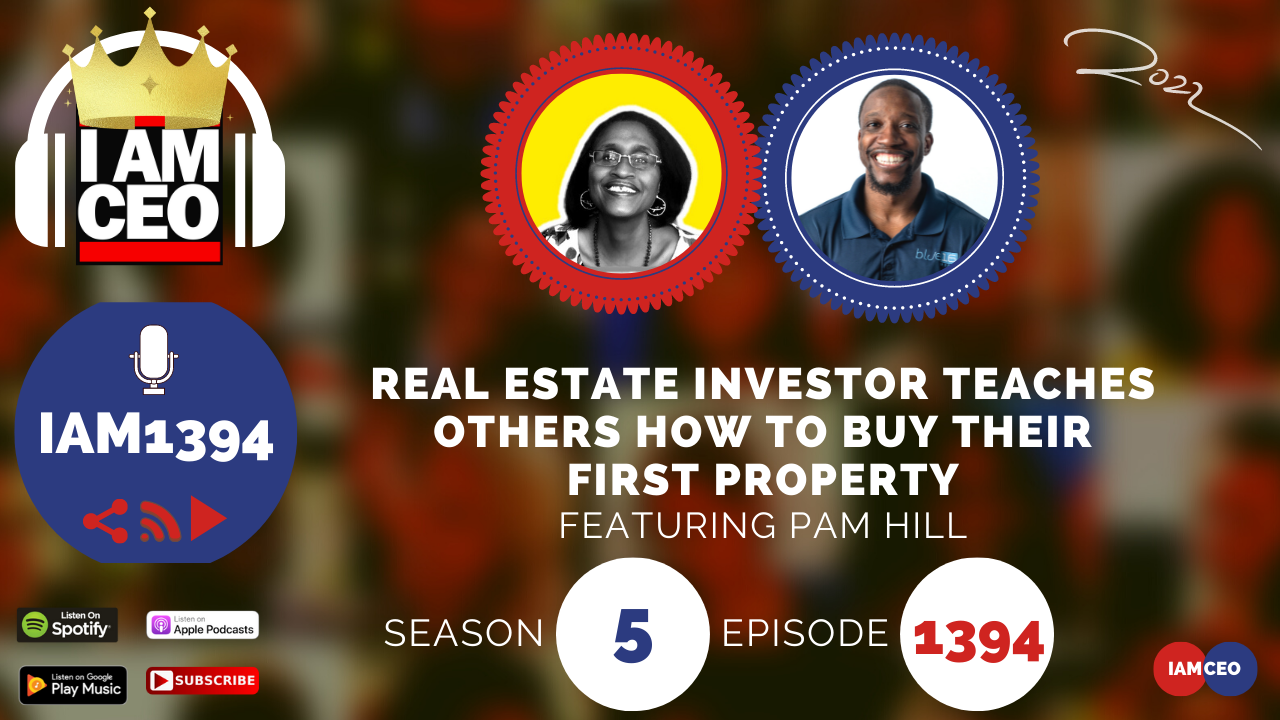 Pam Hill, founder, and CEO of My Smart Cousin, is a real estate investor who owns 25 properties and 31 units, all purchased for the price of a car, and in some cases, a bicycle, at $2,500 to $35,000. Pam began her real estate investment career ten years ago during the Great Recession, as a side hustle while working as an executive at an electric utility company. Since then Pam has become the 'Smart Cousin' to everyone in her family with personal finance and real estate advice, as well as a real estate investment coach, teaching others how to buy their first or 101st property for the price of a car. Pam received her Bachelor's degree from Dartmouth College and her Master's degree from Harvard University. Pam coaches her clients in English, Spanish, and Mandarin, Chinese when required, as a graduate of Johns Hopkins' Chinese studies program in Nanjing, China.
CEO Story: After serving in executive jobs in the Energy/Electric utility companies. Pam turned into a real estate investor taking advantage of the affordable yet good investment property.
Business Service: Blogs and content videos – on-demand materials for free to access. Courses. One-on-one coaching.
Secret Sauce: The willingness to pull back the curtains. Staying very humble. Staying connected to her 8-year-old self.
CEO Hack: 1. Writing down the momentum 2. Gratitude 3. Proof points
CEO Nugget: It always seems impossible until it's done. You can't see it is until it becomes a reality.
CEO Defined: Servant leadership. Understand what the greater mission of the group is.
Instagram: MySmartCousin
Twitter: smartcousin
---
Check out one of our favorite CEO Hack's Audible. Get your free audiobook and check out more of our favorite CEO Hacks HERE