I AM CEO PODCAST
IAM1371 – Coach Helps Businesses Achieve Freedom and Money
Podcast Interview with Todd Randall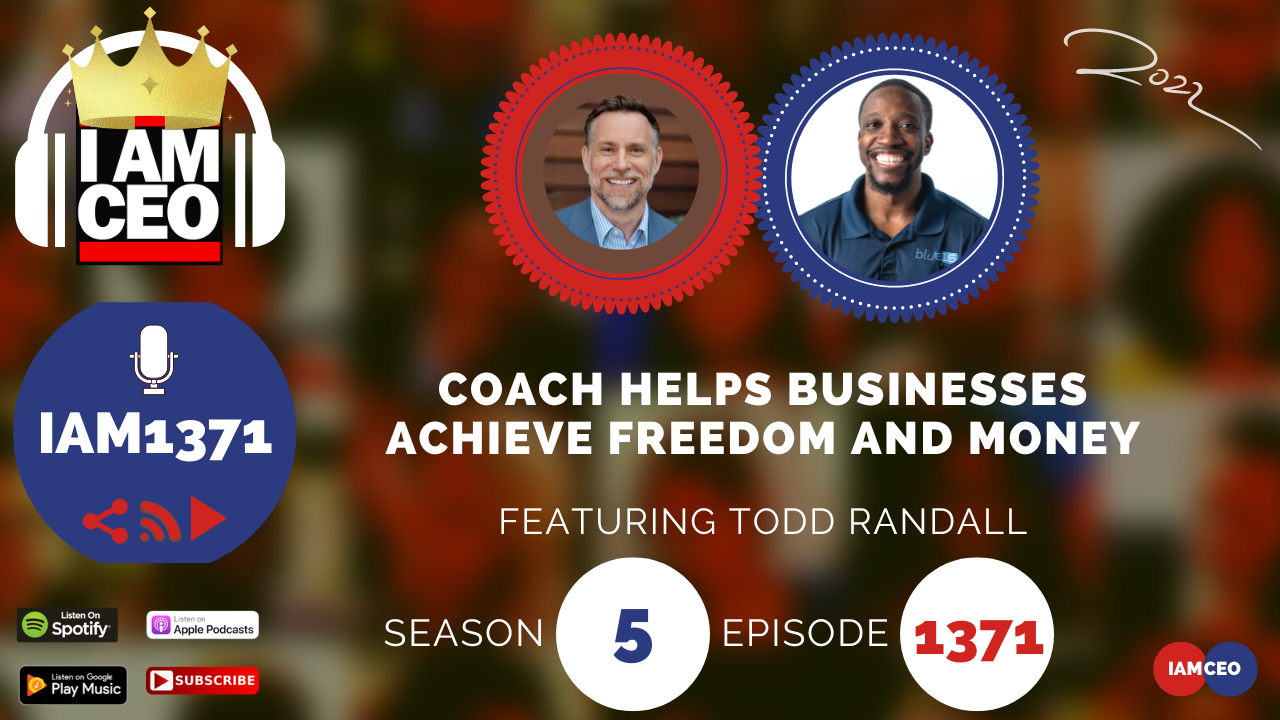 Todd Randall, the eight-time CEO and business coach from rural Florida found that running a business can lead you to an early grave if you let it. He set out to build a business enterprise that worships freedom more than money and somehow ended up with both. This is the story of how a man set a crazy goal for himself, to learn to play polo and travel the world indulging that passion, and then worked persistently until he achieved it.
CEO Story: Todd worked in a 300 billion company with a high-paying position. Came to a moment of revelation in his life when he was living a simple life in Paris which was the turning point in his life. Working for a big salary but with a lot of baggage in his life. Off he went to search for his new business idea when he went home.
Business Service: Business coach and consulting firm.
Secret Sauce: Help people with practical skills. Transferring real business skills to people.
CEO Hack: Reading Seth Godin's blog on marketing and branding. Scott Galloway – big picture thinker. Tom Bilyeu on Impact Theory podcast.
CEO Nugget: The road of set self-development is the one you need to curate, it's for you to develop yourself not for somebody else. Join in small groups in your industry and you get a small imminent of wisdom.
CEO Defined: Helping other people run a business. Separated yourself from the day-to-day operation and your job is to support the team.
Facebook: realbusinesscoaching
Linkedin: todd-Randall
---
Check out one of our favorite CEO Hack's Audible. Get your free audiobook and check out more of our favorite CEO Hacks HERE