I AM CEO PODCAST
IAM1332 – COO Turned CEO Helps Organizations Achieve Operational Excellence
Special Throwback Podcast Interview with Bonnie Ortiz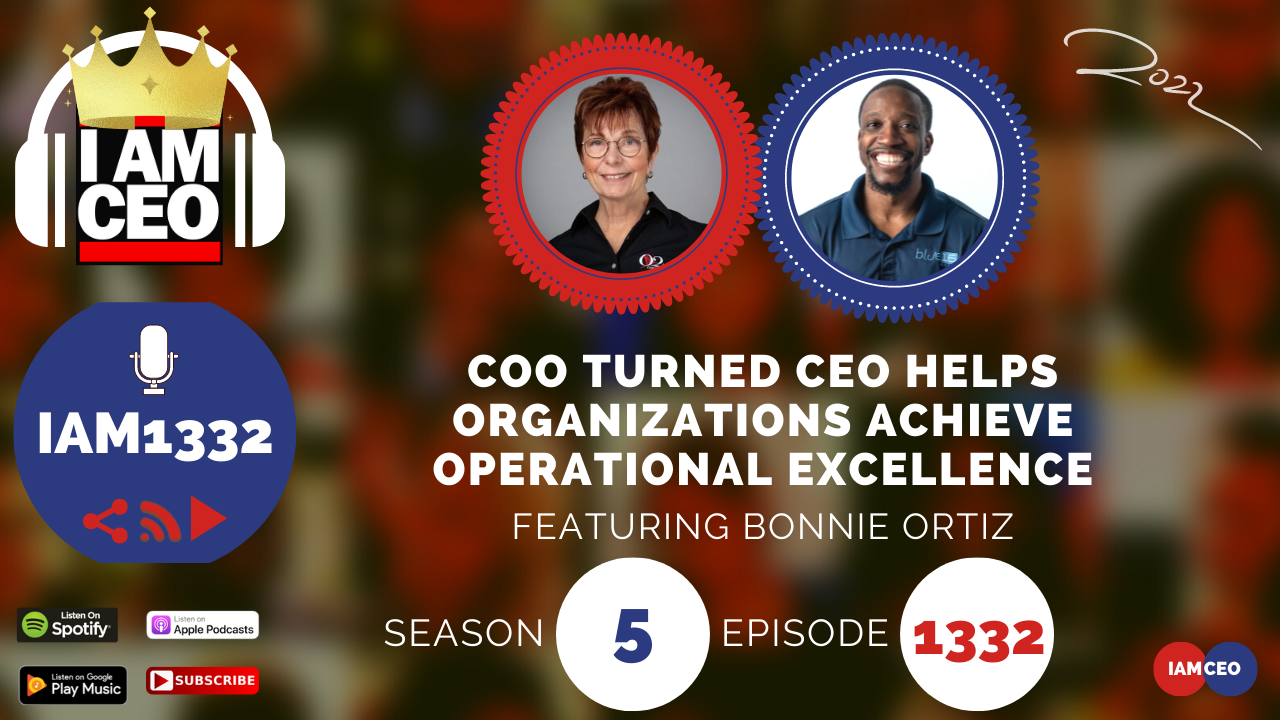 Bonnie Ortiz formed O2 Consulting Group, a premier professional services firm, in 2017 after spending almost a decade as the Chief Operating Officer for The Partnership Federal Credit Union. A recognized expert in strategy formation, process improvement, and project management, Bonnie now provides her clients with a comprehensive operational toolkit, aligning people, processes, and systems to corporate goals. She has worked with commercial for-profit and non-profit entities across numerous industries and has managed substantial budgets and staff as a leader within organizations of various sizes, from start-ups to multi-billion-dollar firms. Bonnie's expertise is rooted in the achievement of operational excellence, focusing the organization's executive team on advancing their priorities and achieving their desired results. Bonnie currently serves as the Commodore of the Herring Bay Yacht Club and as the Voce Chair of the Dream Queen Association Board of Directors, giving her time and expertise to cultivating the next generation of leaders.
CEO Story: Bonnie has worked with incredible CEOs that have a vision, creativity, and a passion for the businesses that they were in. And she was in the best situation ever when she was able to partner with them to execute that vision.
Business Service: Strategy formation, process improvement, and project management. Providing operational toolkit, process, and systems to corporate goals.
Secret Sauce: The ability to execute the recommendations she made. Discovering, data gathering, and making recommendations that are doable in a realistic time period.
CEO Hack: Mission Control (how to set appointments in your calendar) and 

Crucial conversations

CEO Nugget: Avoid Burnout by creating a balance (e.g. going to the beach, volunteering, etc.)
CEO ReDefined: Both develop the vision and execute it.
Website: o2consultinggroup.co
Facebook: O2-Consulting-Group
LinkedIn: bonnie-ortiz
---
Check out one of our favorite CEO Hack's Audible. Get your free audiobook and check out more of our favorite CEO Hacks HERE