I AM CEO PODCAST
IAM1331 – CEO Helps Clients Design and Build their Houses
Podcast Interview with Gregg Cantor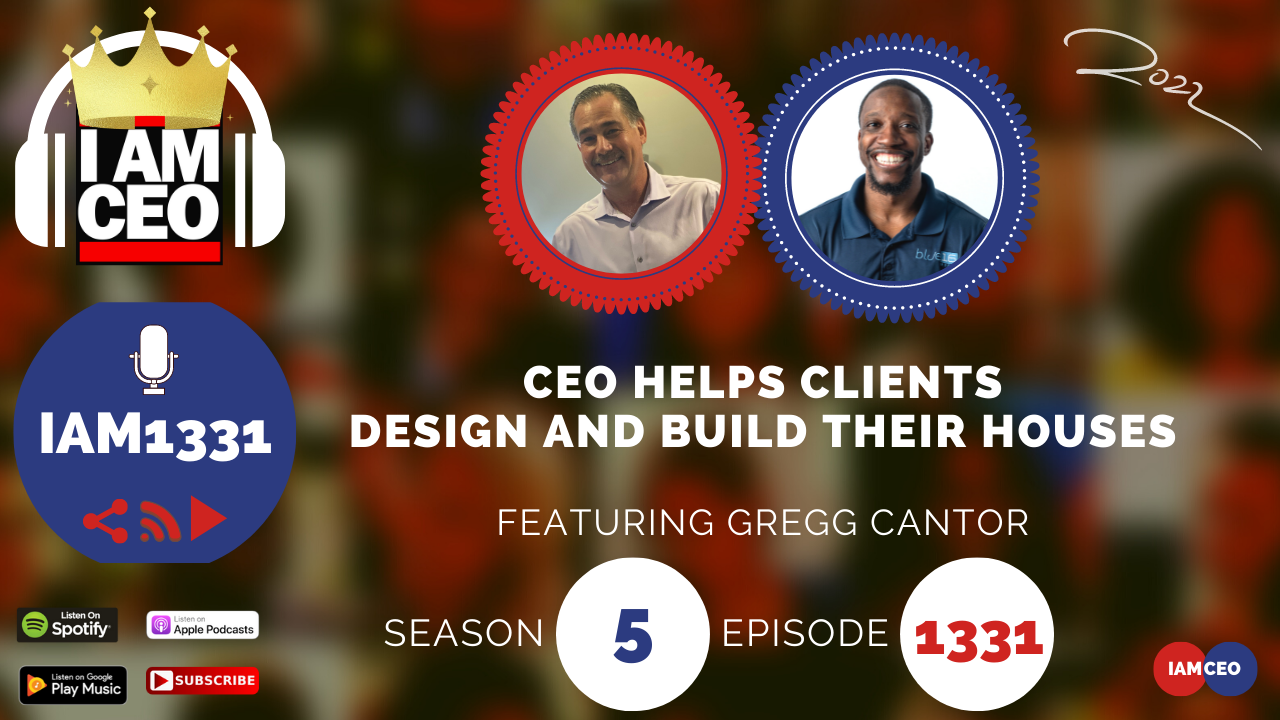 Gregg Cantor began working for Murray Lampert Design, Build, Remodel in 1977 learning all aspects of the home from the ground up and around. From 1983 until 1989, Gregg worked for the company as a project manager and eventually grew into the role of head of the production. In 1990, when Gregg's grandfather Murray Lampert retired, he bought the business and took over as President/CEO running all day-to-day operations. Over the years, Gregg has been responsible for managing the design-build of over 2,000 home remodeling and construction projects including landscaping, pools, outdoor living, etc. He also has made many appearances on local news in San Diego, co-hosted shows on ABC TV and IHeart Radio, as well as been quoted in national publications, educating consumers on architecture, interior design, home improvement & construction.
CEO Story: Gregg was always mechanically inclined. He worked part-time in his grandfather's construction business. He worked his way up, until handling projects on his own. In 1990, he bought the business and took over as the President/CEO.
Business Service: Architecture-interior design firm that does remodeling.
Secret Sauce: The culture – the people. Build the team with more diversity.
CEO Hack: Book mention: Traction – implementing the strategies. Another Book: Good to Great – figuring out who's on the right seed and who's not.
CEO Nugget: In marketing and website, have a personality. Writing and commentary that doesn't sound 'salesly' – builds trust. Keep your humility. Always learning.
CEO Defined: A rewarding experience. Being in the community. Gives employment even during Covid.
Website: www.murraylampert.com, murraylampert.com
Twitter: murraylampert
Facebook: murraylampertdbr
Youtube: UCln47QFvKDFEZuJxSl68ibg
Instagram: murraylampert
LinkedIn:murray-lampert-construction
LinkedIn: greggcantor
murraylampert-my.sharepoint.com/:i:/p/gcantor
---
Check out one of our favorite CEO Hack's Audible. Get your free audiobook and check out more of our favorite CEO Hacks HERE