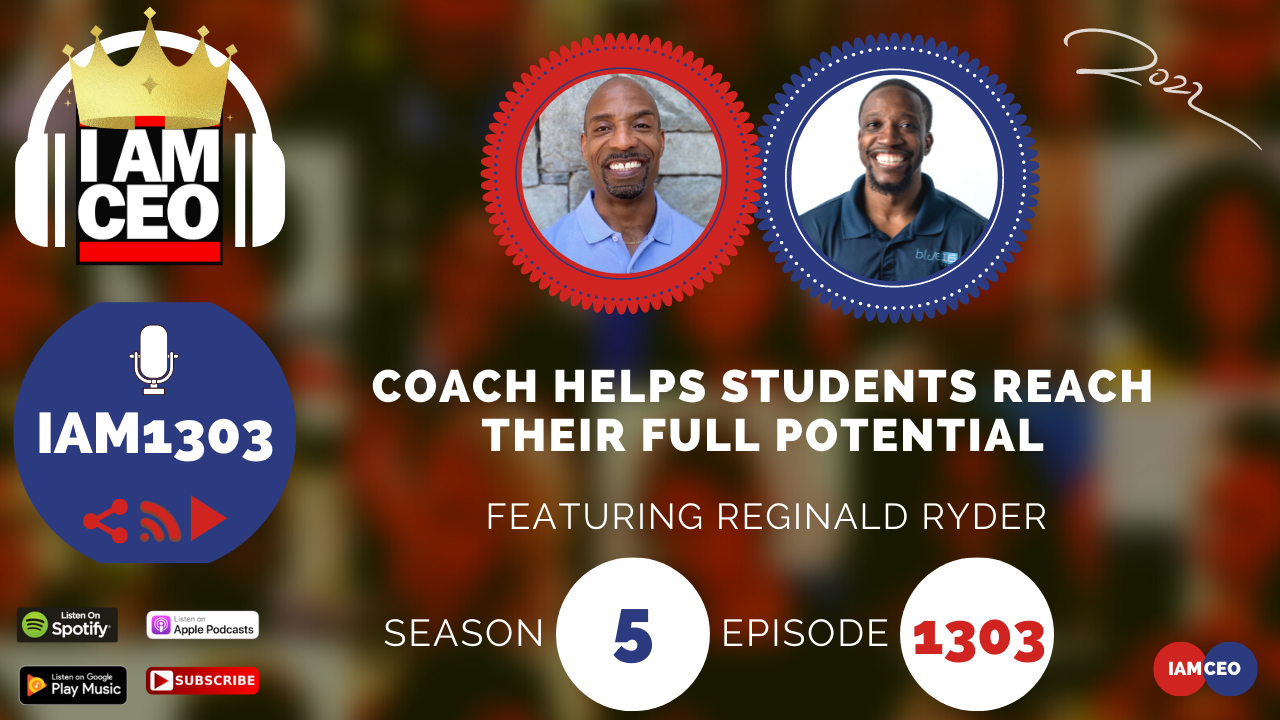 Reginald is the Founder of Thriving Life Coaching, their motto is "Every student needs a little TLC!" TLC is an academic readiness and life coaching service for middle school, high school, and college students to maximize their full potential. The coaching helps students utilize time management, organization, and study skills to do their best work. Ryder has 30 years of experience in working with secondary and post-secondary organizations as well as students from orientation to graduation via Zoom in California, North Carolina, Pennsylvania, Maryland, and Virginia. He is a professor at Northern Virginia Community College teaching College Student Success and authored a book Passing the Baton A Guide and Memoir of College Success.
CEO Story: As a student in school, Reginald really work hard through trial and error into getting things right, so he learned the hard way but progressively figured it out. Prior to graduating, he was invited on a missions trip and there his gift of motivating students was really appreciated. And so he was offered the job in the institution. Fueled by his passion to help students, he made a coaching program that helped students reach their full potential. And again, he was noticed and was asked to write a book. And so he wrote the book Passing the Baton.
Business Service: Meet the student and the parent asking what do they need. Assess the student – ask their goals, actions/task to meet that goal. Set time management. Then Reginald is the accountability partner.
Secret Sauce: The ability to empower people. The level of authenticity/transparency. Pragmatism – motivating students with a basis on their practicality.
CEO Hack: Listening for cues from a student – body language, tone of voice, etc. Unpack it and work on it.
CEO Nugget: Don't be afraid. Conquer your fear. Most of the worst you expect to happen will not happen.
CEO Defined: Being the captain of your ship, surrounded by great navigators. There is always wisdom you can get from everybody.
Instagram: @rryder4tlc
Linkedin: Reginald Ryder, M. Ed.
---
Check out one of our favorite CEO Hack's Audible. Get your free audiobook and check out more of our favorite CEO Hacks HERE