I AM CEO PODCAST
IAM1248 – CEO Helps Her Clients through Guided Healing Program
Podcast Interview with Annessa and Bill Morrison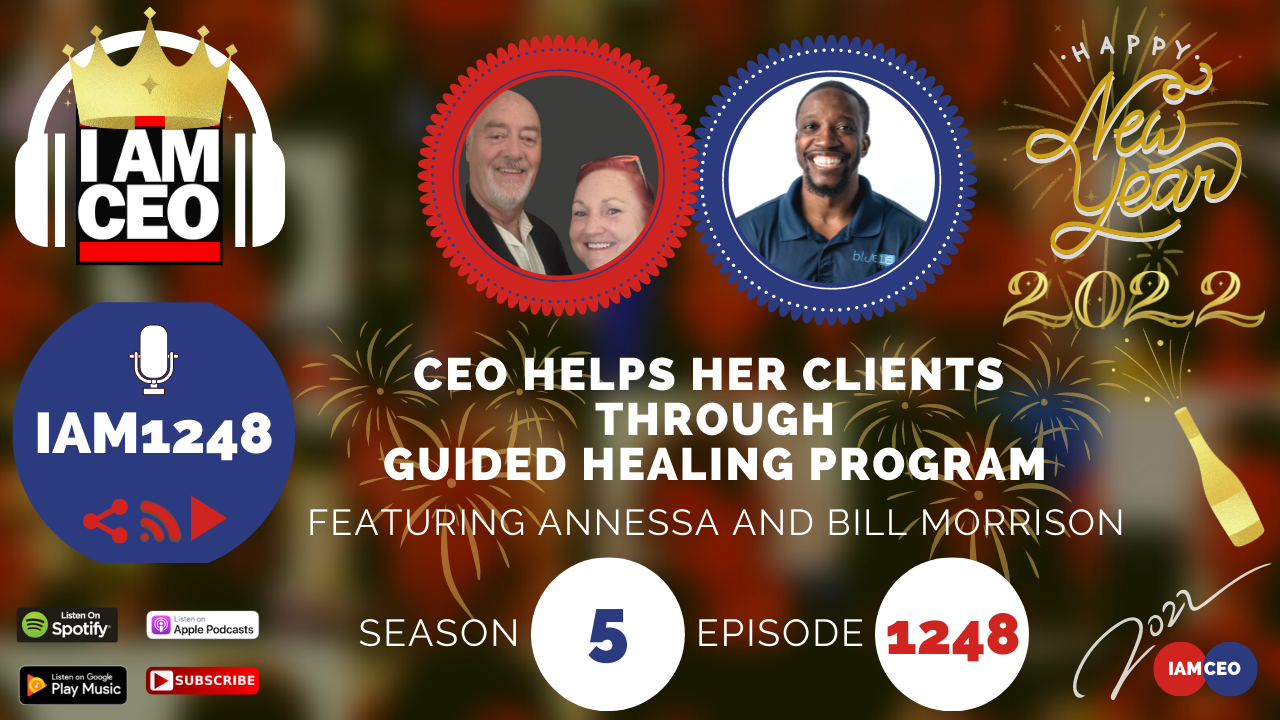 Annessa and Bill Morrison have created a guided healing program based on the same techniques they used for Annessa to cure herself of lupus. They are not doctors, Annessa is an artist who is now healed from the unhealable, and Bill Morrison is an expert on getting himself through the role of caretaker. Both have been studying the best ways to immerse yourself into the right brain. Finally, their online guided healing program is live and uses fine art as a vehicle for your healing. Strap in for some mind-blowing personal mind control techniques that you don't need a prescription for. Sick and tired of feeling sick and tired? Annessa and Bill are CEO and COO of a janitorial service, online guided healing program, and online fine art business.
CEO Story: After being wary of finding a cure for lupus, accidentally found it through art. And then, they have shared their healing techniques and went on to build two more companies.
Business Service: Healing program techniques.
Secret Sauce:

Being positive. Love for yourself and love for others.

CEO Hack:

Being grateful. Learning something new that has something to do with your mind.

CEO Nugget:

Do it through the fear, and logic will pan its way up. Don't listen to negativity.

CEO Defined:

Being able to take that jump. Believing in others.
Website: www.healingthroughartrx.com
---
Check out one of our favorite CEO Hack's Audible. Get your free audiobook and check out more of our favorite CEO Hacks HERE