I AM CEO PODCAST
IAM1242 – CEO and Author Helps Business Owners on How to Sell like Jesus
Podcast Interview with Deb Brown Maher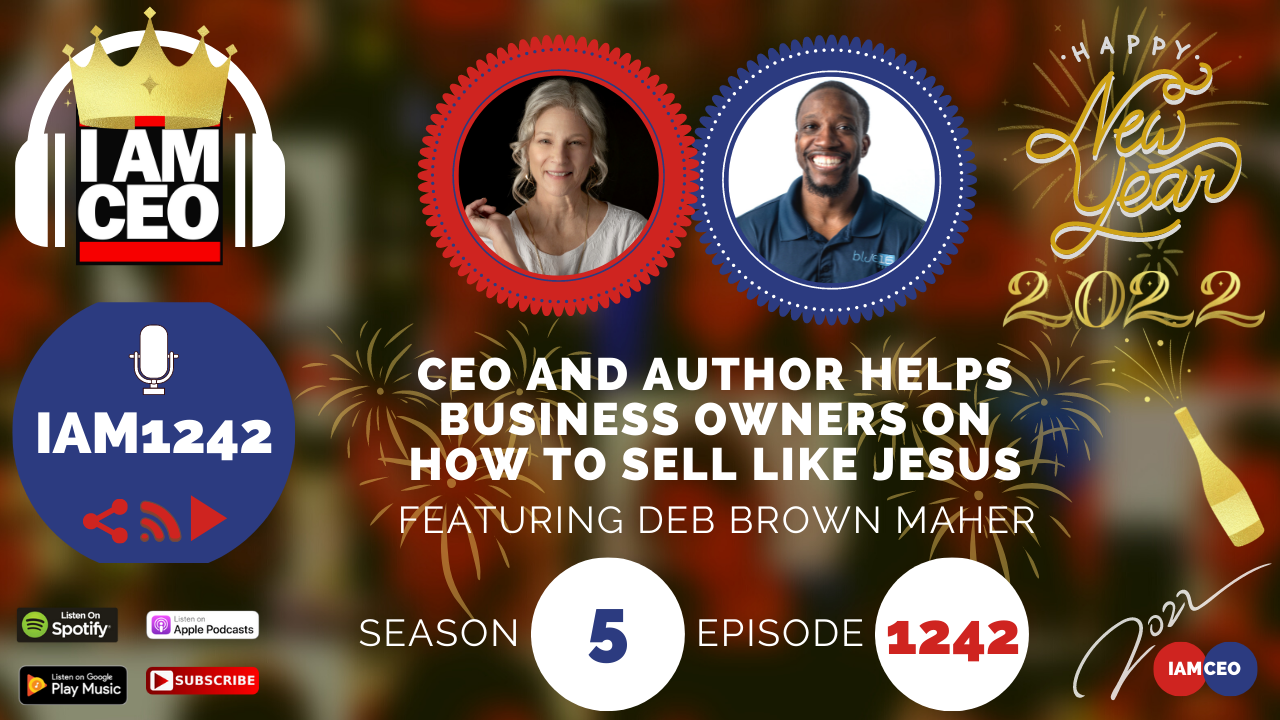 Deb Brown Maher is a sales coach, author, and speaker who helps business owners and solo entrepreneurs change the way they sell from convincing a prospect to buy to being of service and looking for a win-win. She is passionate about helping people sell from a position of integrity and shares her methods in her book and video training course called "Sell Like Jesus: 7 Characteristics of Christ for Ethical Sales".
CEO Story: After working in the corporate world, with a sales script that contradicts with her inner principle and that's why 'Sell Like Jesus' was born.
Business Service: Her book teaches selling as a form of service to people – servant leadership like Jesus did.
Secret Sauce: Understanding the client. Insight – understanding the business essence. Listening and asking questions.
CEO Hack:

Always reading. 1 Book for Business, 1 book for spiritual, each month.

CEO Nugget:

Mistakenly, before, I used to think about myself, but now, it's about others –

how you can impact other people one at a time.
CEO Defined:

Making rules for the business. Create, adjust and execute the path.
---
Check out one of our favorite CEO Hack's Audible. Get your free audiobook and check out more of our favorite CEO Hacks HERE