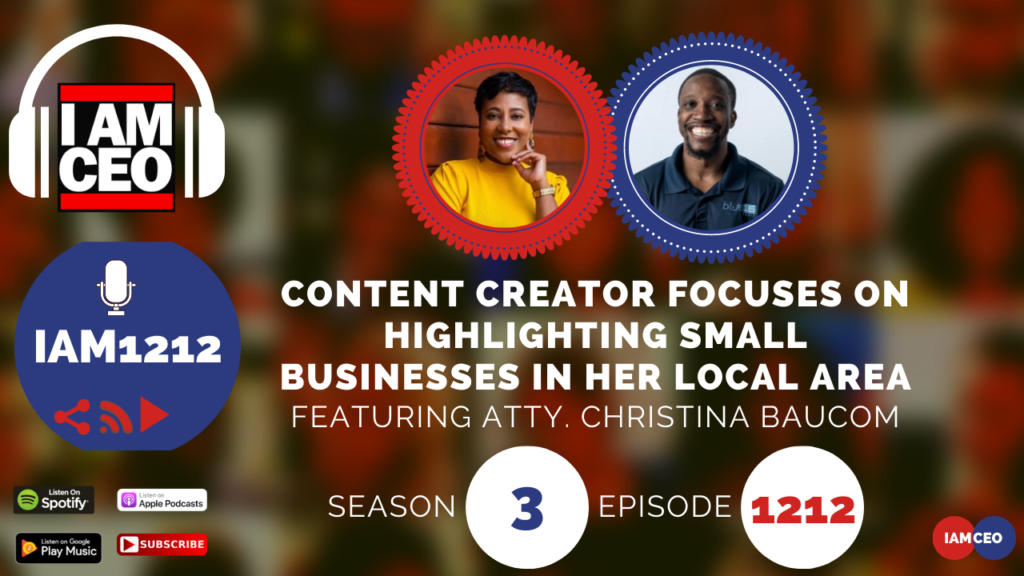 Christina Baucom is an attorney with the United States Patent and Trademark Office. Headquartered in Alexandria, Va, the USPTO is the federal agency responsible for granting U.S. patents and registering trademarks. 

Throughout her education and career, Ms. Calloway has sought to merge her personal passion for the arts and professional pursuits in public service. She is a Board member of the Northern Virginia Fine Arts Association and was recently appointed to the City's Commission for the Arts. She frequently speaks and/or volunteers in educating small business owners and creatives about their intellectual property. She is the digital content creator of sharpandsound.com focusing on local lifestyle and style inspiration.
CEO Story: Atty. Christina Baucom shares that her purpose is to highlight small businesses in the local area. She does speaking engagement voluntarily in the community about registration of their business trademarks and Intellectual Property – how it's so important in their legacy and how they can protect it.
Secret Sauce: Just be yourself and break those doubts and mental obstacles.
CEO Hack: Being Organised. Making sure you are prepared. Using notepad or note apps, and calendar. Making the flow in your life more seamless.
CEO Nugget: Give yourself grace, give others grace.
CEO Defined: Being given a special assignment for leadership, being able to connect with certain people and help uplift their gifts and assignments.
Website: https://www.sharpandsound.com
Instagram: sharpandsoundstyle
Linkedin: christinacalloway
---
Check out one of our favorite CEO Hack's Audible. Get your free audiobook and check out more of our favorite CEO Hacks HERE